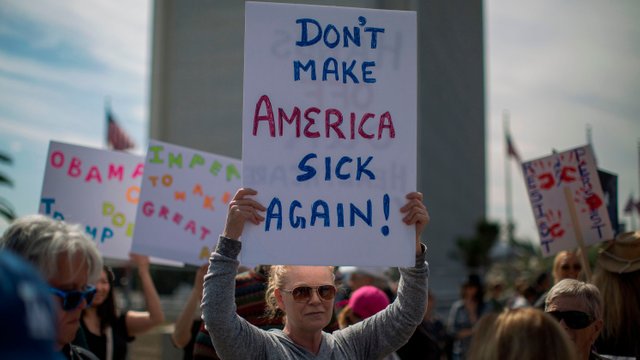 Their latest effort to strip millions of Americans of their health coverage, which the Trump administration joined this week with a legal brief calling for the entire ACA's demise, combines the two approaches.
It reasons that if Congress can repeal a tiny portion of the law, which it did by ending penalties for those without insurance, sympathetic judges would then repeal the rest, which has happened at the district court level in Texas. Call it what it is: a tag-team assault on the ACA by conservatives in Congress and in robes.
At risk are popular provisions that guarantee coverage for people with pre-existing conditions, allow children to remain on parents' policies until age 26, expand Medicaid eligibility for low-income adults, and create insurance marketplaces for workers who aren't employed by government or medium-to-large companies.
Source of shared Link
---