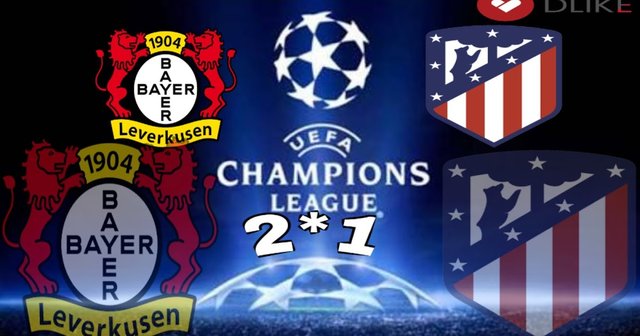 Wednesday 7/11/2019 Bayern Leverkusen surprised Atletico Madrid as the German team managed to win 2-1 and scored his first three points in Group D at the expense of Atletico Madrid in the fourth round of the Champions League groups.  Atletico midfielder, who put the ball past his team after 41 minutes.
In the second half, Leverkusen's Kevin Voland scored the second goal in the 55th minute. Leverkusen's Nadim Amiri was red-carded in the 84th minute.  The match ended with a first goal for the German team 2-1.
With this result, Juventus top the group with 10 points, Atletico Madrid second with 7 points, Lomokotiv Moscow third with three points, Bayern Leverkusen fourth with three points.
Shared On DLIKE
---