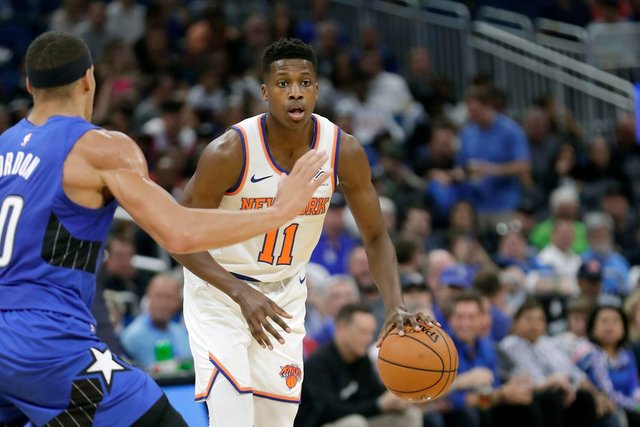 The New York Knicks went into Orlando to face a not so good basketball team.  Unfortunately for them, that label fits the Knicks too.
Frank Nitilikina is the only point guard on the roster after Dennis Smith Jr going on leave after a death in his family.  In spite of that, he still couldnt break the starting lineup.
The Knicks spent too much time holding the ball which, according to their coach, is death to them.  It was in this game.
Orlando took this one 95-83.  This left the Knicks a dismal 1-4 through their first 5 games.
Shared On DLIKE
---