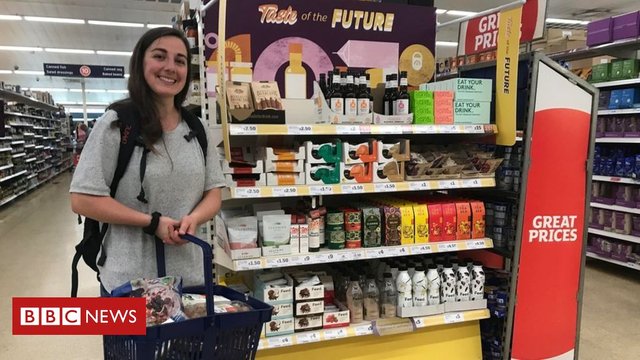 Younger people are looking for something a bit different and shops are trying to work out what that is.Image caption Andi Naude said a £4 coconut and chocolate bar was too expensive.
Andi Naude, a veterinary student, stops to look at a coconut and chocolate bar that calls itself a "complete meal" in a "convenient" pack.
Then she spots the £4 price tag.
The bar is part of a new trial range at Sainsbury's called "Taste of the Future", which the sup
Source of shared Link
---