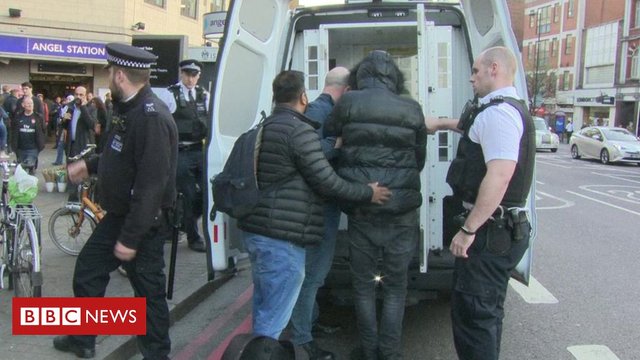 OMG This makes me laugh too much. I am honestly amazed at what England has devolved into. The government has distracted driven the country of the precipice into a police state. Russia, China, England, NZ, and coming soon to the US.
---
Rules on searches are being relaxed in England and Wales to tackle rising knife crime. It makes it easier to use so-called "section 60" checks, where for a limited period of time officers can search anyone in a certain area to prevent violent crime.
Under the new rules, inspectors will be able to authorise the use of section 60. Currently, more senior officers have to give approval.
There will also be a lower threshold. Police will only need to reasonably believe serious violence "may" occur, not that it "will".
Source of shared Link
---