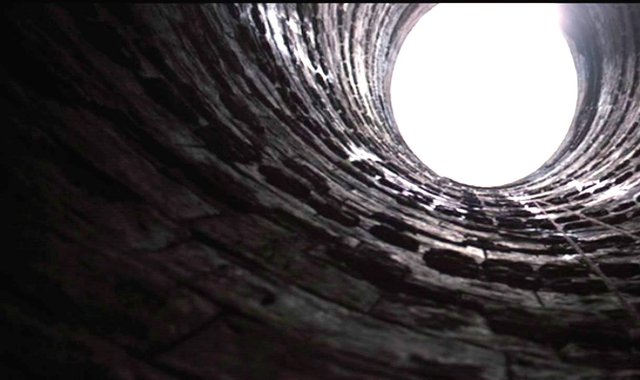 Hello Everyone!!!
As we look at the life of Joseph in the Old Testament, we can learn that amidst these questions – God is sovereign; God is good, so we should trust Him.
Joseph's brothers hated him because he was his father's favorite. Though this was not Joseph's fault, his brothers regarded him as an enemy. 
This is the account of Jacob's family line.
Joseph, a young man of seventeen, was tending the flocks with his brothers, the sons of Bilhah and the sons of Zilpah, his father's wives, and he brought their father a bad report about them.
Now Israel loved Joseph more than any of his other sons, because he had been born to him in his old age; and he made an ornaterobe for him. When his brothers saw that their father loved him more than any of them, they hated him and could not speak a kind word to him.
- Genesis 37:2-4 
New International Version 
His brothers hated him all the more when he shared with them his dream about their sheaves bowing down to his 
Joseph had a dream, and when he told it to his brothers, they hated him all the more. He said to them, "Listen to this dream I had: We were binding sheaves of grain out in the field when suddenly my sheaf rose and stood upright, while your sheaves gathered around mine and bowed down to it."
His brothers said to him, "Do you intend to reign over us? Will you actually rule us?" And they hated him all the more because of his dream and what he had said.
- Genesis 37:5-8
New International Version 
It was such a serious matter that they plotted to kill Joseph Fortunately, one of his brothers, Reuben, talked them out of it. Instead, they stripped Joseph of his tunic and threw him into the pit.
But they saw him in the distance, and before he reached them, they plotted to kill him.
"Here comes that dreamer!" they said to each other. "Come now, let's kill him and throw him into one of these cisterns and say that a ferocious animal devoured him. Then we'll see what comes of his dreams."
When Reuben heard this, he tried to rescue him from their hands. "Let's not take his life," he said. "Don't shed any blood. Throw him into this cistern here in the wilderness, but don't lay a hand on him." Reuben said this to rescue him from them and take him back to his father.
So when Joseph came to his brothers, they stripped him of his robe—the ornate robe he was wearing— and they took him and threw him into the cistern. The cistern was empty; there was no water in it.
- Genesis 37:18-24
New International Version 
Ancient cisterns or pits were around were around 15 to 20 feet deep, with an opening of only two to three feet wide. Without water, the bottom of the pit would be full of mire - stinking mud. This must have been a very scary time for young Joseph. We do not know what Joseph did while in the pit but we can learn from David in Psalm 30:8-9. When we feel that we are in a pit, we should pray to the God who is both sovereign and good. 
Realities 
People - even those close to us – may envy, reject, harm and betray us.
We might, in some cases, have caused part of the problem.
Right Responses 
Seek the Lord; pray.  Do not blame others. Do not blame God. 
Ask the Lord to search our heart, in case we're partly at fault.
God Bless and have a great day in God's Word.
© Christ's Commission Fellowship
Thank you for stopping by:-)
May God our Father and the Lord Jesus Christ give you grace and peace.
God bless us all :-)
Please support @surpassinggoogle as a witness, Please vote him athttps://steemit.com/~witnesses and type in " #steemgigs" at the first search box.
If you want to give him witness voting decisions on your behalf, visithttps://steemit.com/~witnesses again and type in "surpassinggoogle" in the second box as a proxy.
Shared On DLIKE
---