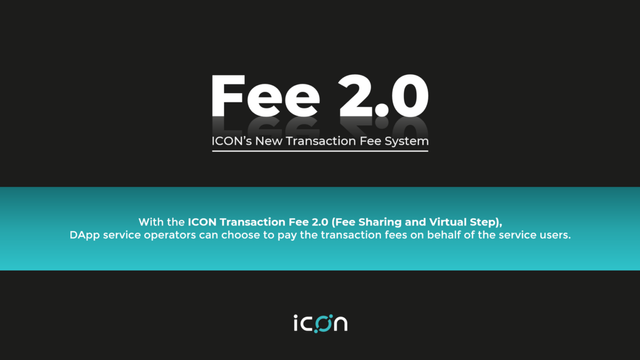 #ICON unveils New Transaction Fee System 'Fee 2.0'
Hello ICONists
This is an amazing news that
'Fee 2.0', the new transaction fee system of the ICON Network, has been published on the ICON Mainnet. Users can now access ICON DApp services more conveniently without paying transaction fees.
As you know, in the past all DApp users were required to pay cryptocurrency fees. It basically meant that DApps can only be used by those holding a certain amount of cryptocurrency. It was a big challenge in the sense that customers had to bear the burden of creating a wallet and buying cryptocurrency.
Fee 2.0 system reduce the fees incurred in using and operating DApps. Fee 2.0 consists of two main components:
'Fee Sharing' and
'Virtual Step'
For the details please follow the link...
https://medium.com/helloiconworld/icon-unveils-new-transaction-fee-system-fee-2-0-7d70b08017da
Source of shared Link
---