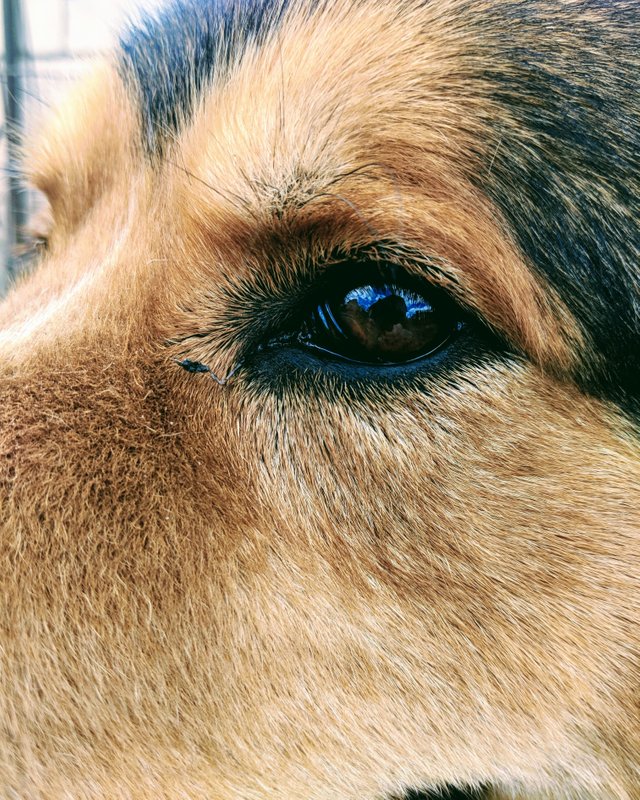 My very first post on Dlike! 
Somehow i decided to get here too and post something. Hoping to go here regularly now!
This here is my Dog romeo. I was sure to post a photo of his beautiful and deep look. You can see a little bit me in the reflection!
Source of shared Link
---