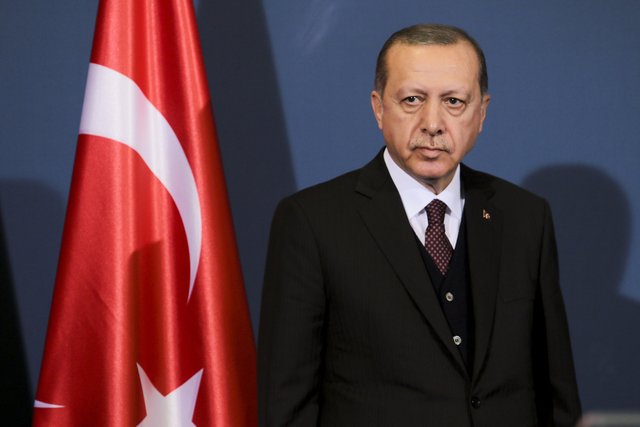 As part of the Turkish digital strategy for the year 2023, there will also be developments in the blockchain sector in the country. Among other things, a "National Blockchain infrastructure" is planned. Cloud computing, the Internet of Things and open source initiatives are also on the agenda. The Turkish government obviously hopes to gain advantages in terms of efficiency and competitiveness.
The government of Turkey presented its digital strategy for 2023 in Ankara on 18 September. It also features a planned "National Blockchain Infrastructure". Blockchain and Distributed Ledger (DLT) technologies are therefore priorities in the country's digital development strategy.
To drive innovation and test the implementation of blockchain in the public sector, the digital strategy includes Regulatory Sandboxes. As part of these "regulatory sandboxes", as they are called in German, Turkey is carrying out an experimental development of new technologies under special conditions. These include, for example, special economic freedoms. So pilot projects are taking place in clearly defined special economic zones.
An open source initiative will also analyze the potential for Bitcoin & Co. in various sectors in the future. These include, for example, land registration, verification of academic documents and public sector processes.
Turkey also wants to support private companies
In addition to the public sector, the digital strategy also encourages private companies to participate in the pilot projects. "The use of blockchain technology in the financing of companies has gained in importance recently," it says in the document. A select group of participants will now have the opportunity to participate in blockchain projects in Turkey. Possible areas for testing the technology are, for example, product supply chains or banking.
In addition to the blockchain projects, the government is also planning projects in Turkey for cloud computing, the Internet of Things (IoT) and open source initiatives.
Regulatory sandboxes are also available in other countries. In April of this year, for example, the Russian Ministry of Economic Development announced the testing of cryptocurrencies in four selected regions. In Turkey, there has been more ideas from the financial sector for blockchain adaptation. Last week, Takasbank announced plans to digitize gold with the blockchain. This will make gold trading possible for Turkish customers 24/7. The word "Bitcoin" meanwhile has been used by the Turkish government for the first time according to local blockchain actors in the digital strategy published on September 18th.
Source of shared Link
---