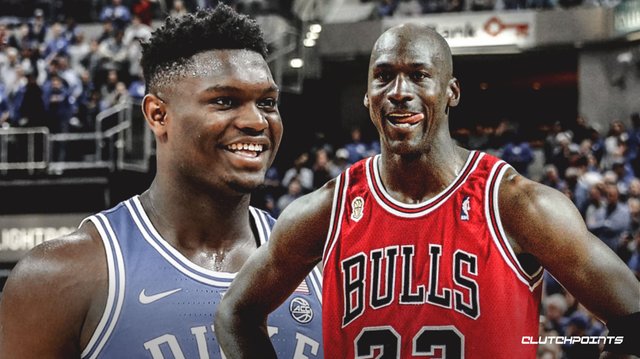 What's up basketball fans! I am here again @dwin0603 to give you another exciting basketball discussion for another episode of NBA Talk, and today we will talk about the latest news and updates for the 2019 offseason! Let's start!
Zion Williamson is the most hyped rookie this year and the first overall pick is set to make a lot of money in a shoe deal. He is the best talent we've ever seen since LeBron James according to some basketball analysts that's why they are expecting him to sign the biggest shoe contract since James signs with Nike.
Then recently, Zion Williamson announces that he will ink a deal with Jordan Brand. Williamson expressed how happy he was to be part of Jordan Brand.
"I feel incredibly blessed to be a part of the Jordan Brand family, Since I was a kid, I dreamed of making it to the league and having the type of impact on the game Michael Jordan had and continues to have today. He was one of those special athletes I looked up to, and I really can't express how happy and excited I am for this journey," said Williamson.
Click the link below to view the full article.
Source of shared Link
---