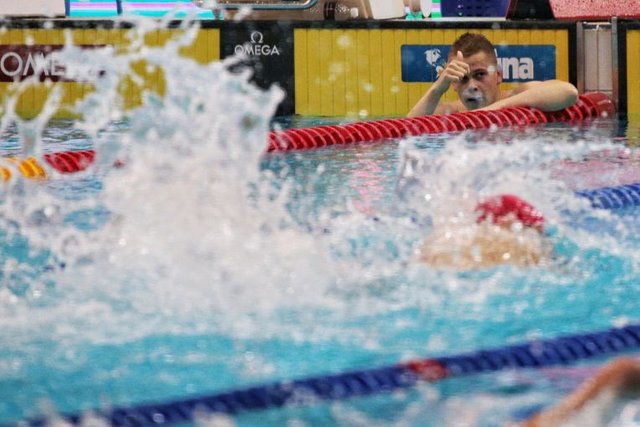 SINGAPORE - Though Danas Rapsys spent "all night" thinking about what could have been his first long-course world title after being disqualified from the men's 200m freestyle at last month's swimming world championships, he appears to have moved on well.
On Thursday (Aug 15), the Lithuanian won the 400m freestyle title at the Fina Swimming World Cup Singapore, after also clinching the title in World Cup record times at the first two stops in Tokyo and Jinan.
At the world championships in Gwangju, Rapsys had appeared to touch the wall first in the 200m freestyle, and the gold would have been his first medal at the long-course world meet had he not been disqualified for moving on the blocks.
Source of shared Link
---