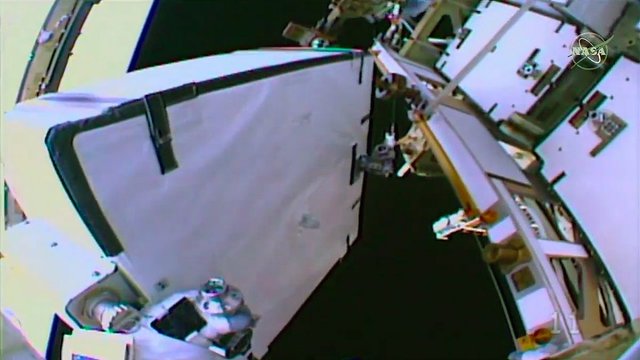 This may seem simplistic but is truly yet another "one step for man, one giant leap for mankind" level of accomplishment.
The spacewalk to upgrade the batteries took just over 7 hours. The engineers of expedition 61 had now completed the process that began in January 2017. 
The entire process included removing old batteries, placing them in slots, bringing upgraded batteries and docking them appropriately.
The "view" from there was "beautiful" but surely the process does not sound very simple. There are more replacements planned for the future.
This successful spacewalk is also going to pave a path for more difficult and longer processes that can be done in complete vacuum and teach us more about space.  
Source of shared Link
---