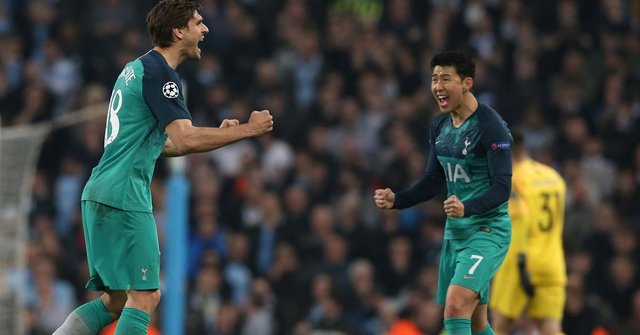 Manchester City – Tottenham 4:3. Niesamowite widowisko w ćwierćfinale Ligi Mistrzów! Po jedenastu minutach mieliśmy remis 2:2, a to był tylko początek emocji! Ostatecznie do półfinału awansowali gracze z Londynu, którym mimo porażki, dzięki golom na wyjeździe, udało się utrzymać przewagę z pierwszego spotkania, wygranego 1:0.
---
To był piękny mecz, tyle emocji od samego początku do końca.
Aha: Liverpool wygrał z FC Porto 4:1 i jest w półfinale.
Source of shared Link
---