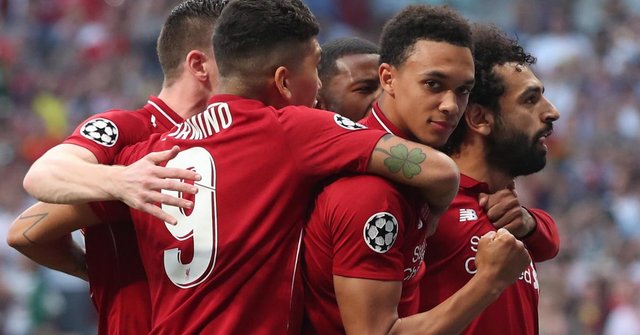 Wielki finał Ligi Mistrzów dla Liverpool FC. The Reds pokonali w Madrycie Tottenham Hotspur 2:0. Wynik otworzył już po pierwszej akcji meczu Mohamed Salah, który skutecznie egzekwował rzut karny. Rezultat ustalił w samej końcówce Divock Origi.
---
Jak wiecie, jestem kibicem Liverpoolu i cieszę się, że wygrali... A raczej wymęczyli ten finał. Ale jak to mówią, pamięta się wynik, a nie w jakim stylu go osiągnięto. W zeszłym roku się nie udało, ale za to w tym The Reds znowu są najlepszą drużyną w Europie. W sumie mógłbym przekleić zdjęcie mojej koszulki Liverpoolu z 2011 roku, jeszcze z tym "starym" logo, które wrzuciłem na Steepshot, ale nie chce mi się tego szukać.
Gratulacje dla całej drużyny, zwłaszcza dla Jurgena Kloppa, któremu też kibicuję od roku 2011/2012 gdy był trenerem Borussii Dortmund, w której szeregach grali Łukasz Piszczek, Kuba Błaszczykowski i Robert Lewandowski. Do trzech razy sztuka.
Pewnie Coutinho pluje sobie w brodę, bo przeszedł do Barcelony, która jego nie chce i będzie chciała się go pozbyć.
YNWA
Source of shared Link
---