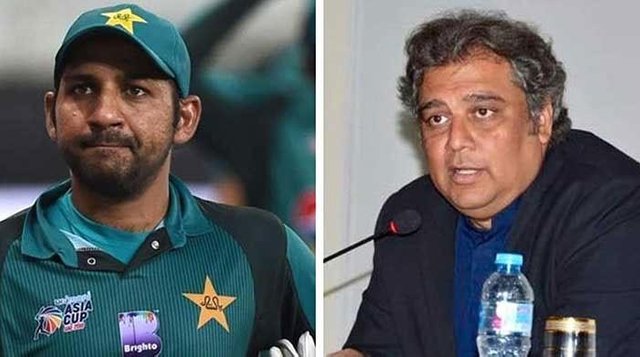 After the shameful defeat of the national team in Australia, everyone has been criticizing the team, the team's batting, bowling and fielding failed in all three fields, during which Federal Minister Ali Zaidi came out in support of former captain Sarfraz Ahmed. It was surprising that the wicketkeeper-batsman and former captain Sarfraz Ahmed were dropped for the national team's tour of Australia after which everyone was criticizing the decision.
The criticism has now come to the notice of Federal Minister for Naval Affairs Ali Zaidi, who said that the top selector for the national team for a long time in T-20 does not like chief selector and head coach and bowling coach Waqar Younis.
Federal Minister Ali Zaidi said that the national team was going to Australia after the selection. Why did you drop by?
He said that under the leadership of Sarfraz, Pakistan defeated India and won the Champions Trophy. He was one of the most successful captains of Pakistan, but Misbah and Dignity duo took over as head coach. Someone is saying when SarfrazKadripe is in the dark, Misbah and Waqar Younus both dislike Sarfraz and they have to pay huge price for their choice.
Ali Zaidi said that grouping is common in cricket teams but it is kept secret, the leadership of the cricket board should have stopped grouping long ago but regrettably now the grouping has come to fruition. It is time to take stringent measures at all levels and improve cricket once again.
Shared On DLIKE
---