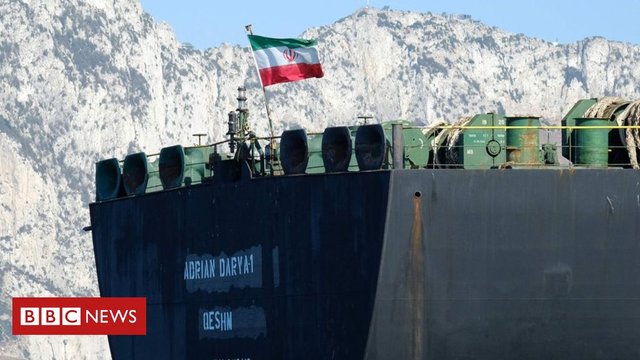 Deputy foreign minister Miltiadis Varvitsiotis told broadcaster ANT1 his country was "not willing to facilitate the course of this ship to Syria".
The move comes after US Secretary of State Mike Pompeo threatened sanctions on any country that helps the tanker.
Adrian Darya-1 left Gibraltar on Sunday and listed the Greek port Kalamata as its destination.
Source of shared Link
---