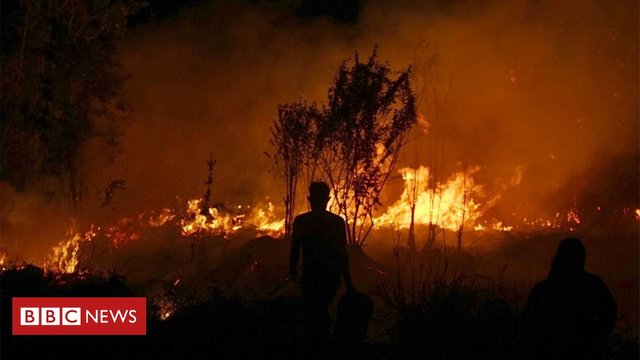 As fires rage in Brazil's Amazon rainforest, the south-east Asian nation of Indonesia is witnessing a similarly devastating ecological tragedy unfold.
The dry season has arrived in Indonesia - home to some of the world's oldest tropical forests - bringing with it its worst annual fire season since 2015.
Close to 700 hotspots have been identified in fire-prone regions in Sumatra, Kalimantan and the Riau islands.
Source of shared Link
---