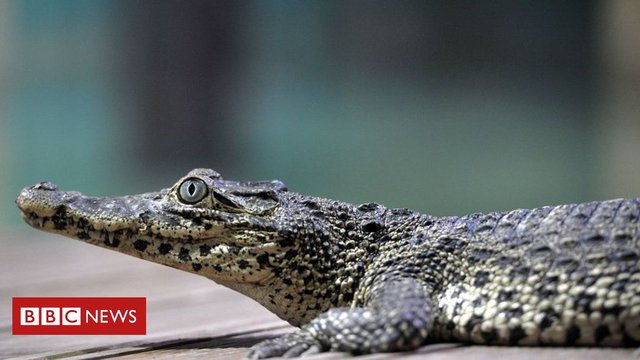 The man, in his 70s, had been attending a crayfish party at the Skansen Aquarium in Stockholm on Tuesday.
According to police, the man had his "arm on the wrong side of the security glass" when he was bitten.
The animal is one of two Cuban crocodiles at the aquarium. Both were gifted to Russian cosmonaut Vladimir Shatalov by Fidel Castro in the 1970s.
Source of shared Link
---