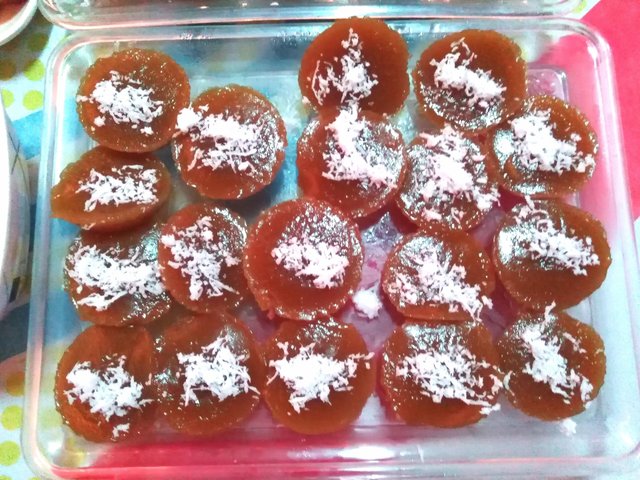 Kutsinta
This is another popular and delicious Filipino delicacy we call Kutsinta. It is a chewy almost jelly kind of texture. It tastes sweet and creamy. This can be found sold in local markets, weekend markets and even supermarkets. One fond memory is I used to buy them after the early morning novena mass before Christmas, we call misa de gallo.
Here is how I made it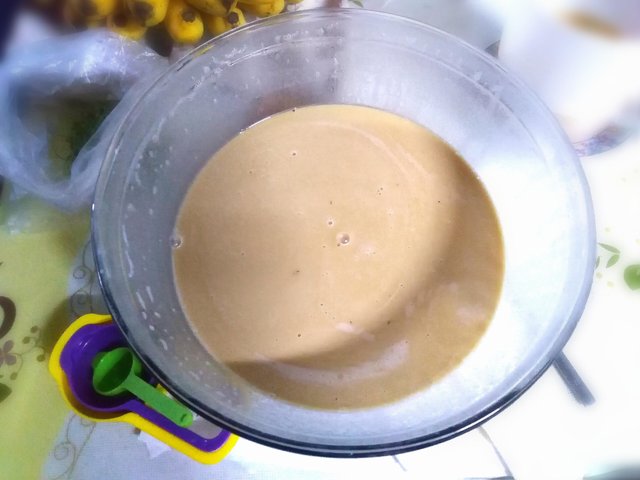 Combine 6 cups of cassava starch and 6 cups of flour and 2 cups of brown sugar. Add 2 tablespoons of lye water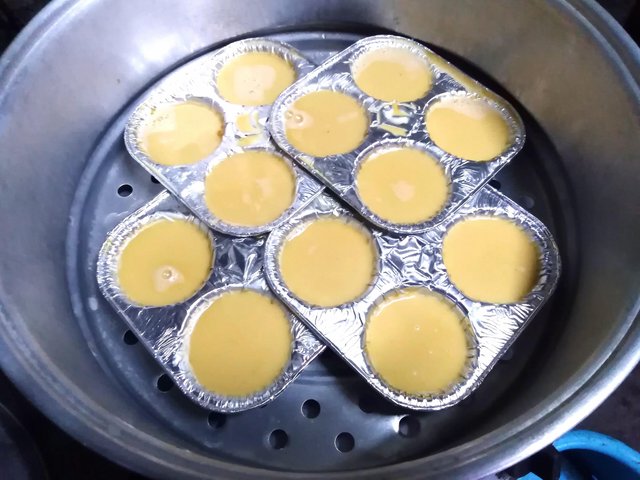 Pour mixture on shallow containers like this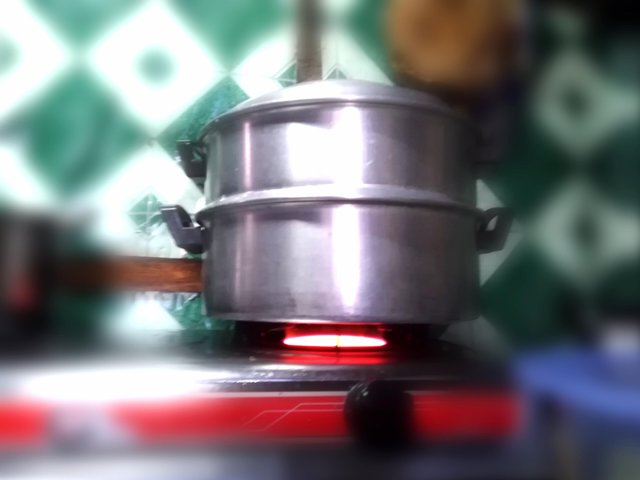 Steam for 15 minutes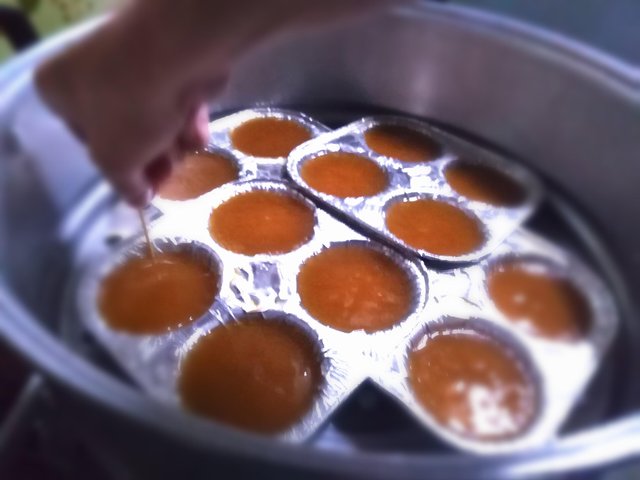 Remove from heat and allow to cool. Check the texture it should be jelly like to springy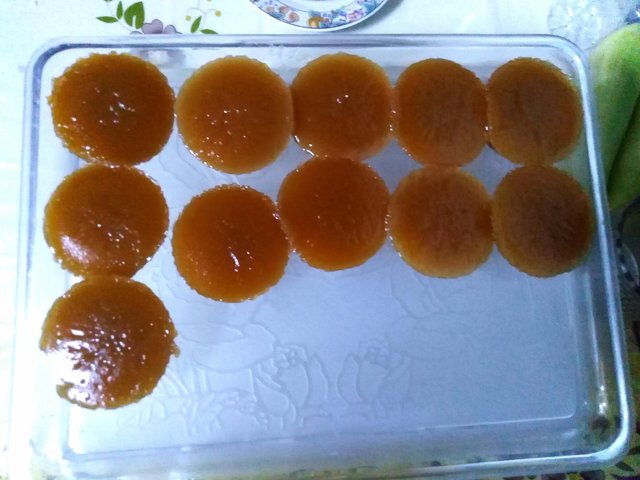 This is how the color looks like. Brown because of the brown sugar. You may add food color but I prefer natural color from the sugar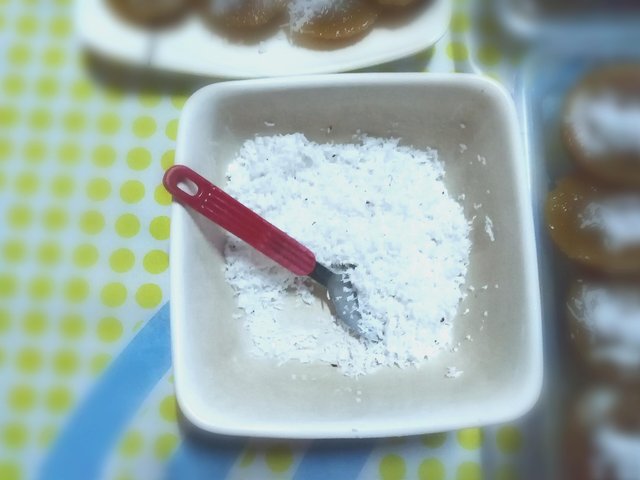 Sprinkle some grated coconut on top for garnish and creamy flavor.
Hope you like it