Here is a little twist on pickles. For this recipe I will be using baby zucchini as the main ingredient. This is a great way to get some gut healthy bacteria in your diet. We will be fermenting these pickles. To tell the difference between fermented and pickled you need to look at the brine. If the brine is cloudy then you have fermented veggies, if the brine is clear then they're pickled. There will be an optional ingredient depending on how spicy or hot you want your pickles. Lets get to the ingredients.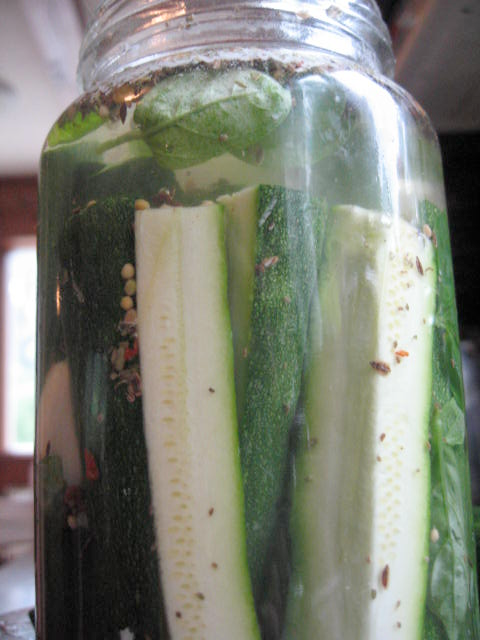 You are going to need the following:
1.5 lbs of baby zucchini
1 tsp of coriander seeds
12 dill sprigs
4 Chili peppers to your choosing, halved lengthwise (optional for spicy/hot)
2 garlic cloves halved
4 cups room temperature water
2 Tbsp Kosher salt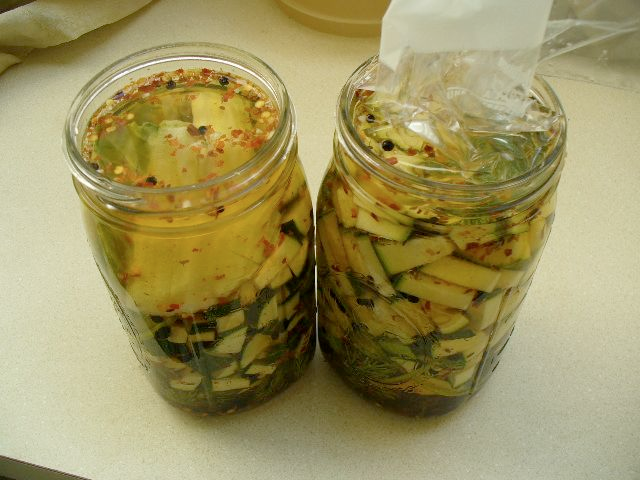 Directions:
Divide zucchini, coriander, dill, chiles, and garlic between 2 (1-Quart) jars
Combine 4 cups of water and salt. Stir until salt dissolves fully
Divide liquid between jars to cover zucchini, leaving about 1/2 inch of space between liquid and top of jar. Add water as needed to ensure solids are covered. Cover jars loosely with lids. Let stand in a cool, dry place away from direct sunlight for 5 to 7 days.
The liquid will turn cloudy, then bubble and fizz after several days as it develops lactic acid. Once fermented, refrigerate pickles. They will keep in sealed jars for up to 3 months.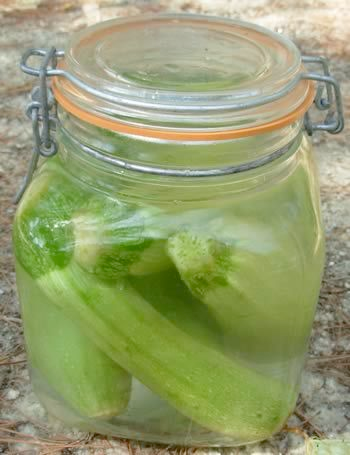 That is all it takes. What are you waiting for? Go start fermenting your own veggies and let me know how it goes. Thanks for stopping by and I will see you soon.