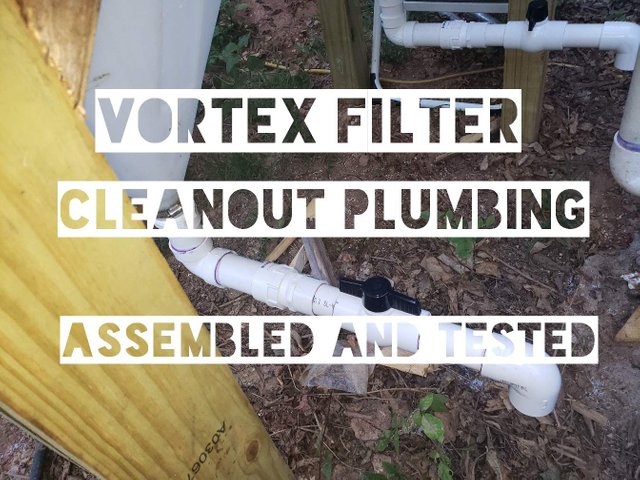 This post details the build of the cleanout section of plumbing of this aquaponics system.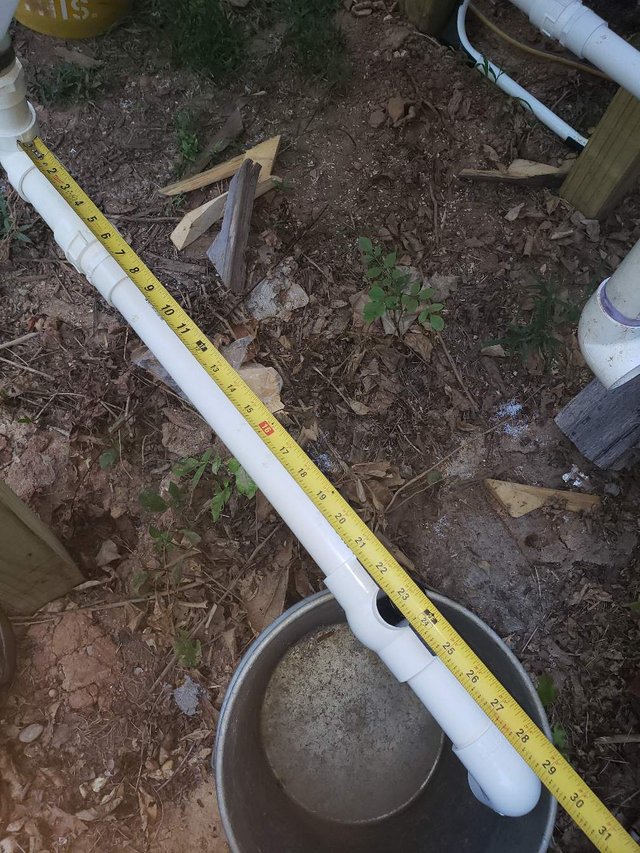 I pre assembled this section of plumbing yo dry fit the assembly. It was too long as I wanted the cleanout to not extend very much beyond the stand to easily move around the structure.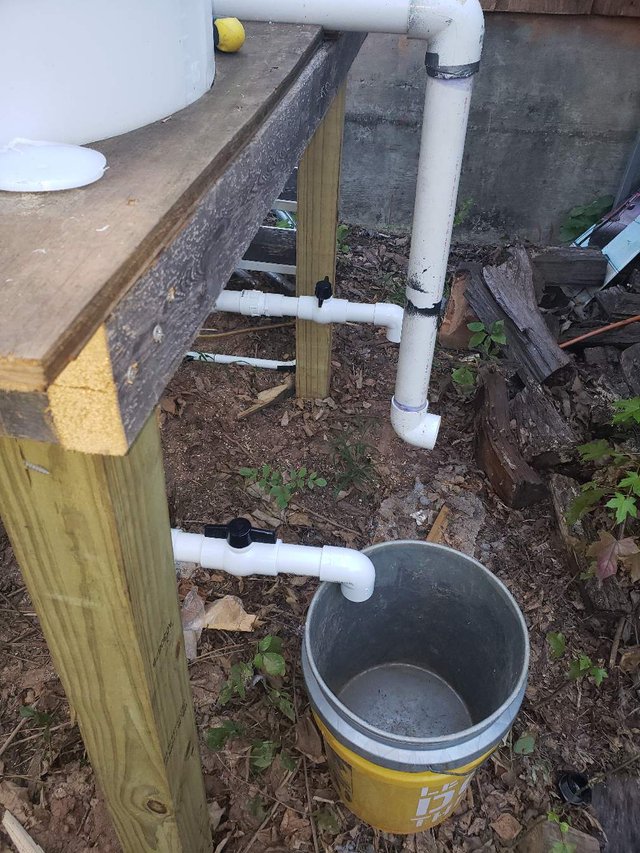 I shortened the assembly so the valve was easily reached, and will still be able to walk around for maintenance.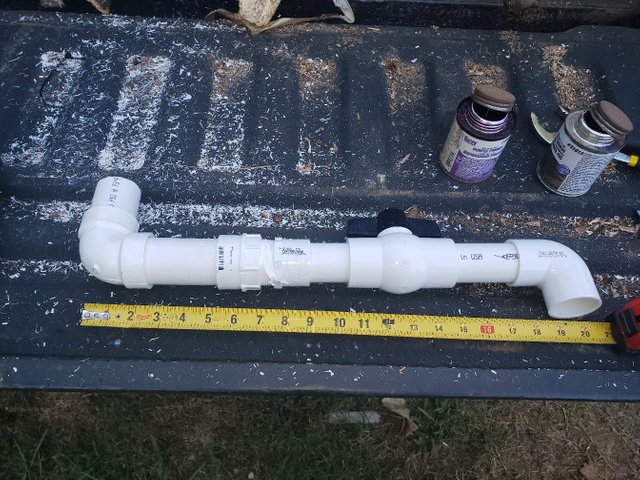 The assembly length is approximately 21".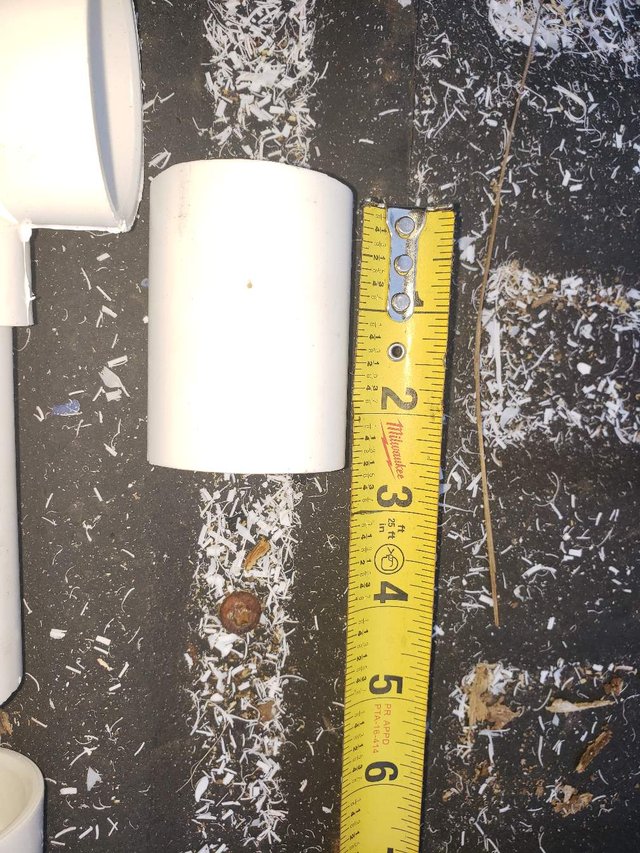 The first piece was cut to 2&1/2" length of 1&1/2 pvc.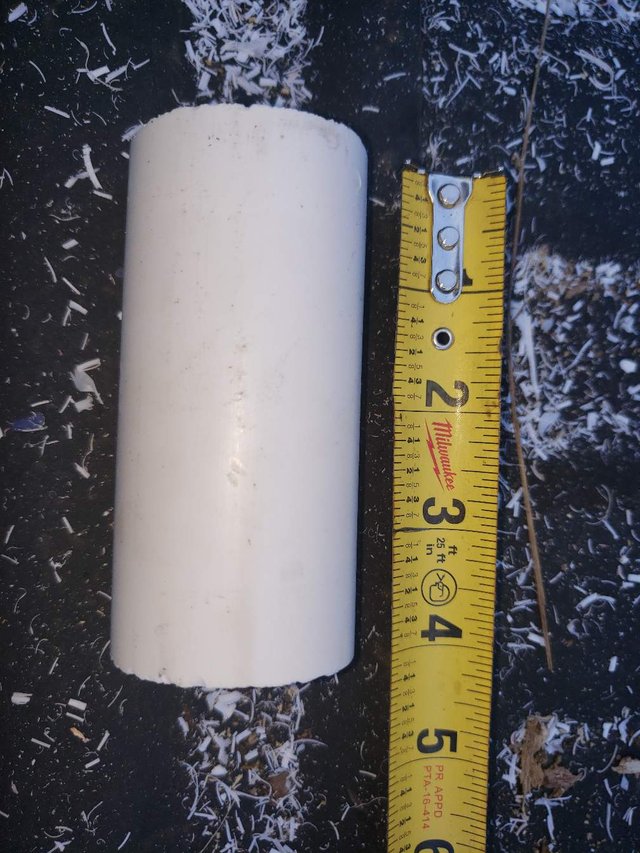 The next peice will connect an 1&1/2 elbow to a 1&1/2-1&1/4 pvc adapter. This piece was approximately 4&1/4".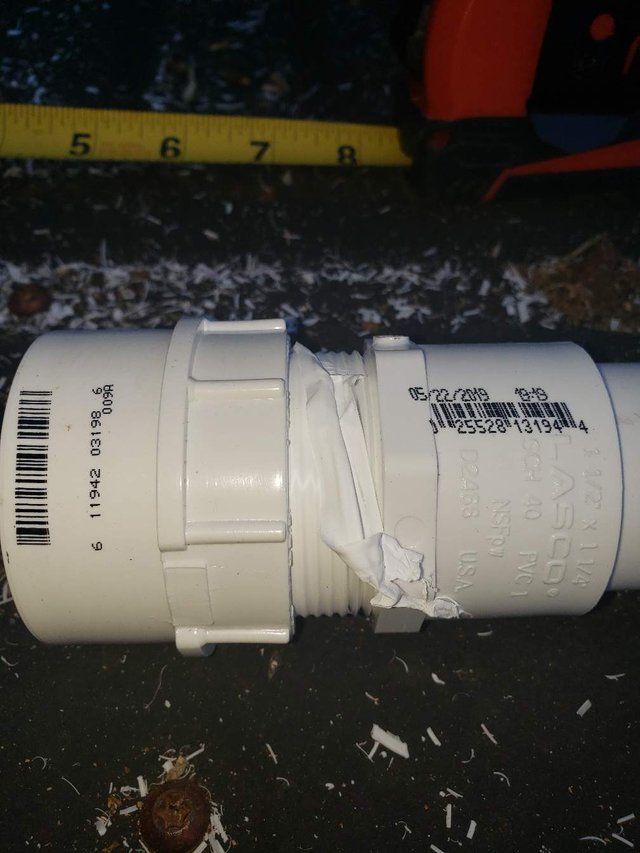 Here is the next step 1&1/2 female threaded-1&1/4 male threaded pvc adapter. The fitting was teflon taped and screwed in well.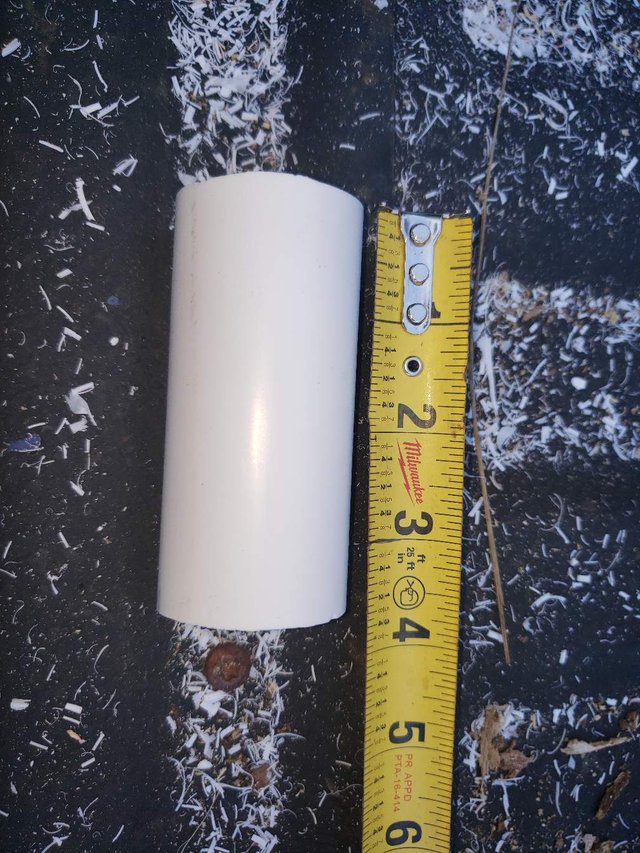 The next peice is 1&1/4 pvc cut to 3&1/2". This connects to the 1&1/4" ball valve.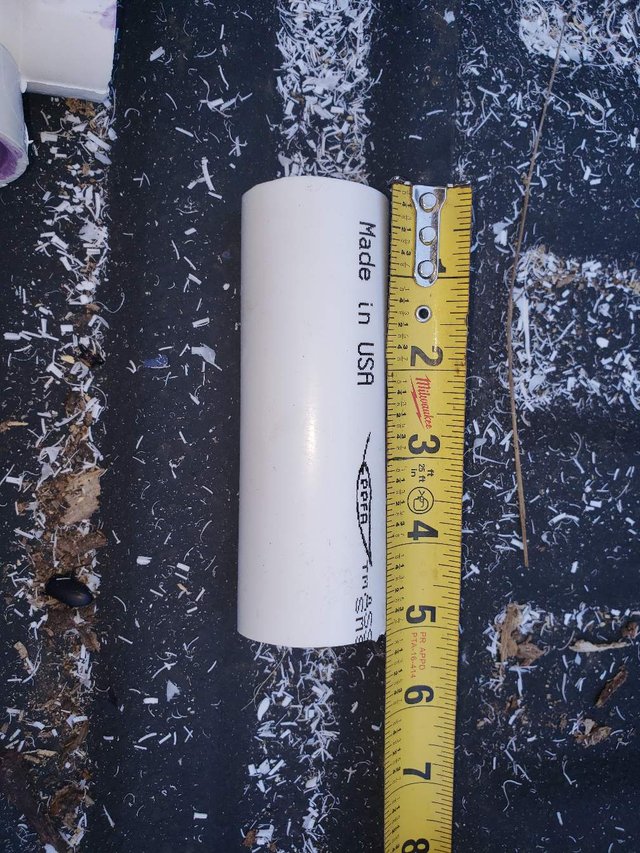 The next peice is 5" 1&1/4" pvc and connects the ball valve to a 90 degree elbow.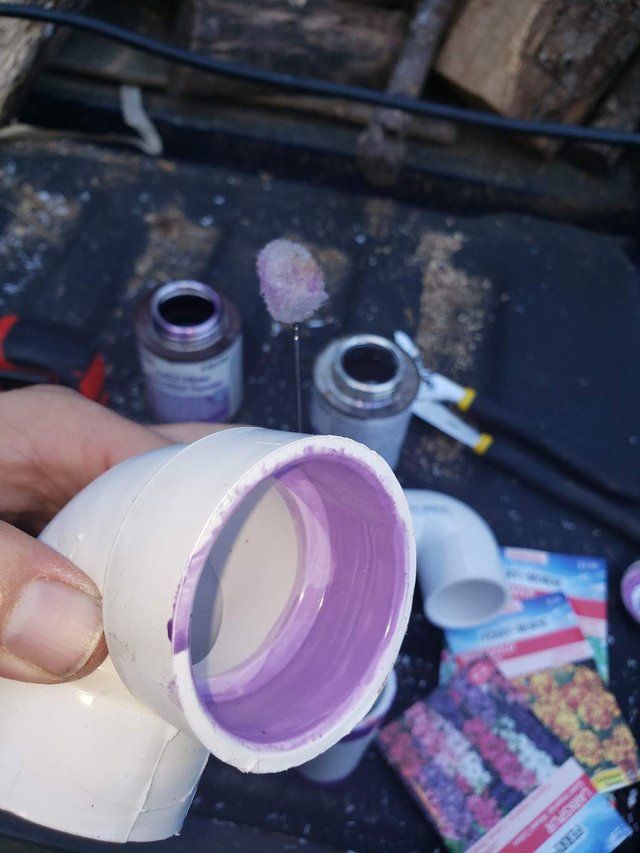 The entire assembly was primered and glued together.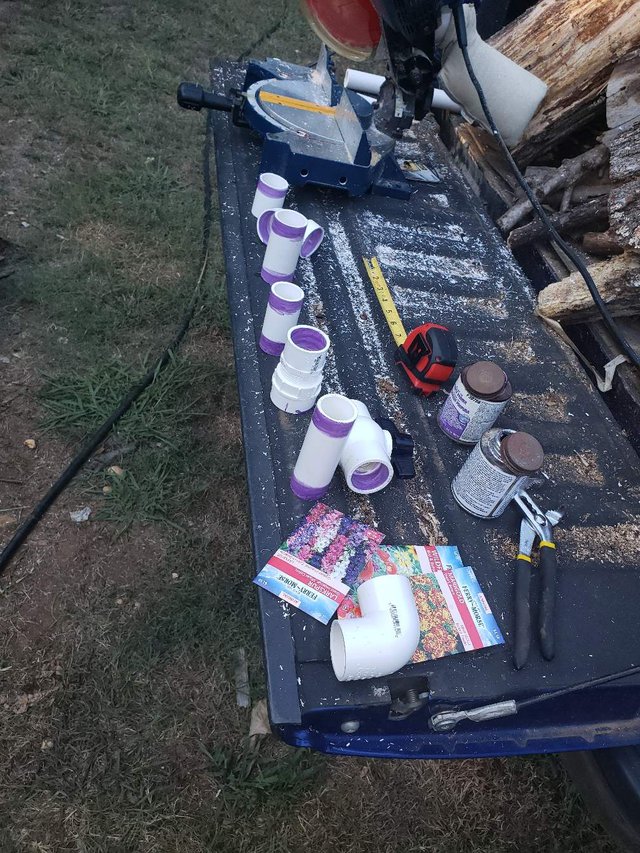 Once the primer was applied the pvc glue was applied and put together peice by peice.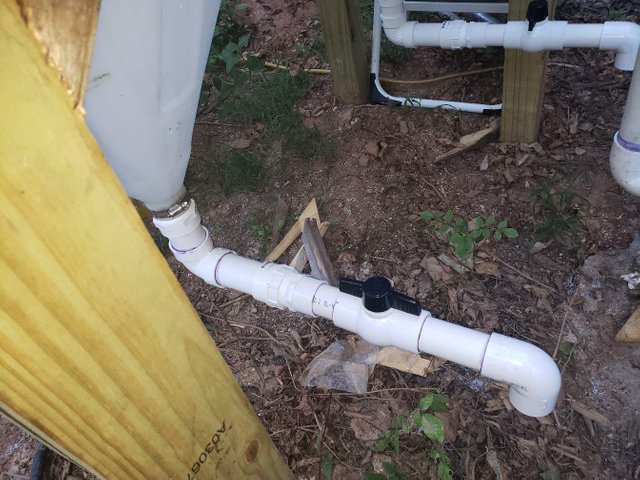 The final assembly was attached to the 1&1/2" pvc to the 1&1/2" male thread to 1&1/2"pvc adapter that connects the bottom of the cone tank to the pvc cleanout assembly.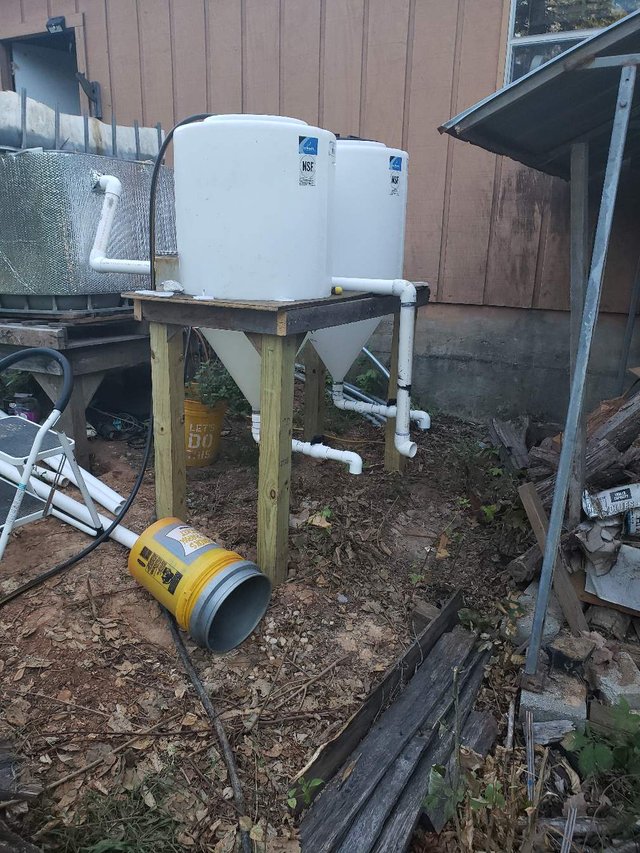 This process was repeated for the second assembly.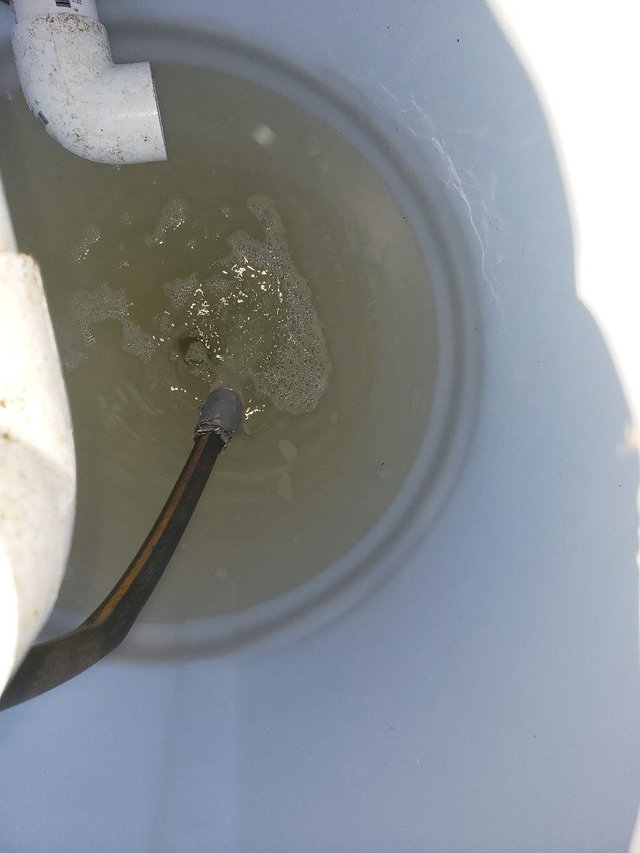 Using some captured rainwater I filled the bottom of the vortex filter to test for any leaks.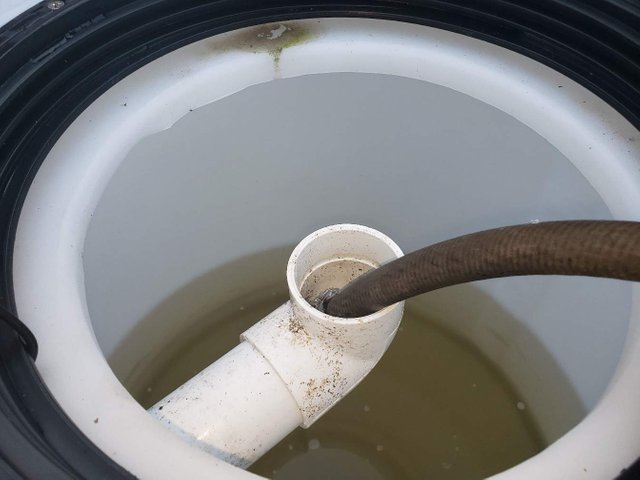 Using the top standpipe to fill the bottom of the second tank to check for leaks as well.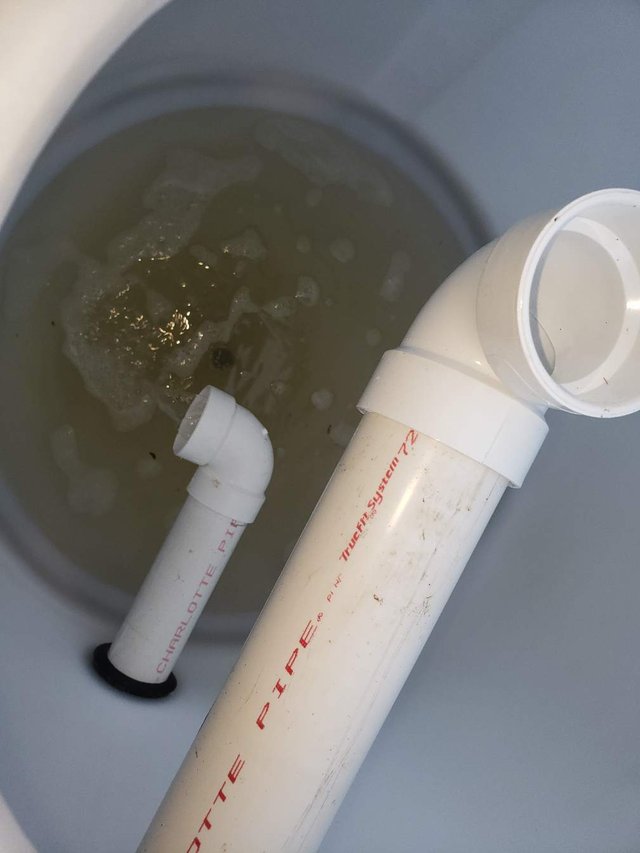 I could see the water swirling entering the second tank.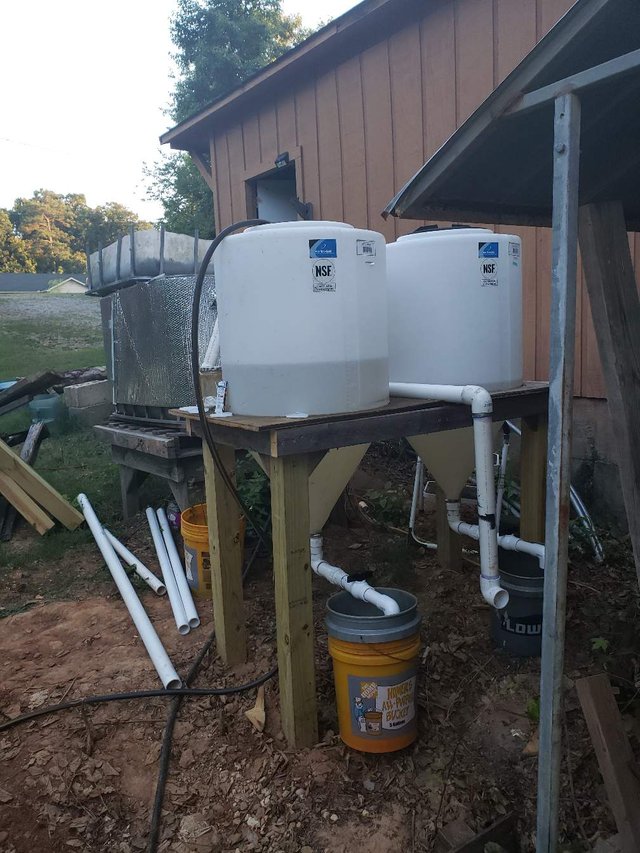 The water is holding in the tanks with no leaks from the cleanout plumbing.
Thanks for your time if you checked out my new update.
Yours in liberty toward a brighter future,
Greg Doud @makinstuff
Posted using Partiko Android