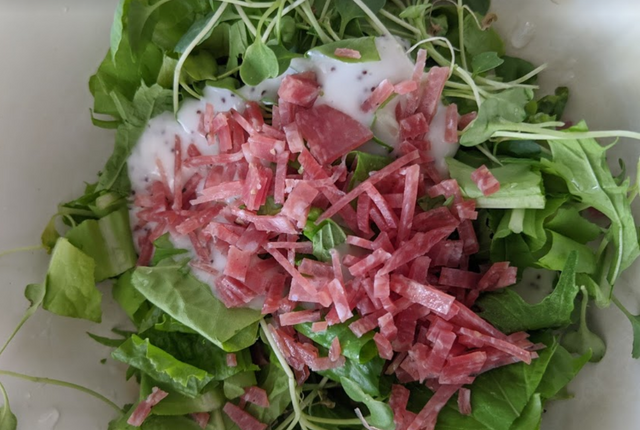 Our Hydroponic System is in our Living Room.
When it is time for dinner we just take our shears out and pick some leaves from our Lettuce and Mizuna.
I chopped it up and mixed it together.
I topped it with some diced Salami and Broccoli Sprouts.
I poured on some Poppy Seed Dressing and it was amazing.