Offgrid Woodworking in Hawaii - Working on a Bowl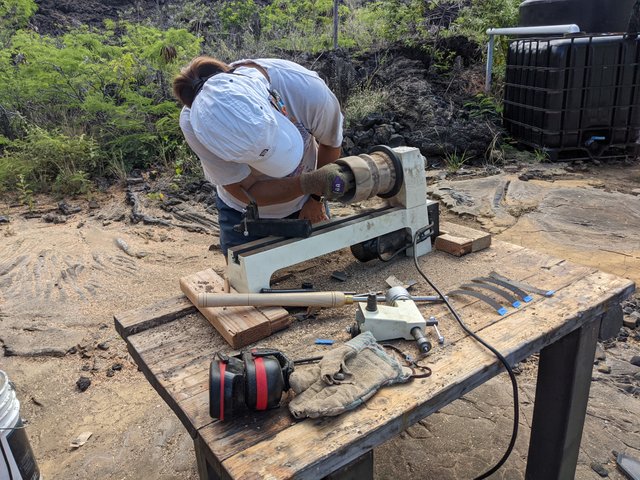 We worked on an Avocado wood bowl today. We roughed out blank from this log we had drying.
We decided to make a bowl with straight sides.
We are going to use this for a serving container for our vegetables.
We are sanding it in this picture and are going to let it dry overnight.
We feel our skills have progressed enough that we can sell our work on Etsy.
We ordered boxes from Amazon so we can ship the products.