Offgrid Living - The New Driveway - Big Island Hawaii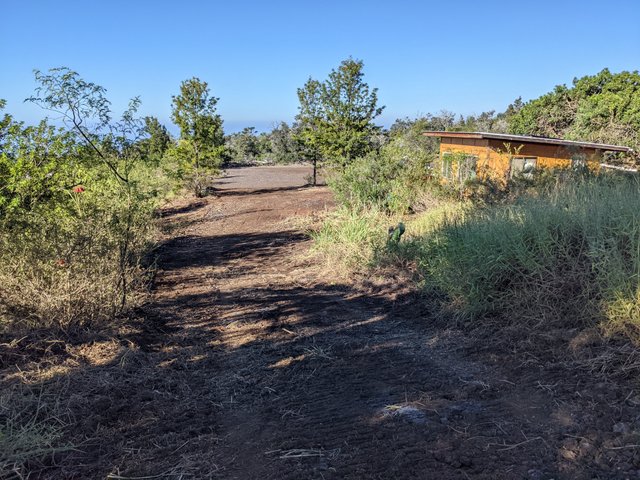 Here is a great shot of the new driveway.
We had no idea of how close the shack was to the road.
The driveway is almost a straight shot to the pad.
It is going to be super awesome once the red cinder gets put down on the driveway.