Offgrid Living on the Big Island of Hawaii - Steamed Moano for Dinner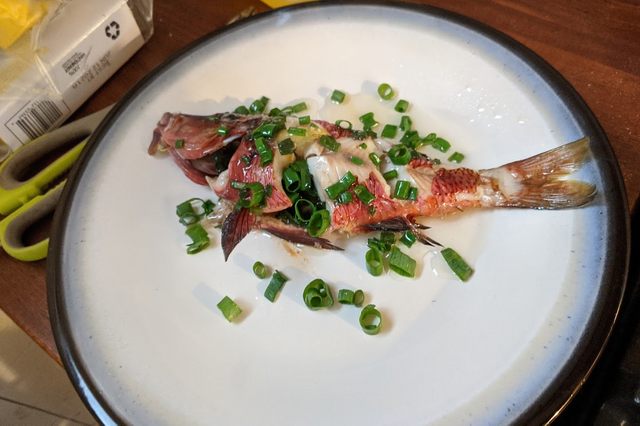 We made this Moano Steamed Chinese Style for dinner last night.
We steamed it will green onions and ginger and when it was done we sprinkled more green onions on it and poured hot oil over it.
It was delicious.