Offgrid Investing - Bitcoin moves up over $1700 and the Bword Conference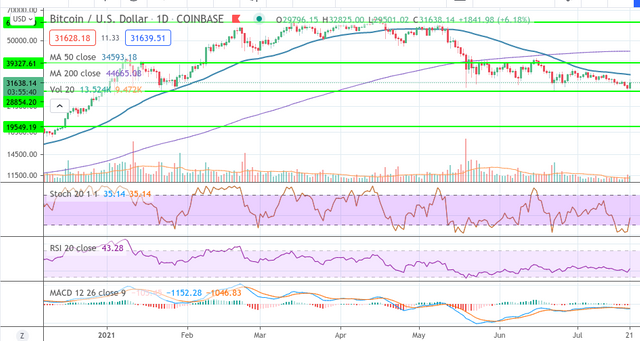 Bitcoin has moved up nicely bouncing off of support as it moves back above $31K.
I just finished listening to the Bitcoin round table with Elon Musk, Cathie Wood, and Jack Dorsey.
Elon had the best quote which was "I may pump but I don't dump."
You can watch the BWord below.