Offgrid Investing - Bitcoin - Back Above $57K and More GPUs - Big Island of Hawaii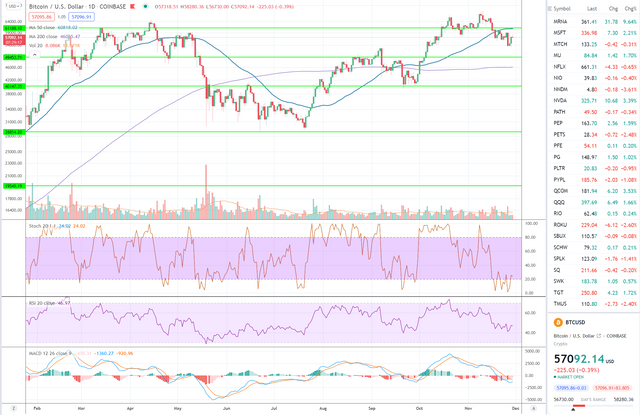 Bitcoin moved above $57k but is stalling here.
The volume is very low.
I don't anticipate a move above $60K this week.
I just picked up four more 1050tis on eBay. Hopefully they will come in this week.
The 1050ti makes about $0.60 a day and the break even on the card is at 300 days at the current prices.
If you would like to try mining please sign up using our referral link. NiceHash https://www.nicehash.com/?refby=85b7e824-5cc1-43a8-be71-c961268c7dae Betterhash https://www.betterhash.net/?ref=120255 Webull https://a.webull.com/iq6eninsuyBMifIlHg