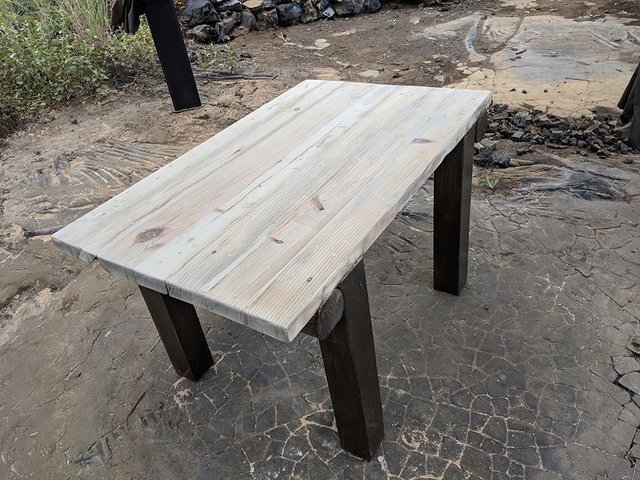 We had some left over wood from our giant pallet. We decided to make a table for our Gazebo. We bought some folding chairs from Home Depot and were going to buy a table but we had no way to get it from the store to our Tiny House so we decided to build one.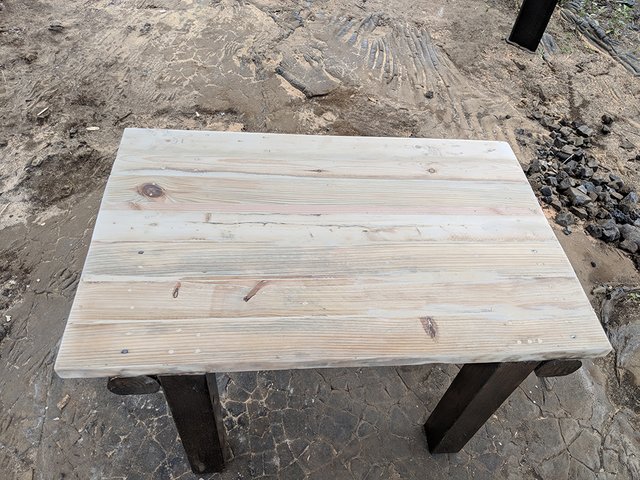 We wanted to keep the posts as part of the build and thus cut the pallet down just past the posts. The tricks was how we were going to fill in the gaps.
We used whatever pieces we has left and screwed them down between the existing slats. We only had just enough extra wood of the required lengths to fit.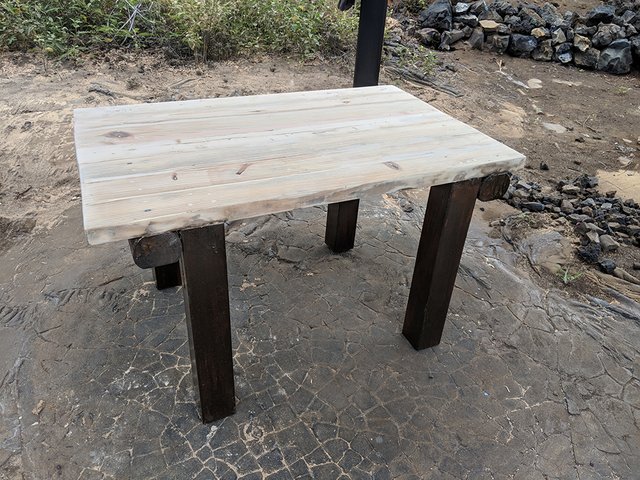 Once we screwed them in the gaps were still big. We had one board left of the right length and we used our table saw and belt sander to cut the pieces to fill in the gap. We finished the small gaps left with wood putty.
We don't have out planer or jointer at our Tiny House so we had to do a LOT of sanding with our belt sander to get the surface relatively flat and smooth.
We made the legs out of 4x4s from another pallet and screwed them into the table top with 3" wood screws. We finished the legs with our dark poly stain but we not able to finish the table top as we didn't have anything to finish it with.
We will be just using oil to finish it out as the table will remain outside.