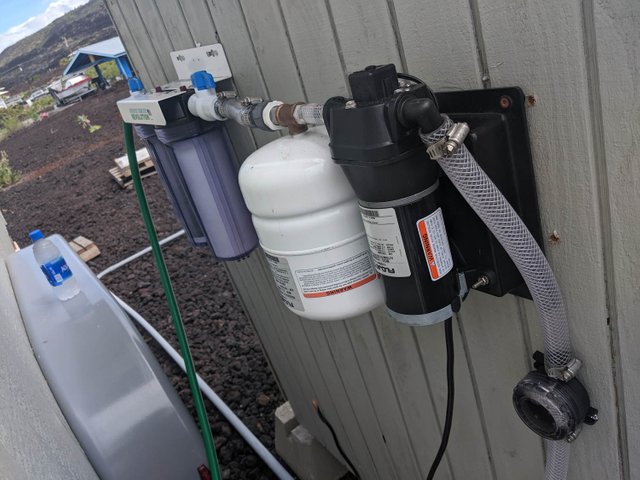 At long last we got water to our New Tiny House. We did the following this weekend:
Installed the electrical for our water pump
Mounted the water pump and filter
Glued up the water supply line and catchment pipes
Built a little enclosure for the water pump and filter
The only problem we had was that we have a small leak where the one inch pipe enters the tank. We have no idea how we are going to fix that. We are going to try to borrow a pipe wrench to tighten the nut and how that helps.