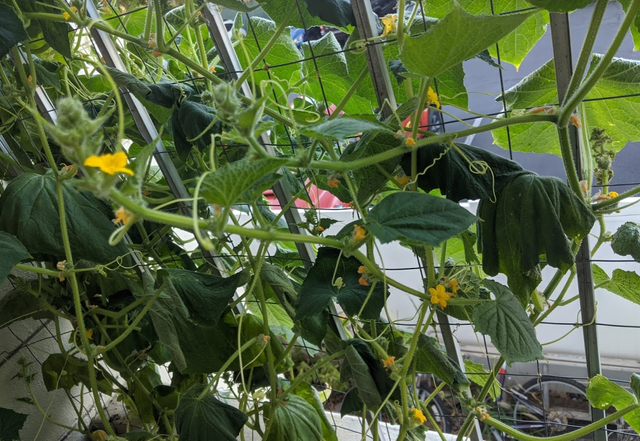 We have NO female Cucumber flowers on either our Lanai or indoor Hydroponic plants.
The plants are getting big and the leaves have a nice deep green color.
There are lots of male flowers but no female flowers yet.
We started to get some White Flies on the plants so we sprayed them with a mix of water, oil, and dish soap.
I hope we get some Cucumbers this time.