Offgrid Investing - Bitcoin - MONSTER Drop - Big Island of Hawaii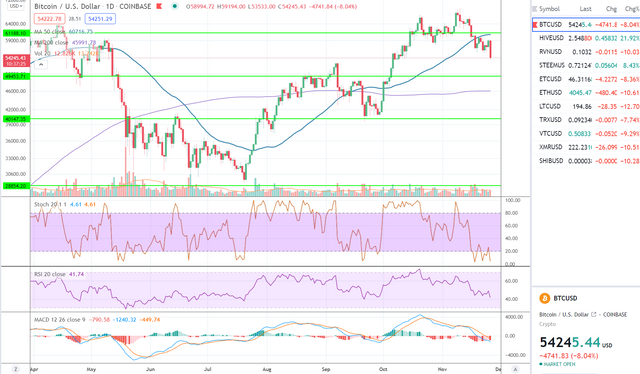 Bitcoin is down over $4700 on above average volume as fears about the new variant are rocking the stock and crypto markets.
It is going to be a Black Friday for sure in both of the markets.
I would have thought that money would flow into the crypto markets but everything but the stay at home stocks are looking to be hit once the market opens.
If you would like to try mining please sign up using our referral link. NiceHash https://www.nicehash.com/?refby=85b7e824-5cc1-43a8-be71-c961268c7dae Betterhash https://www.betterhash.net/?ref=120255 Webull https://a.webull.com/iq6eninsuyBMifIlHg