Offgrid Investing - Bitcoin - Is this the Bottom? - Big Island of Hawaii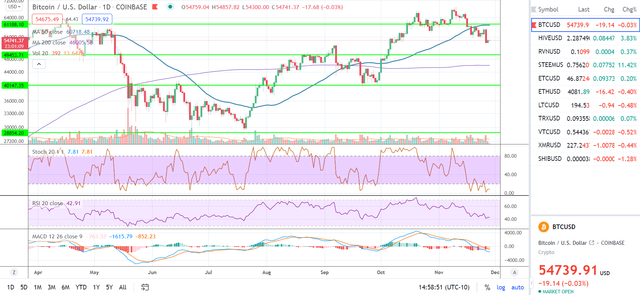 The volume is dropping off as Bitcoin is trying to hold above $50K.
We just changed our Betterhash account to return Bitcoin rather than Ravencoin.
We are going to test the profitability.
The other reason why we did this was to consolidate the Monero, ETC, and BTG that we have mined to BTC.
If you would like to try mining please sign up using our referral link. NiceHash https://www.nicehash.com/?refby=85b7e824-5cc1-43a8-be71-c961268c7dae Betterhash https://www.betterhash.net/?ref=120255 Webull https://a.webull.com/iq6eninsuyBMifIlHg