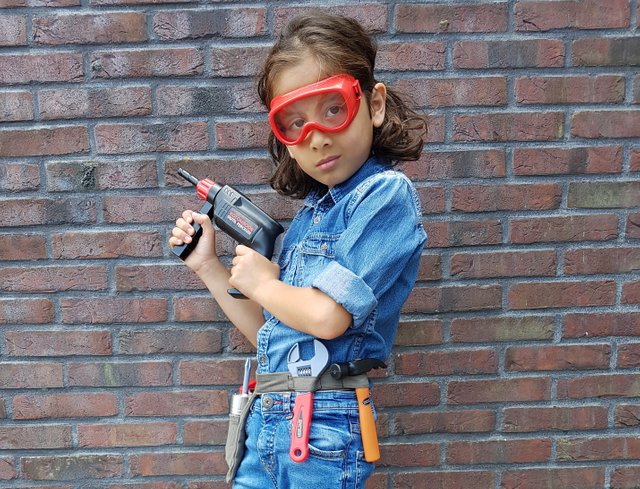 My son needed a plumber costume but here in Holland it's difficult to find one in a shop especially when it's not Halloween. It is easier to find it online, but they only have Super Mario costume. So why not just being creative with what I have and my sewing skills? I decided to make a plumber tool belt and bought a tool box to make the plumber look complete on him.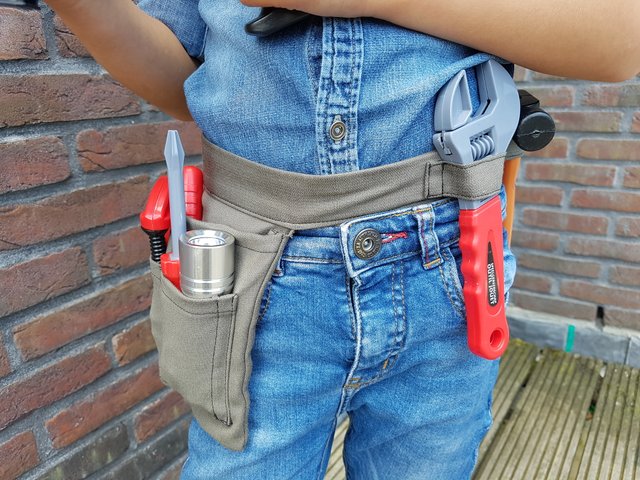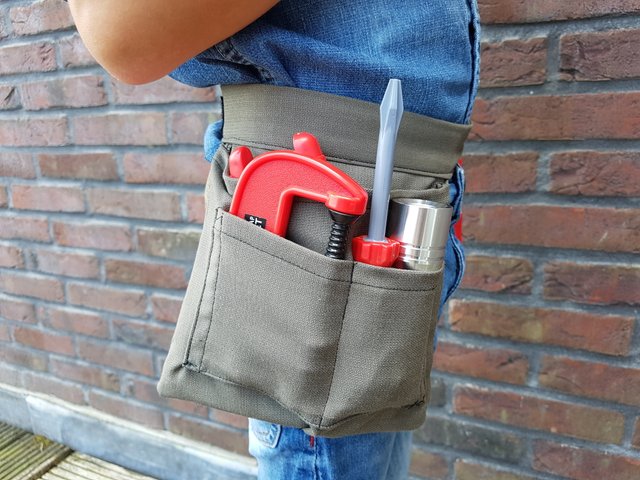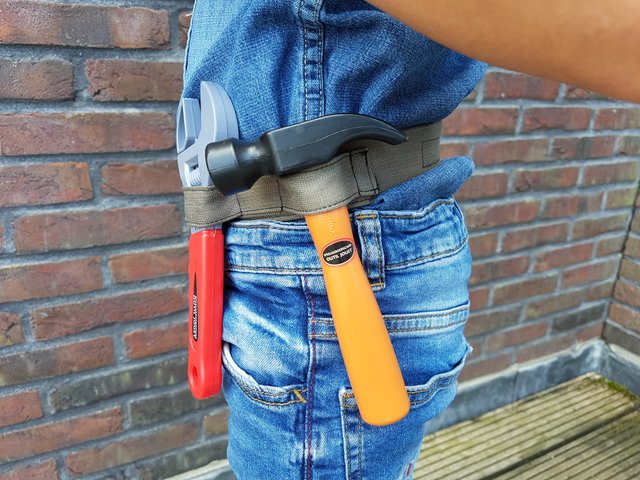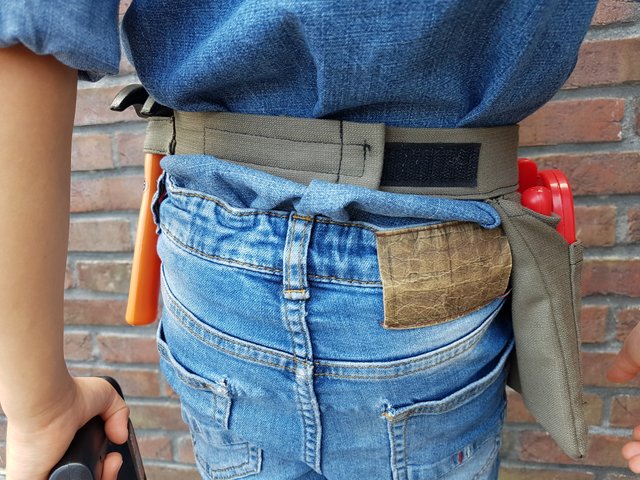 As you can see there is enough space to put all his tools inside! At the back I attached velcro to make it easy to open and close for him. He also wanted to have a flashlight because which plumber doesn't have a flashligh, right?

For this plumber tool belt I just used what fabric I had at home. The fabric is quite thin, so I had to double fold it and make it more stiff/hard by ironing "fusible web" in between. Then I cut out double strokes for the hanging loops.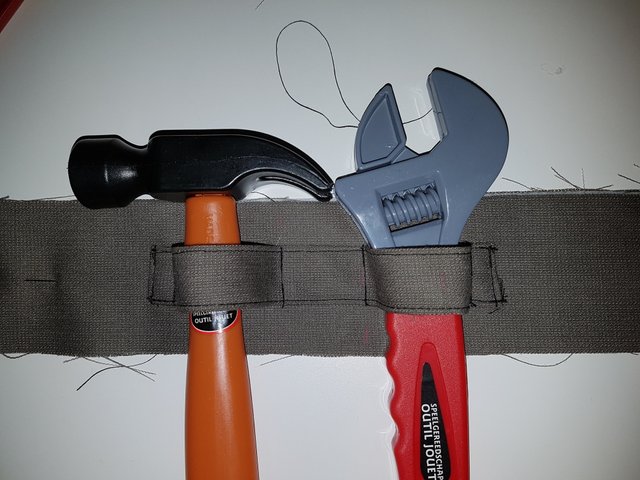 Yep, the tools fit!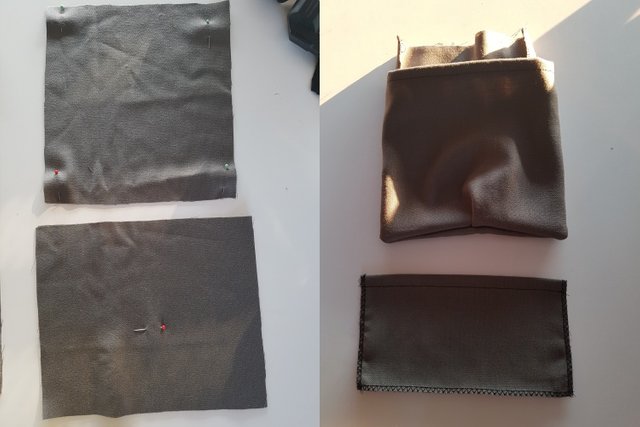 I cut out 2 x two equal rectangles for the pockets. I wanted to make more pockets but I realised later that his waist is too small for even more pockets.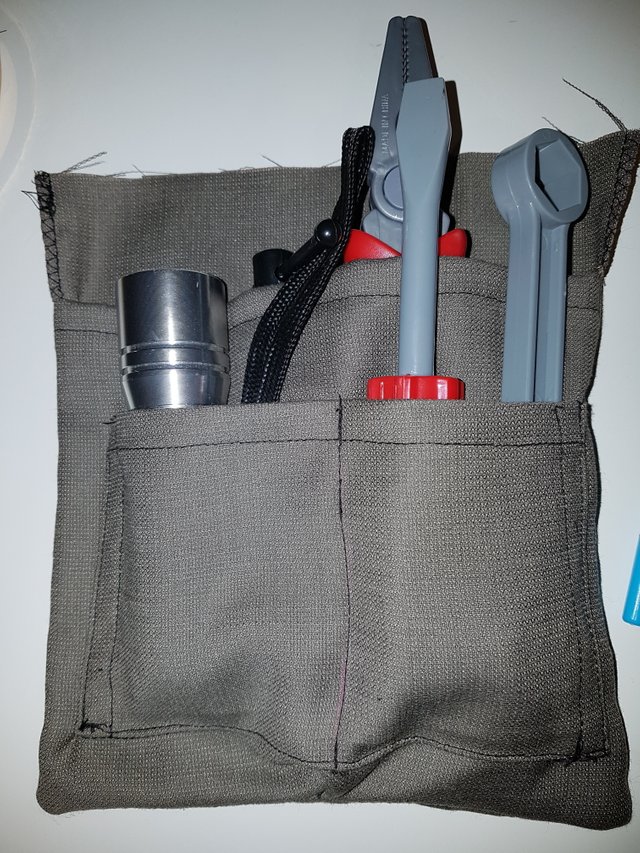 Yay! His other tools also fit inside the pockets! Now I just have to attach the pockets to the belt.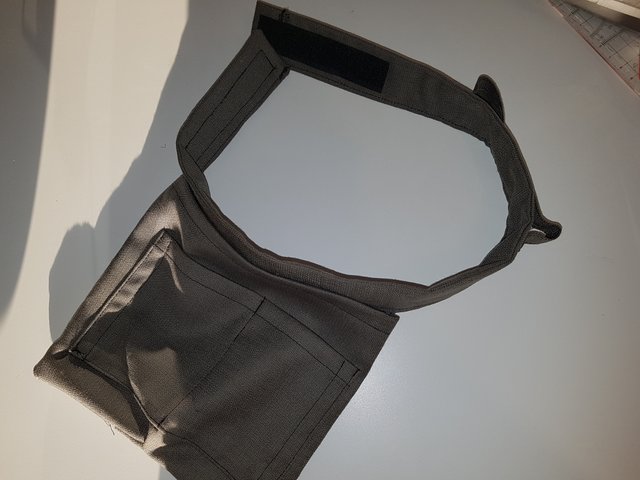 I sewed the velcro on the belt and the belt is ready for his performance at school.