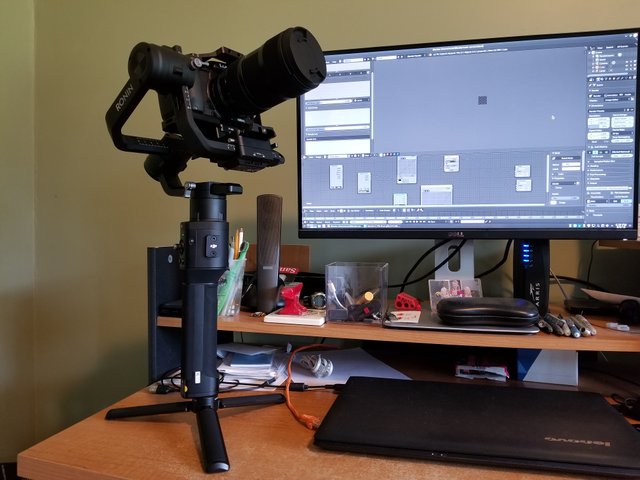 ---
Posted from my blog with SteemPress : https://diggndeeper.com/08-07-18-update-ronin-s/
---
The long-awaited new DJI Ronin s is the tool we always wished we had for high-quality video. I received mine a few days ago and have been spending some quality time getting acquainted.
This gimbal is my new favorite tool. I would love to come out and show you how awesome it is! You will be seeing a lot more of this video makers dream.
I have been a little bit busy at Flying-Higher with all my photography and videography for real estate clients, but I have not been out in the field working on the stories that I am really excited and interested in… decentralized projects and open source type things. One of my main purposes with this brand is to start getting out and telling your story with you.
DiggnDeeper.com has a wide array of topics to cover in order to provide a complete index of decentralized technology and culture. I have all the tools I need to get out to your community or project to help you tell your story.
The underlying power of this project to help your project is that DiggnDeeper will become increasingly self sustaining as the project builds. In other words, you will be getting free exposure.
Lets get together and start getting the word out about these new concepts and technologies so we can build a more voluntary and peaceful society together!