Hello, there... Don't blame me (fully) but I don't really feel like writting today. I have been wanting this blog to be a compendium of alternate entries between dark existentialists afterthoughts along with biweekly demostrations of crafting.
Because as bipolar as it migth seem, that's how I live my life. Gutter and glitter.
So I'm just gonna skip the cpomplex exposition that I had planned for today, to show you my last commission.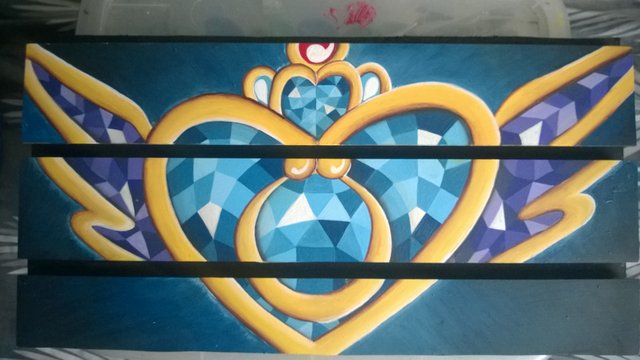 My aunt asked me to turn this piece of pannel that she uses to hang her earrings into something "cool". The problem is that she told me to paint "whatever I wanted" on it. The worst thing you could ever ask to any artist when commissioning.
Because to be honest, if I painted that same piece for myself... most likely I'd never do anything and hang with that piece of wood for years in a corner of my room... blank.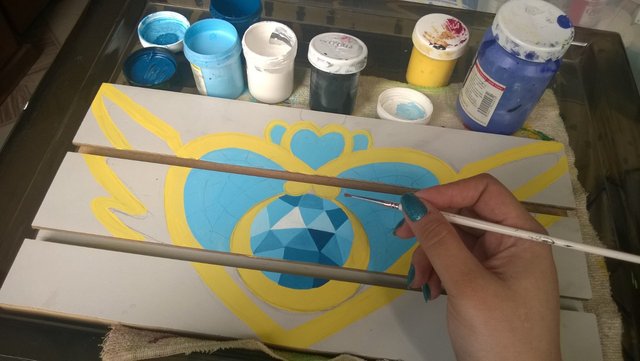 It's pretty hard to paint something for someone who doesn't know what she wants. Because you have to start fully thinking about what that person migth like. Honestly, if I'd really painted what I wanted, I'd have picked skulls, red roses or something...
So, a friendly dvise, tell your artist what you want, or at least give him an idea. But also don't be super picky or you'll be the equivalent of an a**hole.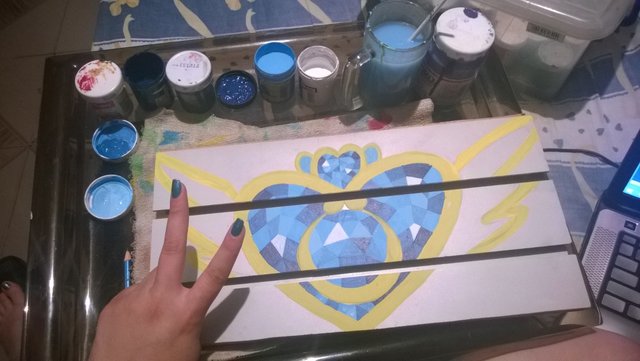 Gladly, I wanted to try something Sailor Moonish, BUT I completely know my aunt wouldn'tt like it at all because she dislike everything girly.
So I adapted one of the thransformations prismas, gave it wings and paint it with blue shades. I also wanted to paint "jewels" because I've never done it before.
It turned ok, I guess.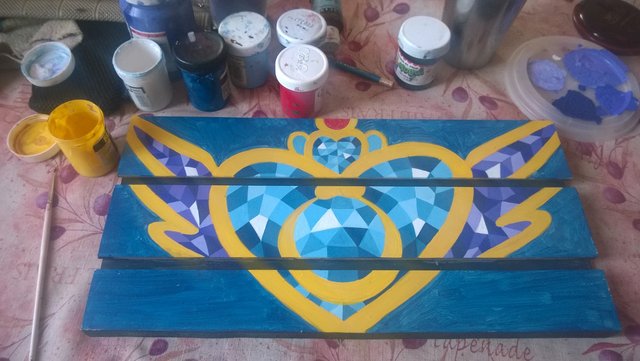 It took me like two months to complete, not because it was hard or anything, but that "do whatever you want" cling into my mind like "do it WHENEVER you want" too... so I just took my damn time and picked it up when I just felt the damned like it.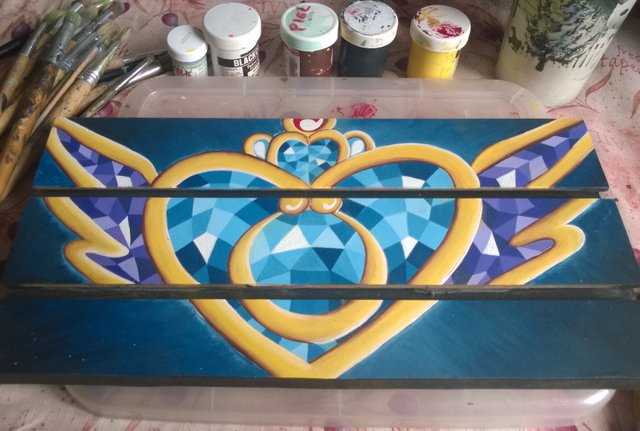 It wasn't a deliverate attempt to be a prick nor wanted to "punish her" but maybe next time she'd be more specific and I'd be more motivated. Maybe.
And to be true, I was making her a FREE favor.
How do you like it? Nailed it? No?