Diwali is a popular festival in India, however it is quite famous festival around the world. Better known as festival of lights where every home illuminated with Lights and Diyas and the sky sparkles up with many fire crackers is celebrated with utmost joy and happiness. Yesterday was day when entire Indians celebrated the festival.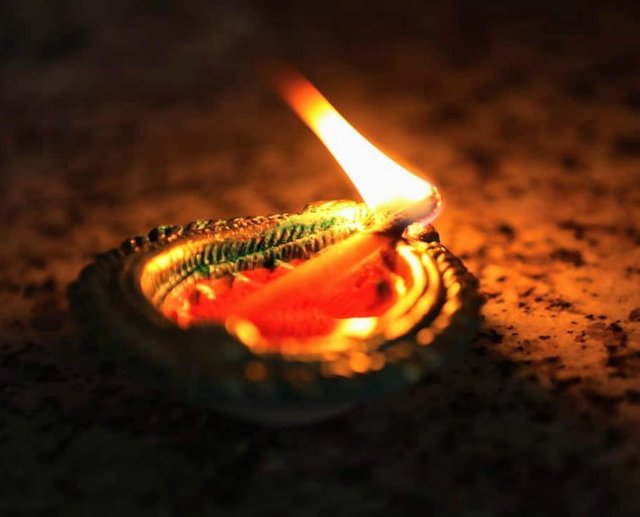 The increasing air pollution in India have restricted the use of firecracker to minimal, still people of India have not left any way to celebrate the ocassion with full enthusiasm. They have found out a way out to decorate the house with various colours and Diyas. (Diyas are basically earthen small lamp which were light up using some cooking oil) in place of Diyas people do often make use of Candles to light up the festival.
Now a days many colourful candles are available in market but I made some smart use of normal candles on a plastic plate, and decorated with water and marigold flowers.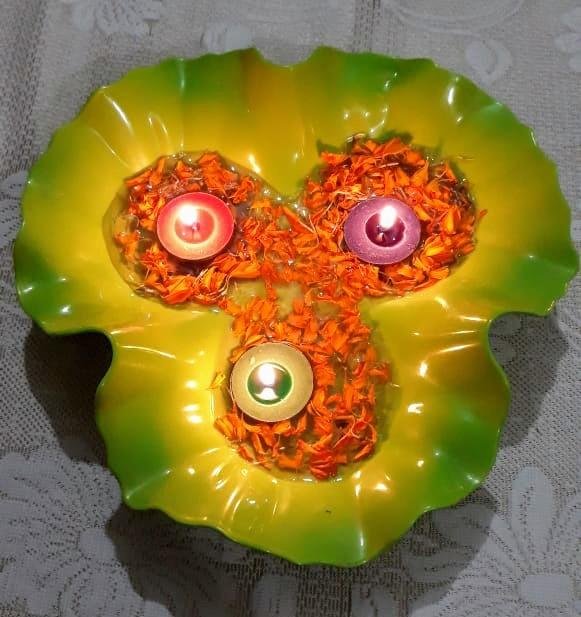 Diwali is one of the age old festival which is celebrated to mark the return of Rama (seventh incarnation of lord Visnu) from 14 years of exile. During these years he fought many wars with demons and won war with demon king Ravana.
On his return from exile to Ayodhya, people of the kingdom were very joyous and happy and celebrated the day by lighting up the entire place with Diyas and sharing sweets with each other. Many things have changed over the year, today when we celebrate the day, we often make sure to decorate our home with many ways. Even looking from terrace, the city were illuminated with led lights.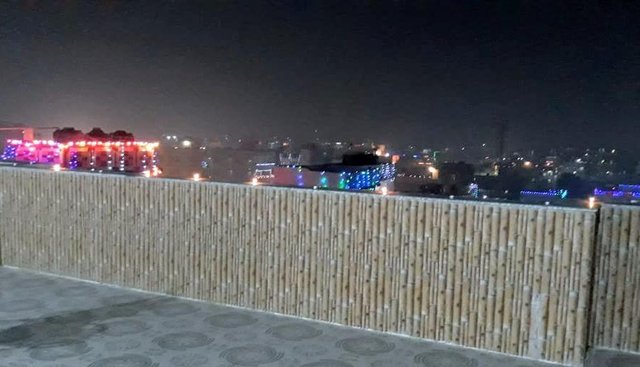 Even though it is considered to be Rama day, but surprisingly many household worship goddess Laxmi and Lord Ganesha on this day. It was belief that worshiping brings wealth and prosperity at home. This worship is nothing to do with Rama homecoming but due to some astro movement of stars.
Anyway, on this day, we get to see many arts at different home. Kids do enjoy making some hand art drawing at their door steps to welcome some hidden Power and blessing. It was good to see so many artful of hand at home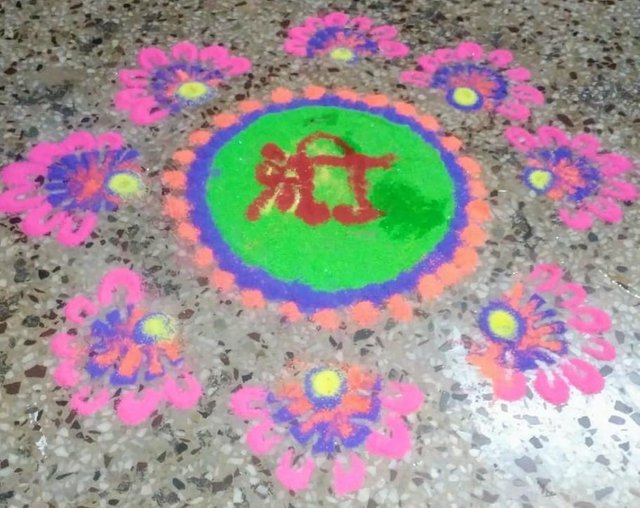 This is right in front of the entrance of home. Interestingly do not let their door mat idle and decorate them with pious heart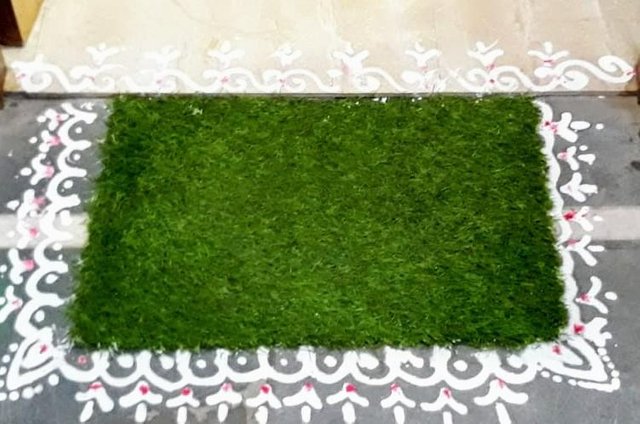 The white material is generally the paste of rice which is use to make such drawing around the door mat. But people make use of powder colours to make different drawing. Commonly known as "Rangoli"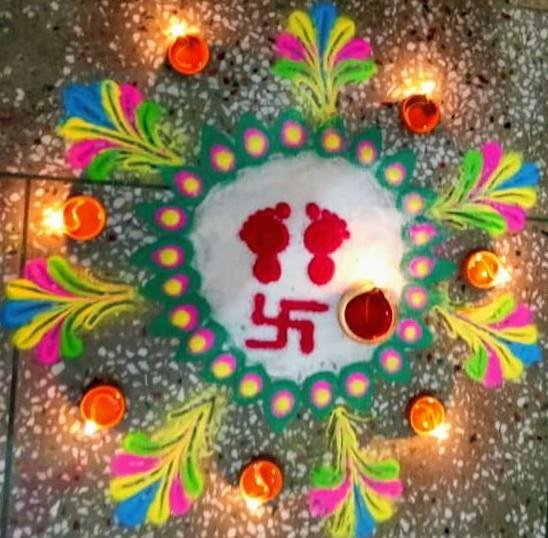 So beautifully made by kids of not over 15 years. I happen to capture them from all in my family. All were made to decorate and make the Festival of lights more artistic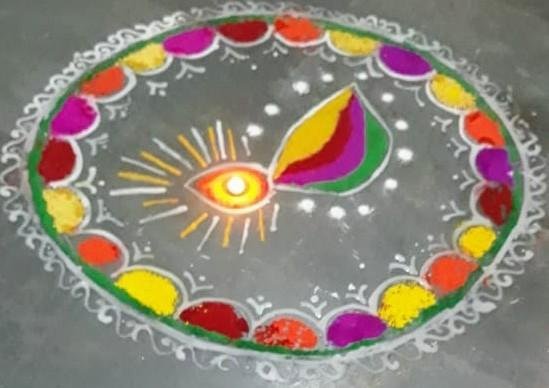 More importantly these were made when most of the family member were busy with other stuff. The kids leaving everything spend nearly an hour or two to prepare the fine arts using some powder. I myself witness one or two and found it quite difficult for people like me to even give a try. It requires lot of dedication and concentration apart from the artistic touch of the hands.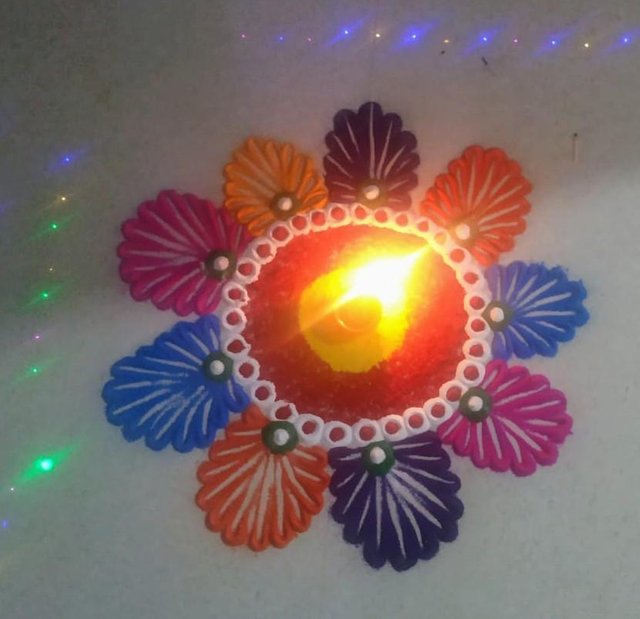 Small or big, such Rangoli can be found in colourful as well as illuminated. I mange to capture few from last night. Hope you find these worth viewing and appreciating the effort put in during the festival.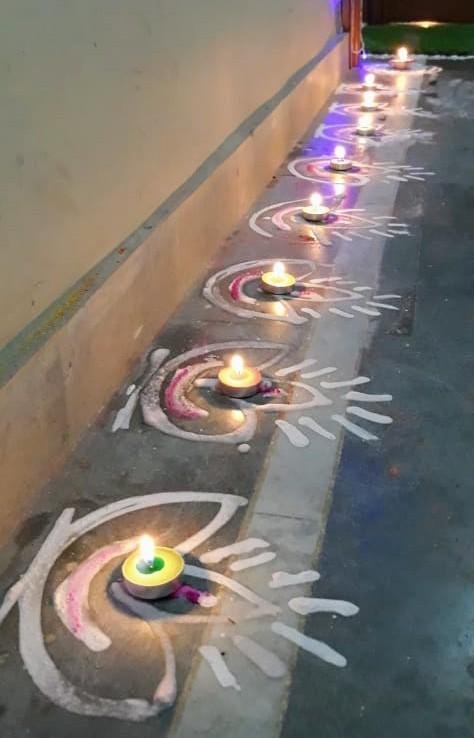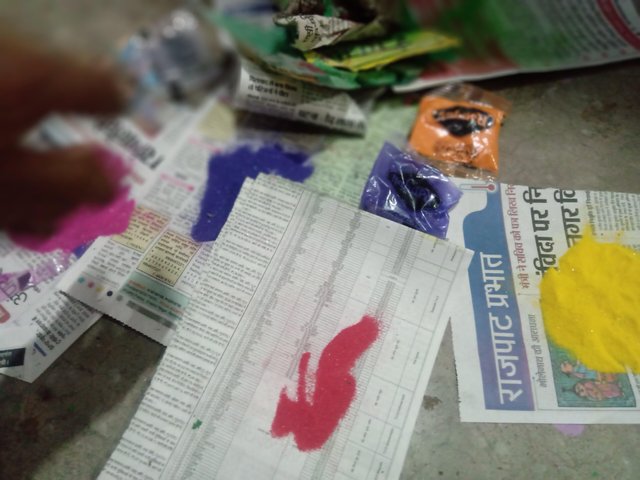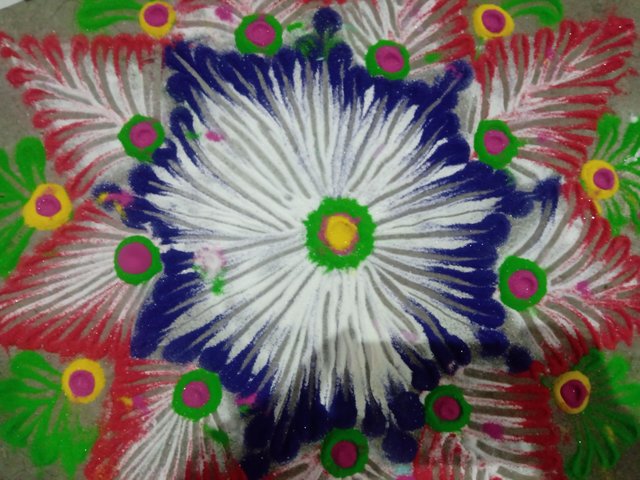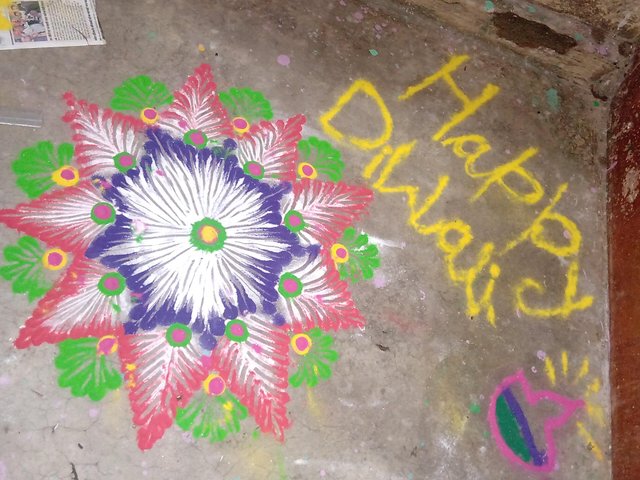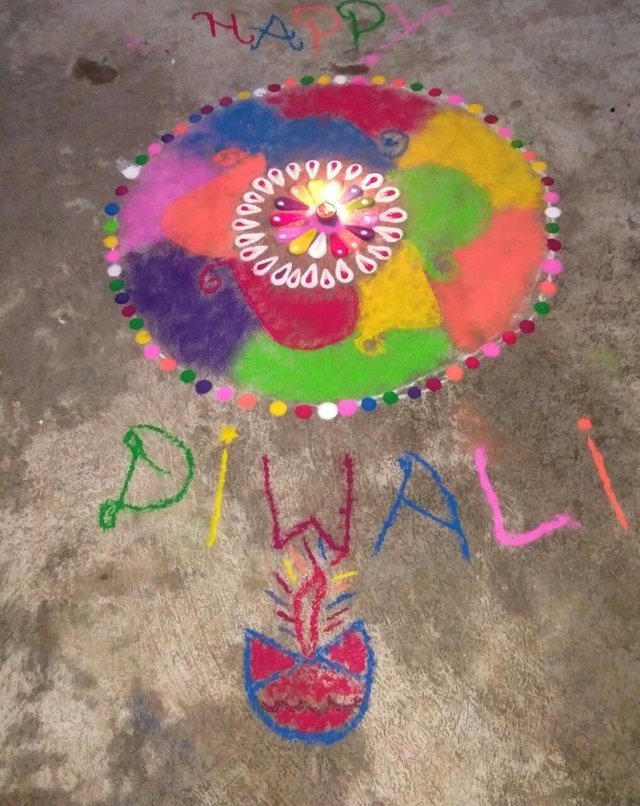 So what known to be a festival of lights is actually a time to see a variety of colourful art.
A great combination where everyone in the family make their own contribution in one way or other. Afterall it is about family and festival of India. Where everyone wants to be happy and share the happiness with each other.
Wishing You All A Happy Diwali.
Stay Calm....
Keep Steeming...Steem On !!!