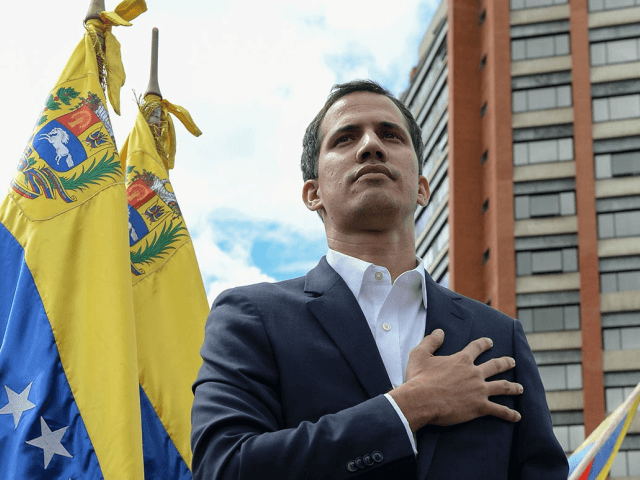 Just like the Old Boss
.......................................................................................................................................

Upon assuming the presidency, Guaidó made his priority requesting international humanitarian aid
seems reasonable. The world had been offering help.
Maduro had for years rejected, claiming that the United States and other Western powers would sneak soldiers onto aid convoys.
The New Boss has a plan other than just relying on international welfare.
The plan consists of three key elements: social renewal, economic renewal, and control of petroleum supplies.
Chavez didn't try ANYTHING like that at ALL! This is a complete reversal of earlier policies.
Isn't it?
First, the government would create 11 social programs, all part of a larger social security plan, that would help Venezuelans back on their feet.
EXCELLENT idea. It's likely to only cost a few hundred billion..pocket change. They can tax the rich at 99.999% rather than the extremely low rate they had until now only 34% Income Tax and 90% VAT. That should cover it easily.
Except that.
Venezuela's economy is arguably the world's worst, currently home to the world's highest inflation rate (1.7 million percent) and plagued by outstanding debts to rogue nations like China and Russia
Never mind that.
The economic plan would consist of government subsidies to "every family that needs them," as well as heavy investment in government education and health care.
There's no reason that won't work is there? With all that money from the news taxes it should be easy.
The petroleum plan saw Guaidó's government vow to return Petróleos de Venezuela (PDVSA), the state-run oil company, to pre-socialist production levels.
That might work...privatize it. Give it back to it's original owners.
The opposition team promised not to privatize the industry
Guess not.
but to return it to the hands of capable oil experts who can adequately find and process the crude oil
How's that worked out before?
Under dictator Hugo Chávez, PDVSA's management was largely expelled and replaced by Chávez's socialist cronies, who had minimal experience in the oil industry. Maduro continued the policy, leaving the nation with the world's largest known oil reserves forced to import oil to survive.
Easy peasy..find some competent government workers who have experience in the oil industry who will work for free. Should be easy.
When socialism doesn't work, it never has, the problem is not too MUCH Socialism but to little.
double down.