Woke up a bit late today to find a lovely art piece by local asshat @a1-shroom-spores outlining what looked like a bottle of shit...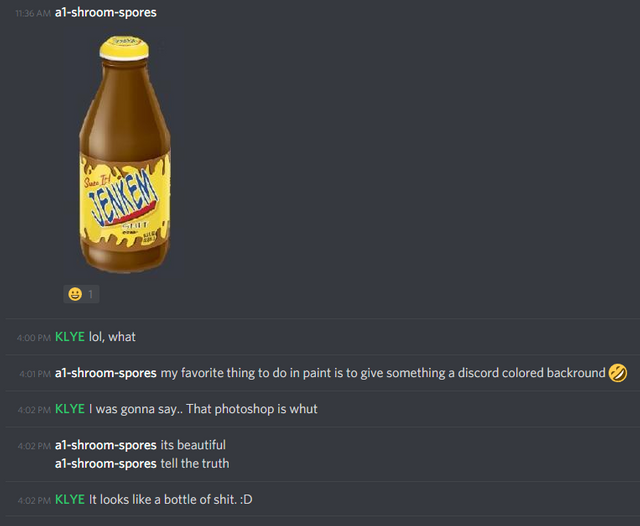 So I commented on it, as seen above.. Then an hour later or so the jackass rebuts with this gem: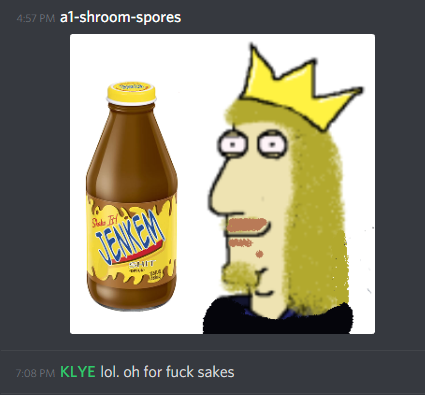 This is the bullshit I have to deal with on a daily basis from the arseholes that inhabit my discord server.. lol.

Interested in getting in on this stupidity? Click the link below to join:
The Official KLYE-TECH Discord Server

( half of the payout of this post goes to @a1-shroom-spores for his lovely sense of humour )
---

Need to get in Contact with KLYE?

Join the Official #KLYE Discord Server Today!