Particularly in Steem Economy we want to learn, discuss, share view points, share contest, share ideas, create opportunities and want to have fun. So, we all know that Discord became really an Integral part for the Steemit Economy because most of the people Hangout in different Discord Channels and this way the Steemit journey is running fluently so, there is an new Discord Channel called "VOICES OF STEEMIT" which is created by the well established Steemian @kaliju, where you can join and you can share your views and sometimes we can see some contests too, so in my opinion overall this will be included an journey of, Productive, learning, Opinionated, Guiding and Fun conversations. And we all know that, it's really important to move forward like an community in "Steem Economy" and this way we can create strong Eco-System. This is new Discord Channel so, currently the members are in single digit so we are counting and hopefully this community will grow soon.
To join "VOICES OF STEEMIT" Discord Channel, kindly follow the below link.
We all want to say something, just lack the right platform.
-Own Opinionated Thoughts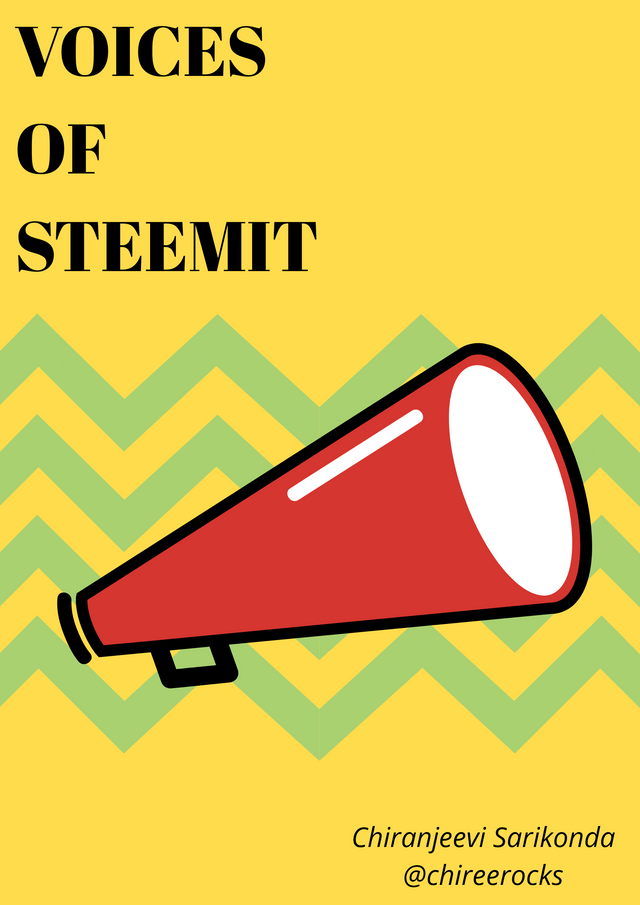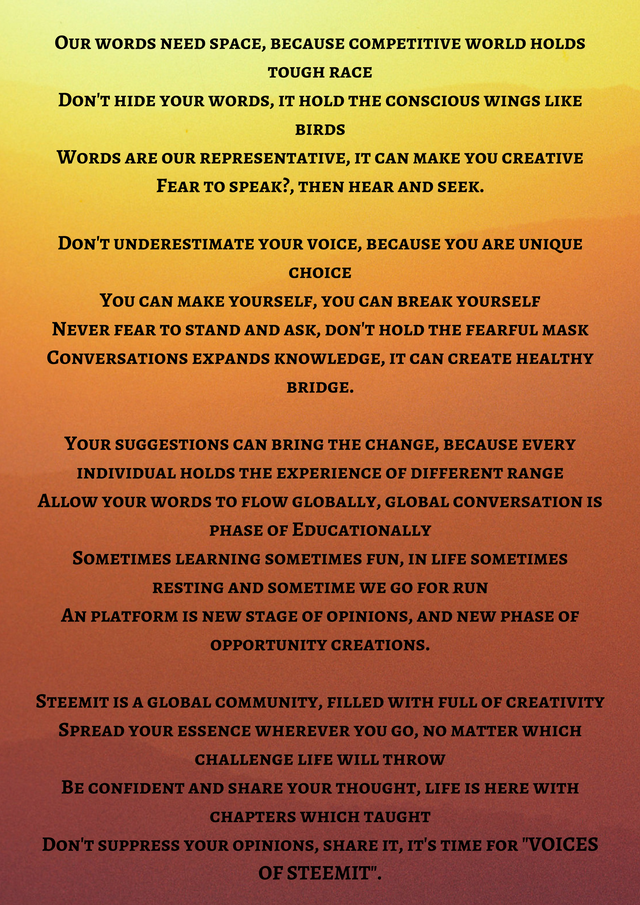 Our words need space, because competitive world holds tough race
Don't hide your words, it hold the conscious wings like birds
Words are our representative, it can make you creative
Fear to speak?, then hear and seek.
Don't underestimate your voice, because you are unique choice
You can make yourself, you can break yourself
Never fear to stand and ask, don't hold the fearful mask
Conversations expands knowledge, it can create healthy bridge.
Your suggestions can bring the change, because every individual holds the experience of different range
Allow your words to flow globally, global conversation is phase of Educationally
Sometimes learning sometimes fun, in life sometimes resting and sometime we go for run
An platform is new stage of opinions, and new phase of opportunity creations.
Steemit is a global community, filled with full of creativity
Spread your essence wherever you go, no matter which challenge life will throw
Be confident and share your thought, life is here with chapters which taught
Don't suppress your opinions, share it, it's time for "VOICES OF STEEMIT".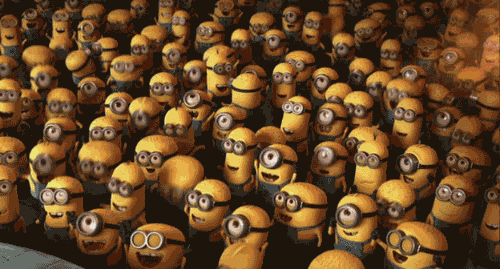 Source


CREATE YOUR OWN @REVIEWME PROFILE TO START EARNING CREDIBILITY STARS FROM THE COMMUNITY!
CREATING YOUR PROFILE IS EASY! JUST FOLLOW THE STEPS HERE ☜(ˆ▿ˆc)

Discord Channel Links:
ASK ME CRYPTO: https://discord.gg/B348MGa
QURATOR: https://discord.gg/CGK7hTY
STEEMGIGS: https://discord.gg/vYjcVqX
VOICES OF STEEMIT: https://discord.gg/UBZGJGp

@kaliju, Thank you so much for inviting me.
"This is my original work."
Stay Blessed.
Spread love and spread kindness.
Thanks and regards,
Chiranjeevi Sarikonda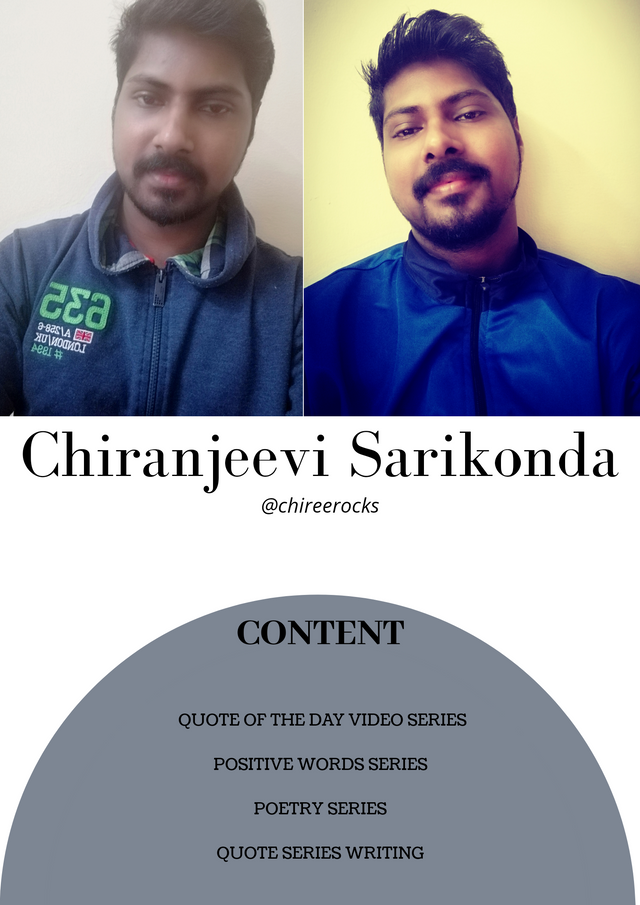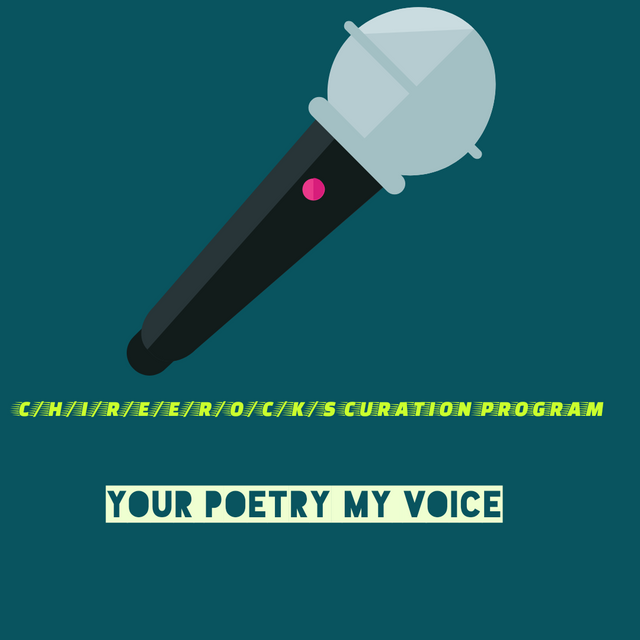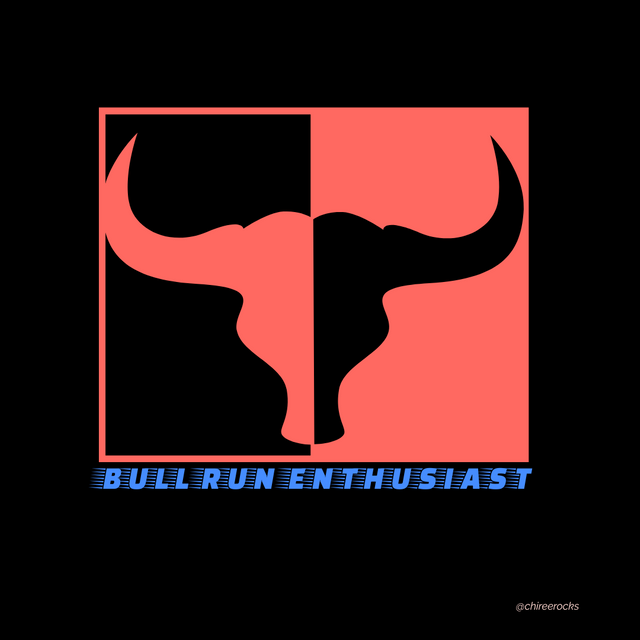 (If you want this logo, let me know in the comment section.)