#Dirtisgood The 3rd SteemGigs Discord Talk Show
DIG (dirt is good). Dirt is not good can stop you from digging. Dig times dig times dig times = Diggist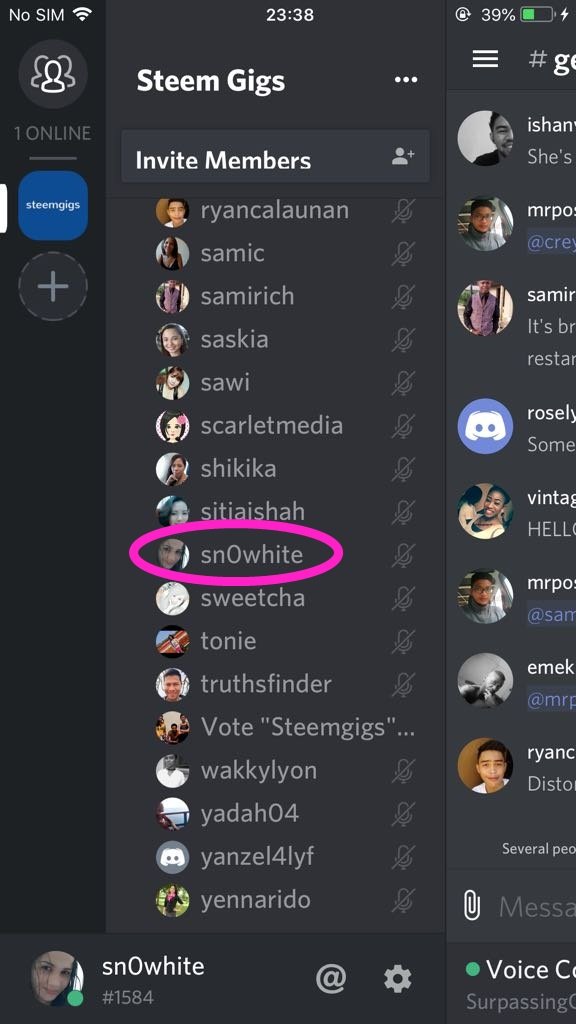 I ate my dinner a bit early last night because I was excited for the 3rd SteemGigs Discord Talk Show. I want to be present just like in the first two shows.
Unfortunately, my excitement turned into disappointment because we had multiple power interruptions. I was constantly looking at my phone to check the time, it's already 10 o'clock but there's no power yet. I was anxious when its 5 minutes to go before the show starts and we still got no power.
I assumed the talk show had already started at 10:30 pm. What a bummer. But, I was still hoping that I can still join the show even if I'm late, not sure how late though. Blame in to our power supplier, they are popularly known because of brownouts. Hehe.
Finally, a quarter before 11, our light switched on! I immediately got my find phone and waited for the internet connection. I login with Discord and I heard @surpassinggoogle speaking. He was discussing about 'curation.' According to him, it is important to resteem posts that interest us, that way we can help others to be curated.
Due to an internet connection problem, Sir Terry was gone for awhile. When he returned, we found out that something funny happens, because he thought he was still ON AIR in the Talk Show and he kept talking and talking without knowing no one is hearing him. Hehe.
The excitement continues when @surpassinggoogle throw a small contest, the winners won SP's. I'm happy that I had participated in last night's talk show as well.
I was able to stay the whole show, it ended at around 12 am. After that, we had a quick power interruption again. I reconnected in the Discord and I can't remember what happened after about an hour or so because I fell asleep. That's how my night ended.
Shout out to Sir @maverickinvictus for hosting the show. Thank you again Sir Terry for another successful SteemGigs Discord Talk Show!

---
Let's show our support to Sir @surpassinggoogle for his generous heart by voting him as a witness. Visit > https://steemit.com/~witnesses type "steemgigs" at the first search box.
Visit again https://steemit.com/~witnesses
and type " surpassinggoogle" in the second box as a proxy


Thank you @saskia for this wonderful banner.