Jackson Hole
Established in 1972 and home of the 7 oz. burger...
---
That should have been the key right there. 7 oz. burger. That was the instant moment of regret. However, we'll get to that soon.
The other night myself, @paolajane and her cousin drove to a little spot known as Jackson Hole. It's a diner, and right off the bat you can feel the antiquated history it holds.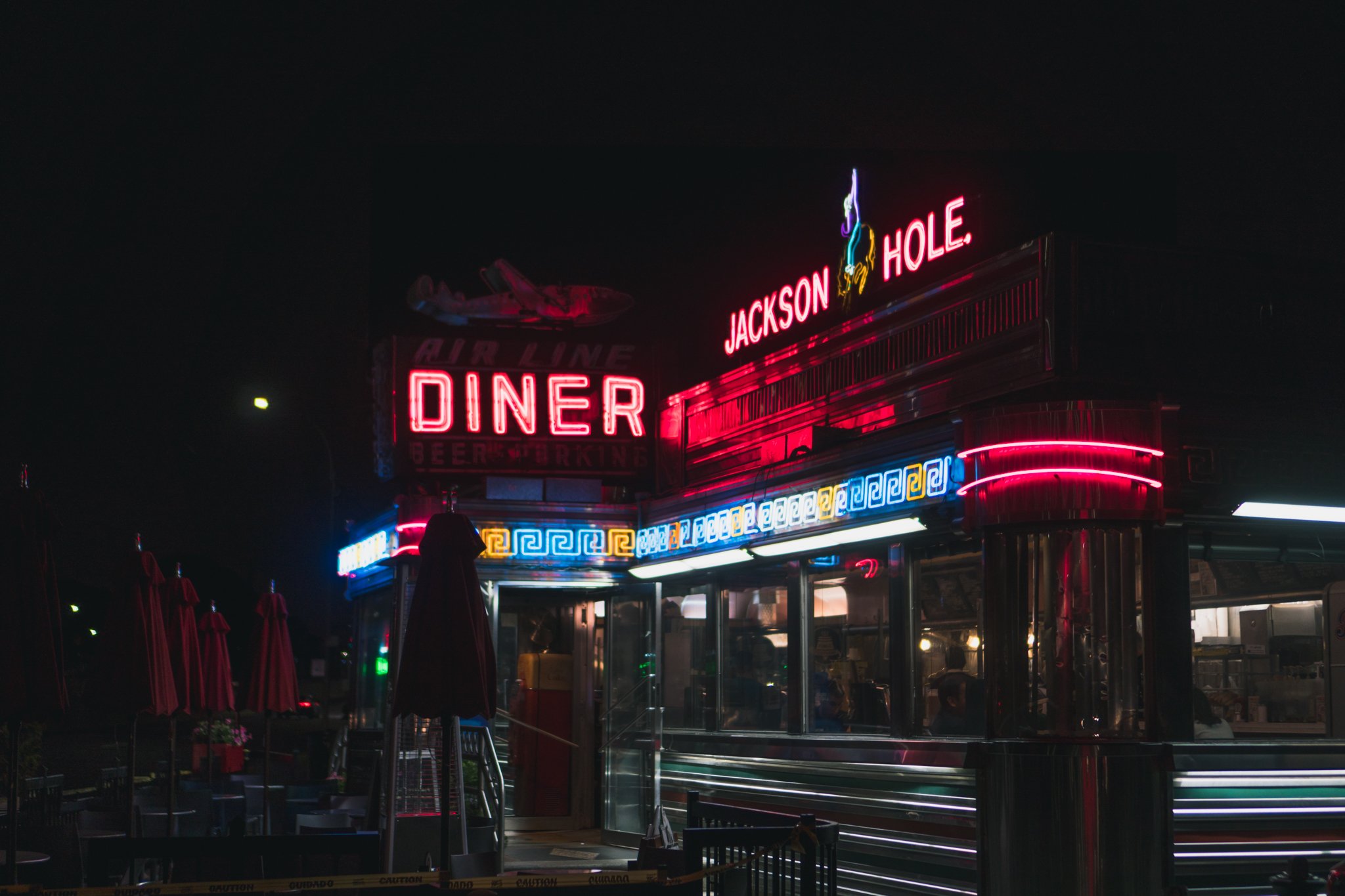 It's exterior is lined with neon signage and chrome. It's just enough to give you that good ol' diner feel. At first glance it appears really small, however there's two sides to this diner. There's a front (where we sat) and a back (where we did not visit). Did I say this place is old? So it doesn't exactly feel like the cleanest place around but it's okay, the history it holds makes everything okay.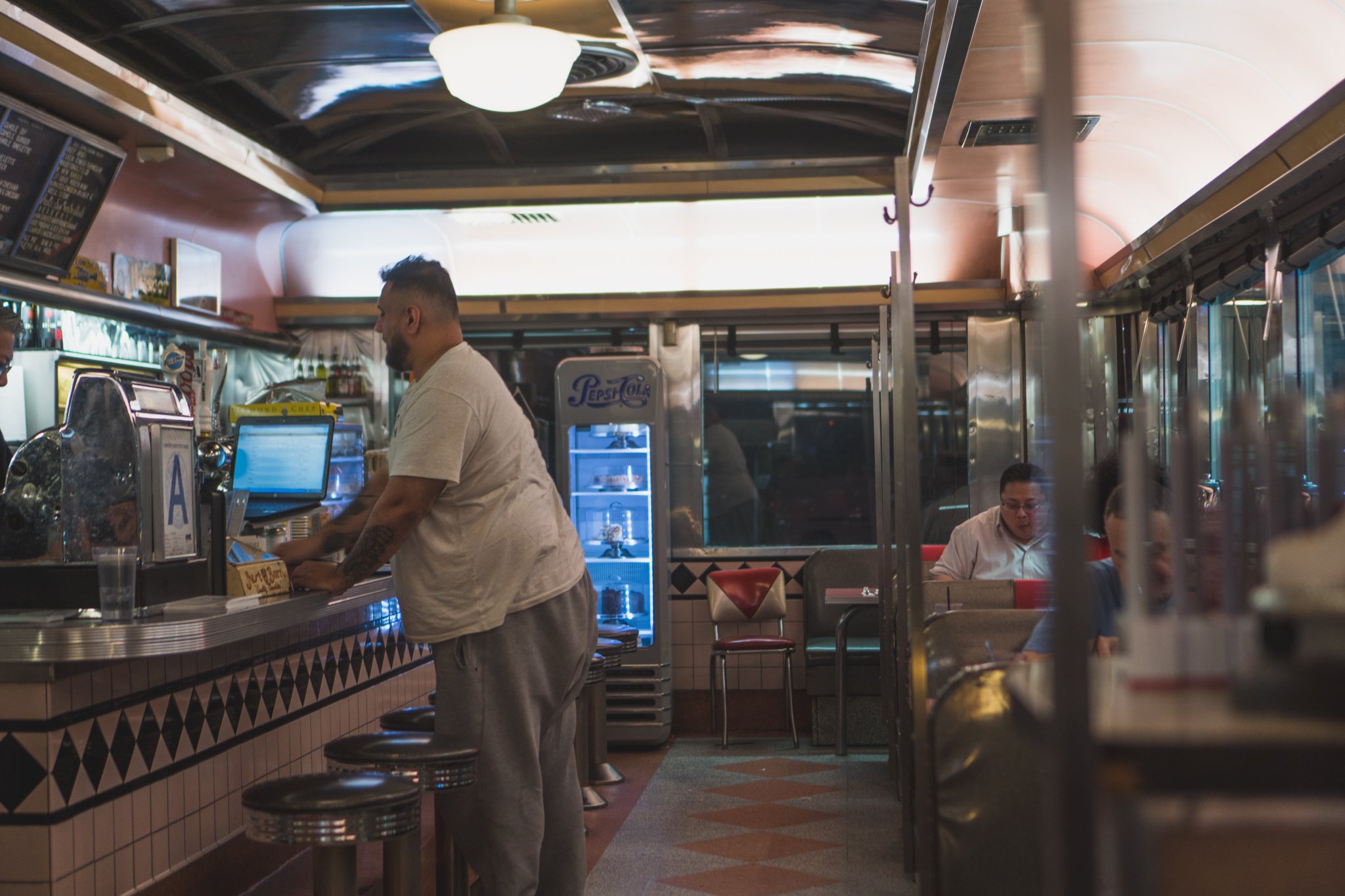 I always tell myself that I wish I had grown up in this era. That's a lie. I really would miss the technology. However, I do wish I could go back in time and spend as much time as my heart desires in this era. I love it. The design, the fashion, the music. It all has such a classy yet rebellious vibe to it. There are booths and there's a bar lined with barstools. There's antiquated machinery everywhere. A broken old coke machine, a broken old cash register. There's even a table jukebox!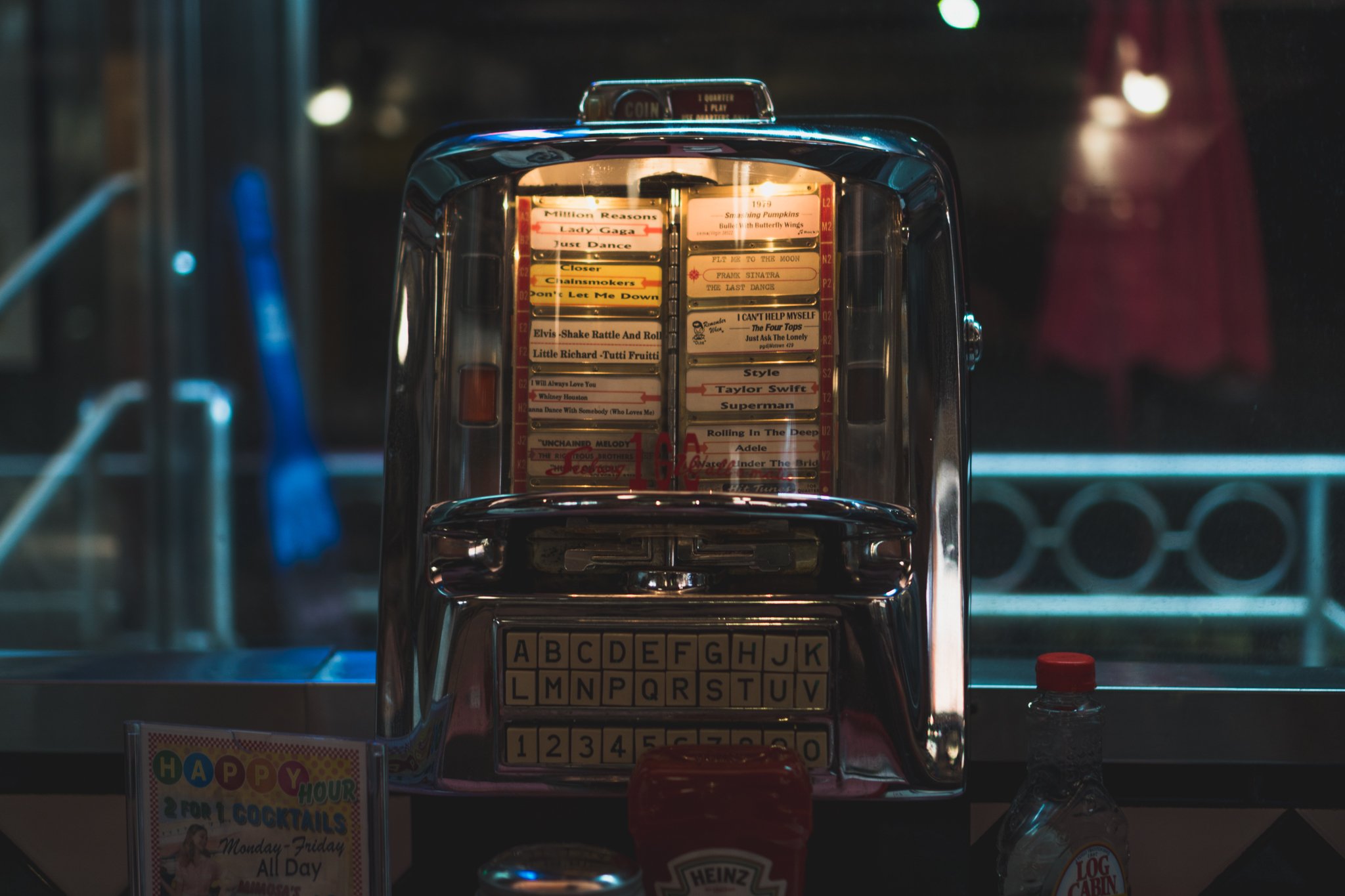 I really wish I had taken more pictures of the small details. However, enjoy the back side of Betty Boop 😂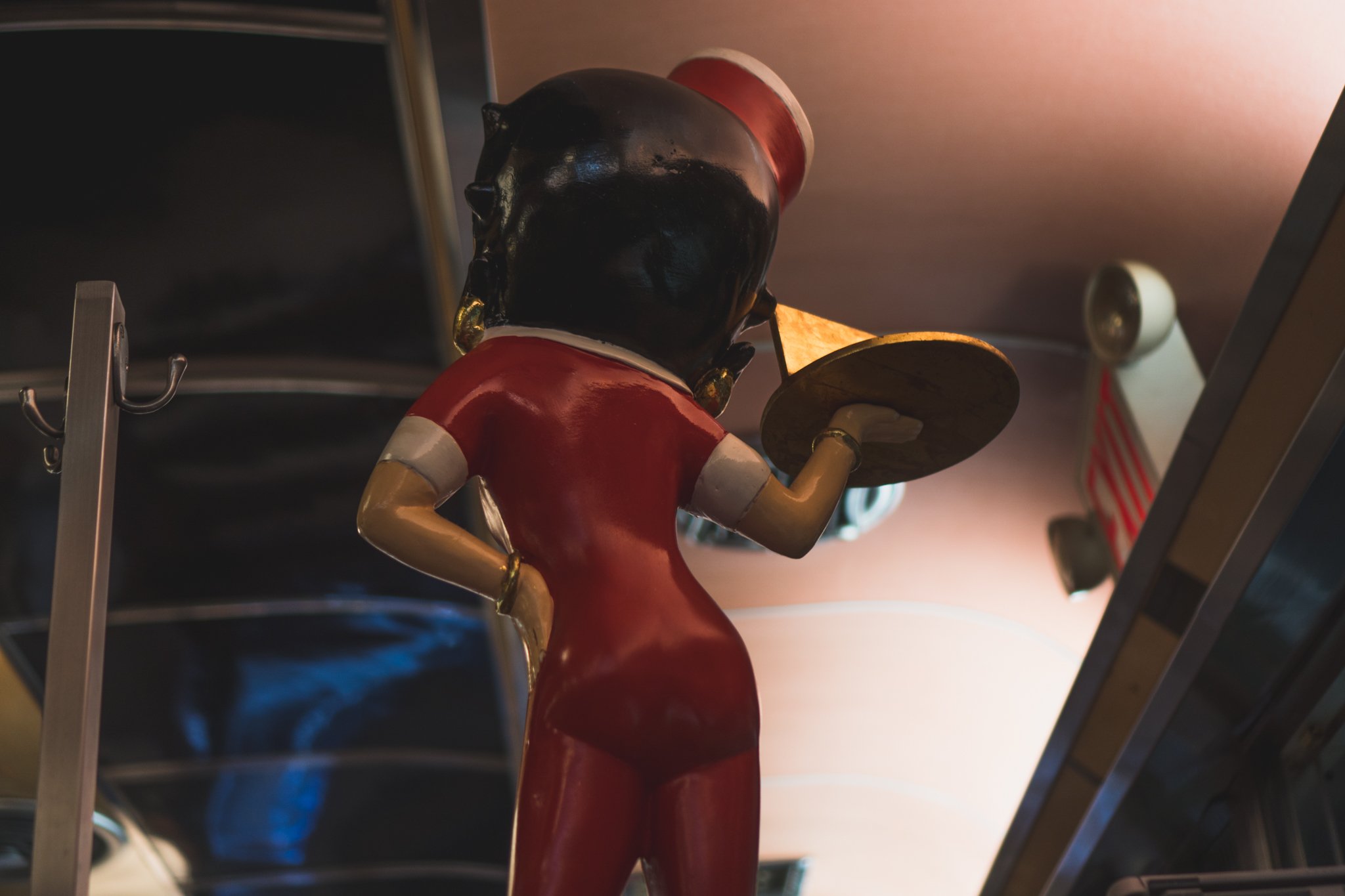 The menu on the wall is not what they serve, at least from what I can tell. I believe the menu on the wall was just left there as part of it's history. They hand you a fold out menu full of breakfast, burgers, milkshakes and alcohol for the ones that just need to take the edge off of that long day at work and reminisce of their time as a child.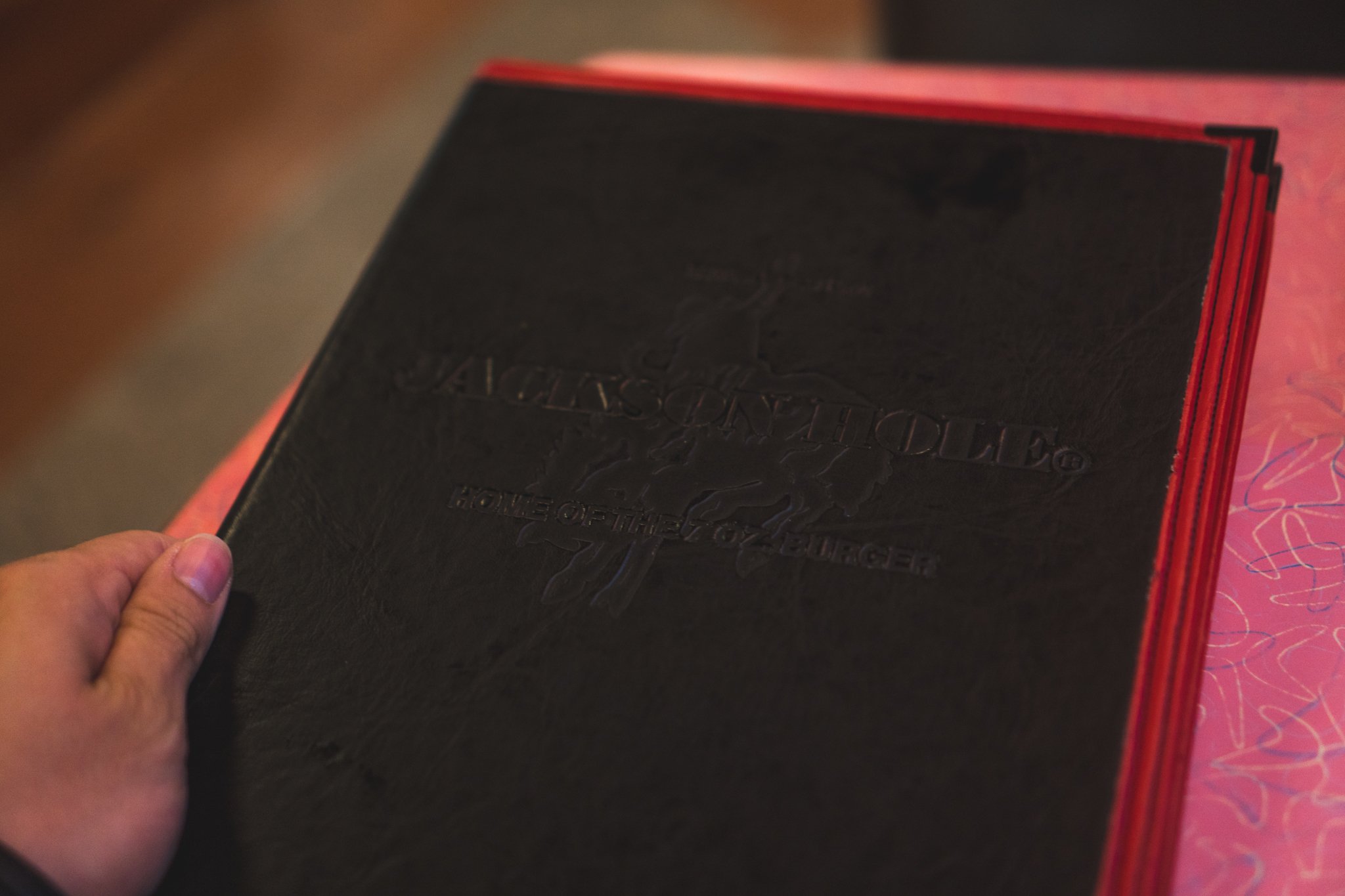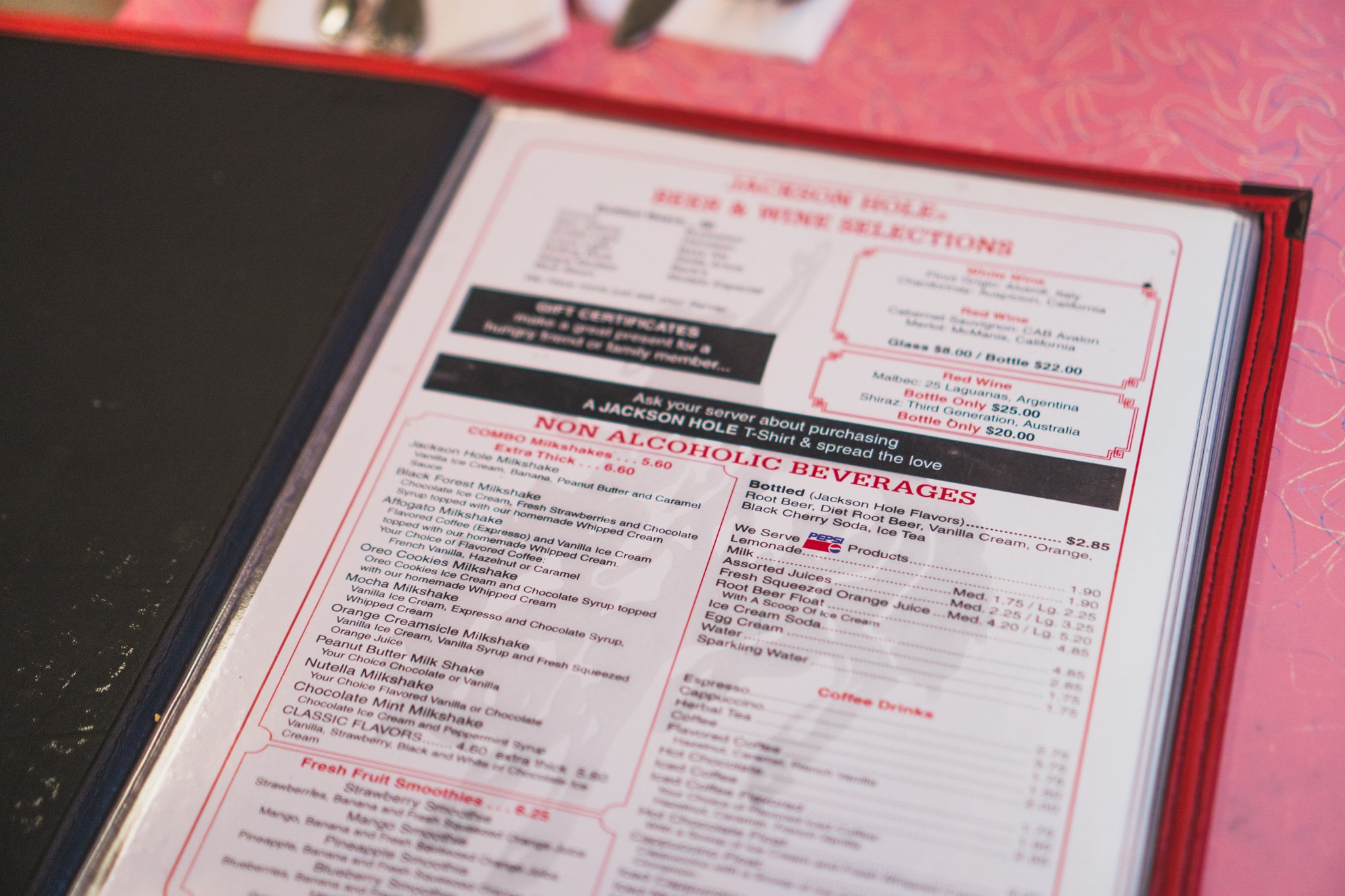 They bring you some thick dill pickles to munch on while you are determining what you want to eat.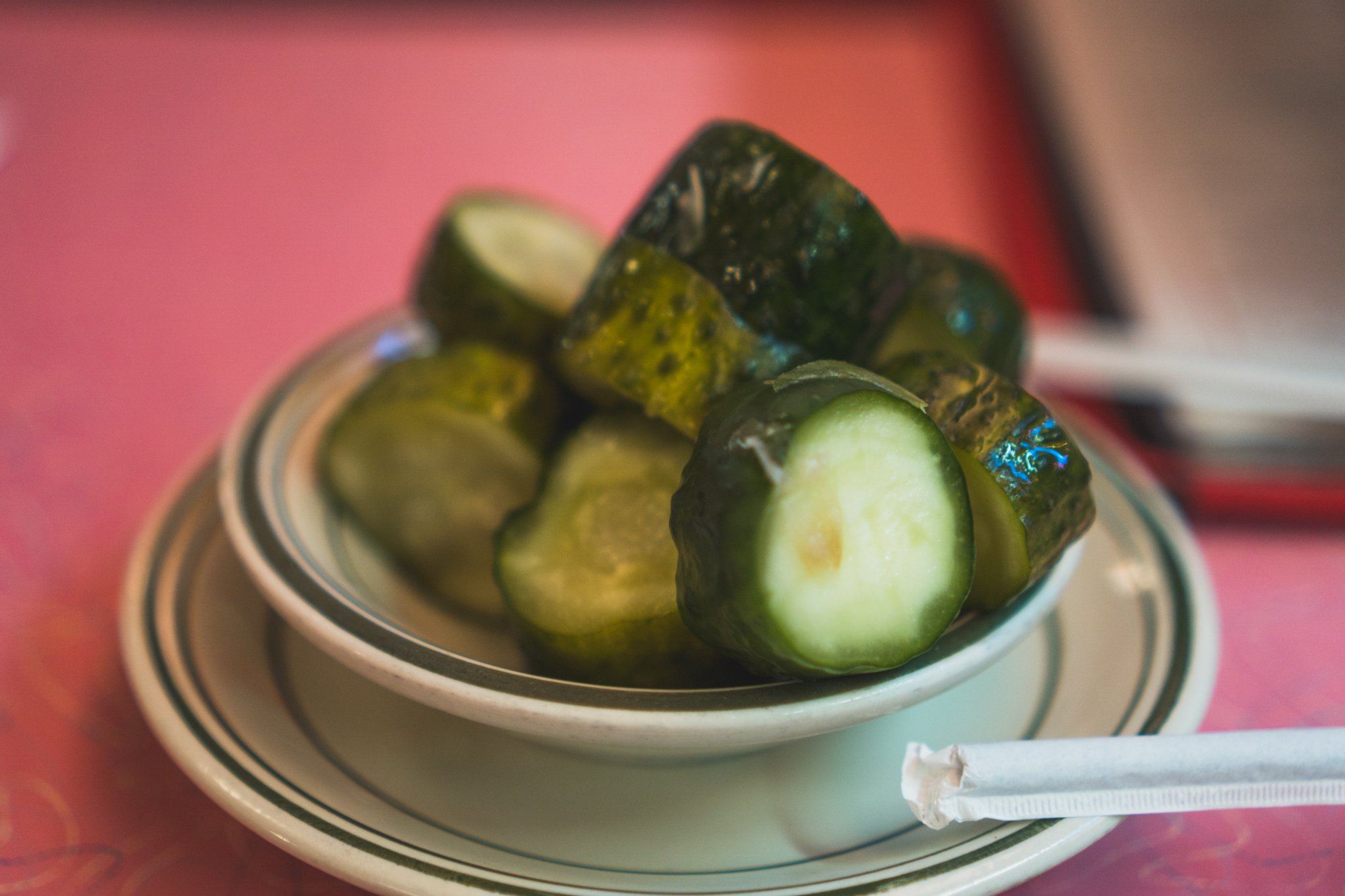 I ordered a vanilla milkshake which arrived before my burger. It was gone in about 5 seconds.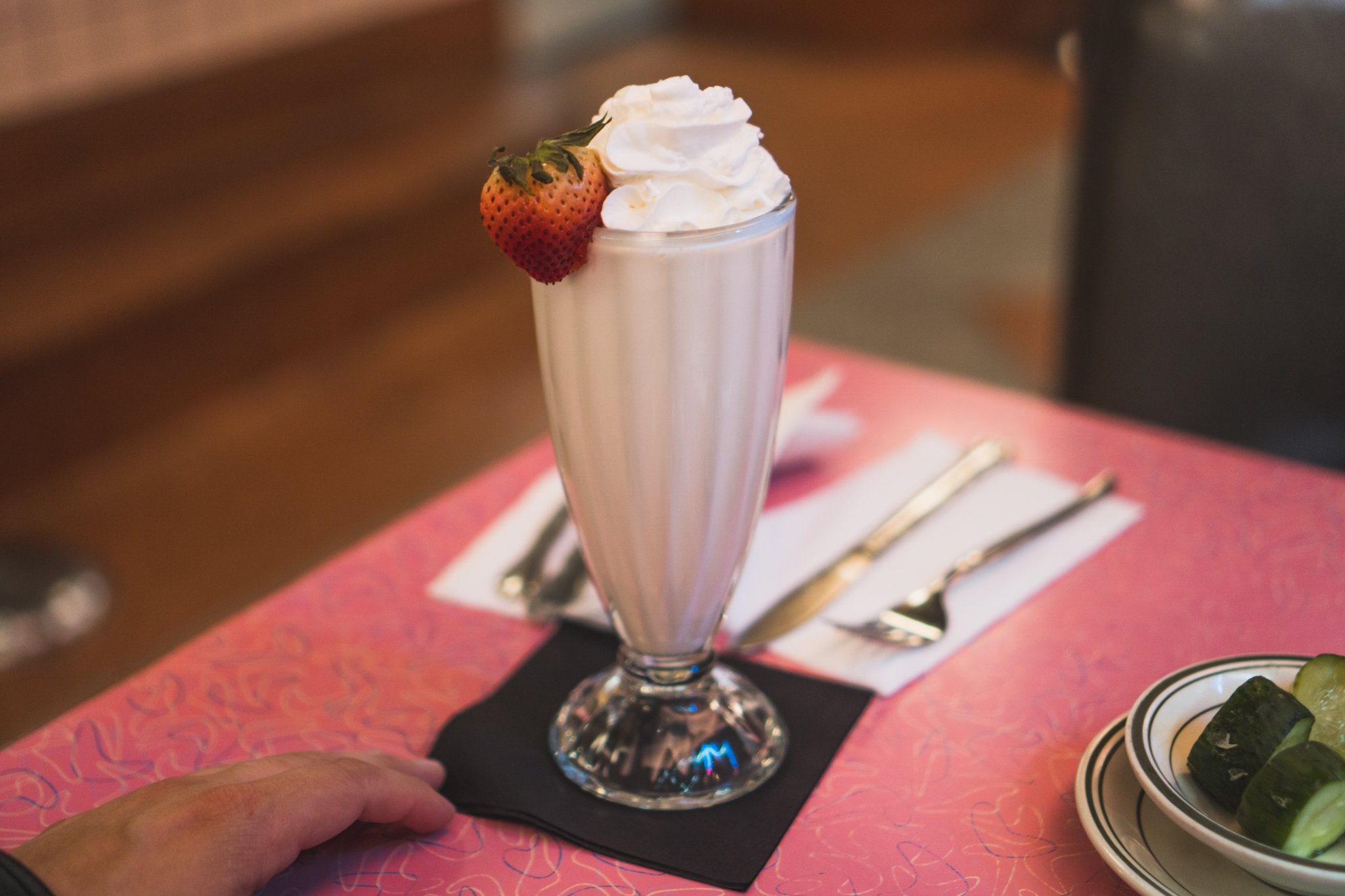 I also ordered the New York burger which came with American cheese, lettuce, tomato, and mayonnaise. I swapped the cheese for cheddar and added bacon. I didn't however really think hard about the term 7 ounces. That was a mistake.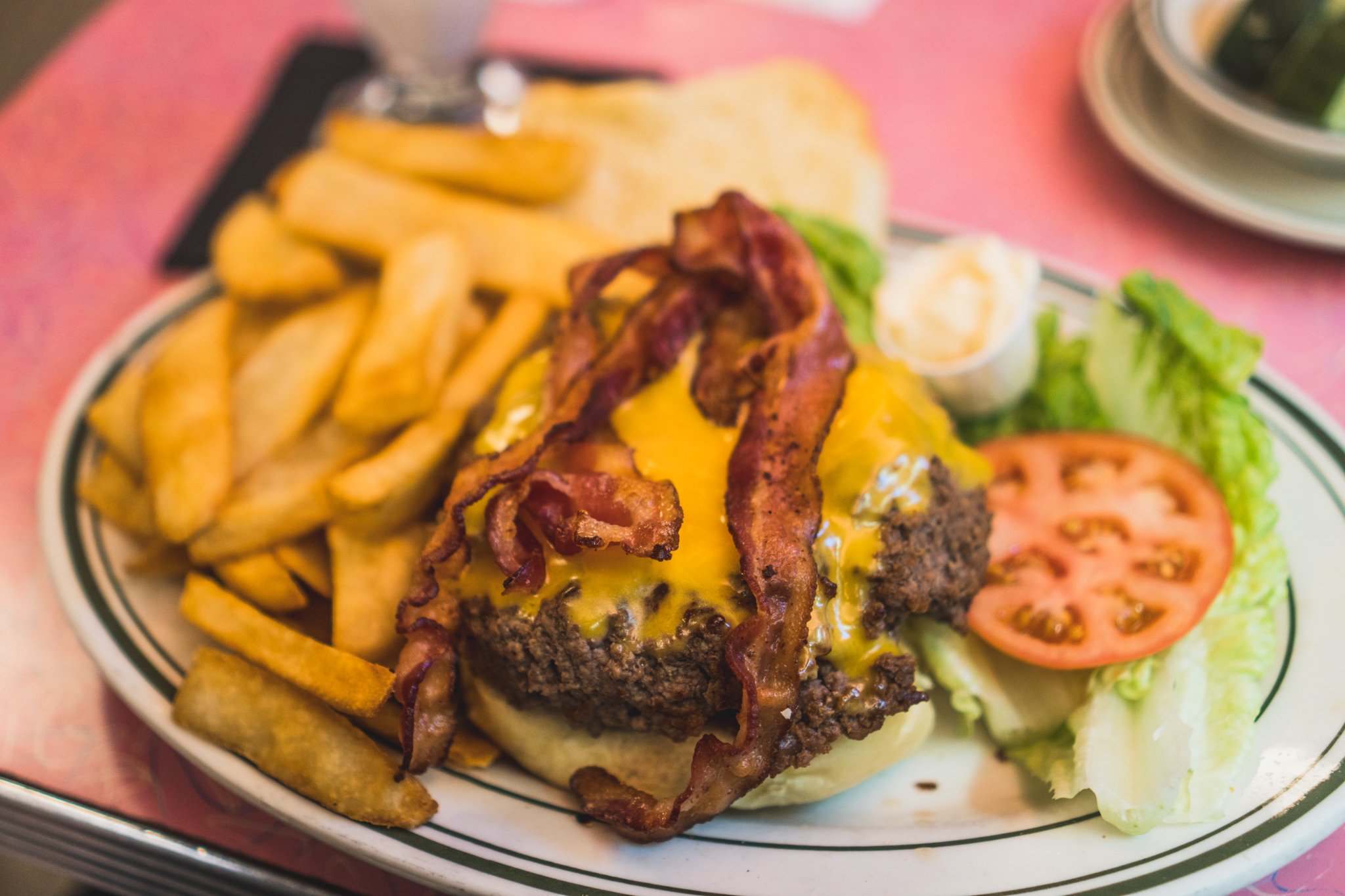 Wait... Did you see the size of that beef patty? Here, have another look.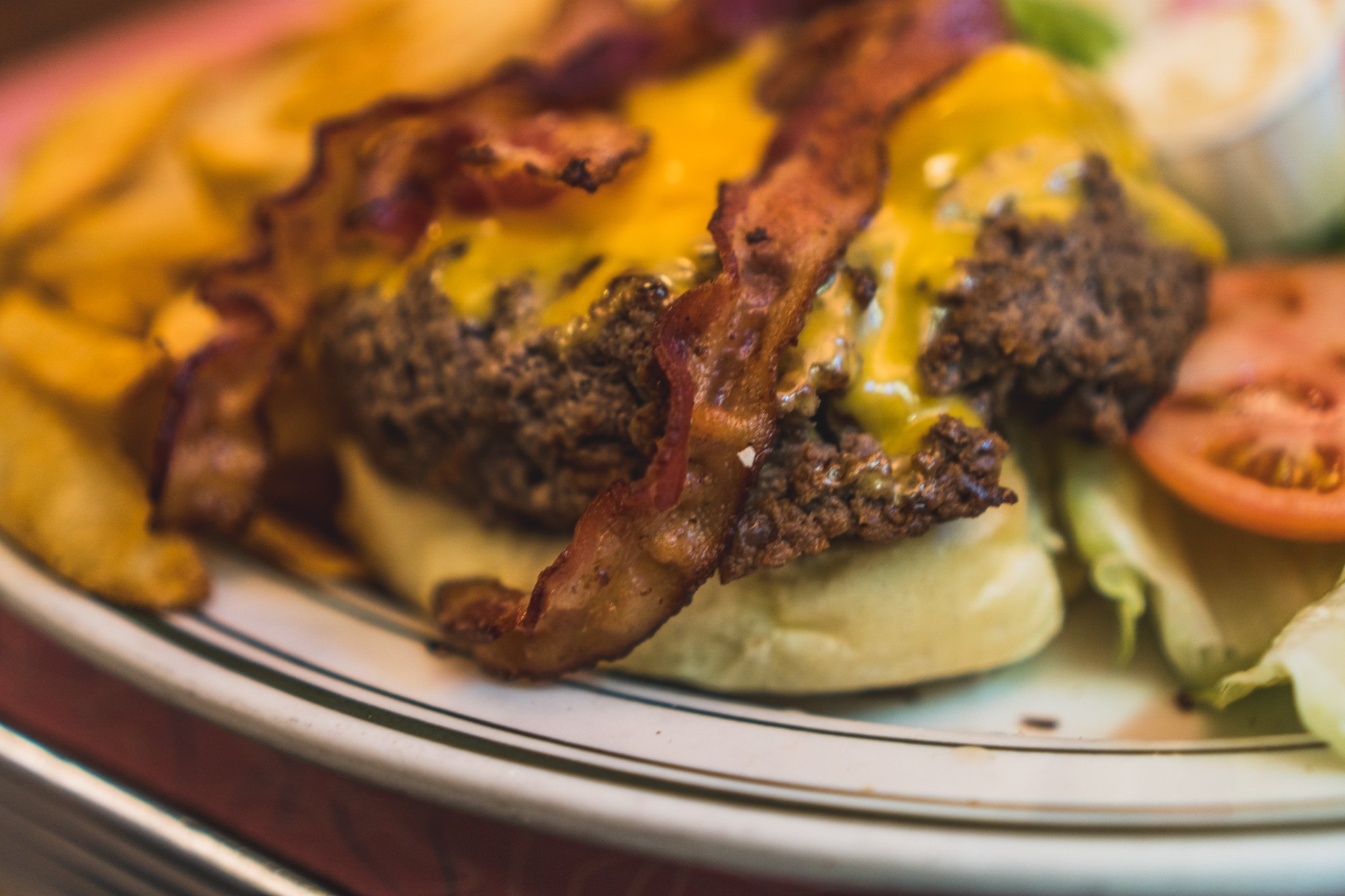 I really don't think the picture portrays it enough. Needless to say, the beef was way too overpowering and I left feeling sick to my stomach. The steak fries were delicious though! I would definitely come back to this place, although i'd try ordering a smaller burger or something entirely different. It was a great time, and it was nice to take a ride through history.
I hope you guys enjoyed it as much as I did! If you're ever in the area, give it a visit. It's located in Astoria - Queens, New York.
---
Follow me on Youtube
Follow me on Instagram
Follow me on steemit
Follow me on Twitter