As I recently covered, the Digitex Futures Exchange is due to go live soon and is a blockchain based futures exchange that doesn't hold trader's money and has no fees! This is a world's first and the token value has surpassed expectations already.
Currently, Digitex are trading on Mercatox only, but according to their CEO, Adam Todd, they will be being listed on a much higher profile exchange soon. The market cap has lept up very significantly in the last few days and has left their token in the top 100 on CoinMarketCap.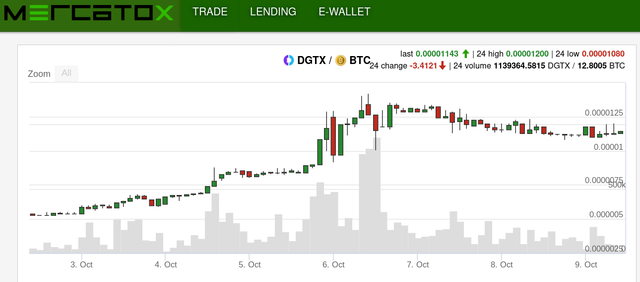 To recap, Digitex Futures Exchange requires users to use their own Digitex tokens when trading on the Digitex platform in order to take advantage of the unique features and no-fee system. Therefore, the 150,000+ people already waiting to gain access to the platform will surely drive up the value of the tokens significantly after the system's launch! The world's first public demo of the platform is due to take place at the start of November at the Malta Blockchain Summit, so we'll probably start to see the token jump up after that date.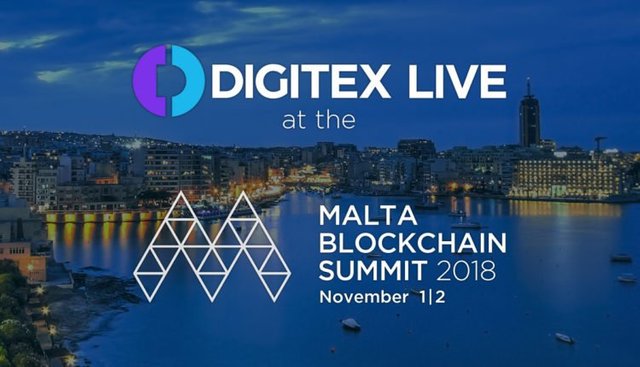 Adam Todd gave a video update recently on the state of their progress and most commenters like his relaxed style and feel him to be a genuine guy -
This is one to watch over the coming weeks IMO - there really isn't any competition for this project that I know of and it is coming on strong! For more info you can see my previous post or read the whitepaper for Digitex.
Airdrop Contest Continues!
---
Digitex are also offering a large airdrop contest. All you need to do is sign up to their waiting list and then share your own referral link online to get as many others as possible to do the same. Those with the most referrals at the end will receive the airdrop of tokens.
---
---
More info on Digitex can also be found via their online and social media channels:
- Website: http://www.digitexfutures.com
- Twitter: @digitexfutures
- Facebook: @digitexfutures
-Telegram https://t.me/digitexfutureschat
- Reddit https://www.reddit.com/r/DigitexFutures/


NOTE: I am not a financial adviser! This is not professional financial advise.. I am passing on an interesting project for those who may want to do their own further research!


Wishing you well,
Ura Soul