Why Digital Gold isn't like any other stablecoins in the crypto universe?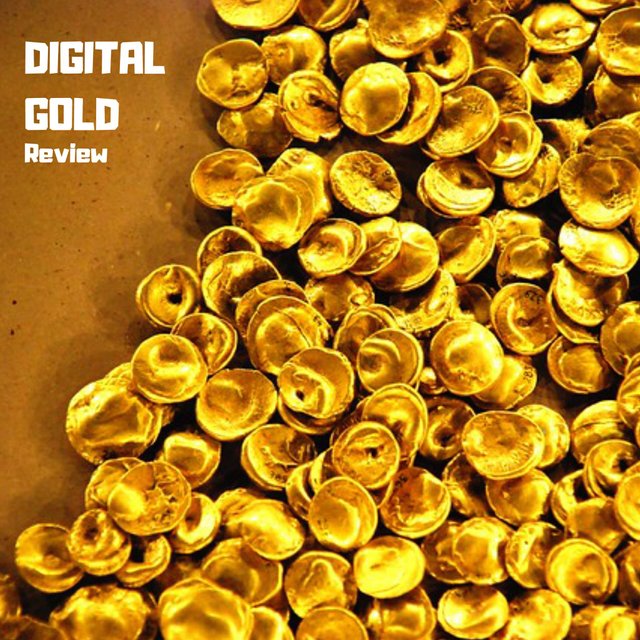 For most of you who are familiar of stablecoins such as Tether (USDT), USD Coin (USDC) or TrueUSD (TUSD). However, the most popular one is no other than USDT. Here in the Philippines, not only some people are dealing over-the-counter (OTC) transactions, but USDT as well. 
However, the problem remains for some existing stablecoins in the world of cryptocurrency.
As of now, Tether (USDT) and TrueUSD (TUSD) are fiat-collaterized and DAI relies on being crypto-collaterized. There are some out there who are regulated, but not supported by fiat or crypto. And of course, Tether do have some "reputation" issues back then when they choose to "print money" for #Bitcoin to increase its price last 2017 instead of keeping their promise in not adding anymore supply to their token.
What if there is a liquid stablecoin that was backed by real gold? Is it something worth for you to check it out?
Right now, there is a project that the stablecoin is actually backed by real physical gold. I can say that it is going to be the next big thing in the world of stablecoins. In my blog post for today, I would like to share why Digital Gold is not like any other existing crypto stablecoins out there in the market. 
Feel free to watch their video here and see how Digital Gold works:
Here are the reasons why I'm highly impressed with Digital Gold stablecoin.
1 - Digital Gold is backed by physical gold
I deeply respect other stablecoins such as USDT, TrueUSD, USDC and the others with their awesome and stable features. However, Digital Gold isn't something similar like the other ones existed in the cryptospace. You know why? It's backed by real physical gold, which assures liquidity and stability of the asset. 
2 - Digital Gold has a state-of-the-art online marketplace and supported by cryptocurrency exchanges where you can buy or sell gold instantly
The good thing about Digital Gold is that there's no need for you to wait any longer in buying or selling your gold. You know why? It is because in their online marketplace, you can immediately buy or sell gold without waiting any further. 

As you can see in the image above, this is the current conversion rate of BTC and gold. You can either buy and sell gold with Bitcoin or Ethereum. 
On top of that, cryptocurrency exchanges such as Livecoin and Cryptex allows you to buy and sell gold without any restrictions or limits at all. For me, I honestly think that this is a very convenient way in buying or selling physical gold once and for all. 
3 - Digital Gold has no transfer fees and low service costs
I know that it was very frustrating for us to encounter high transfer fees and service costs from time to time, especially in buying or selling gold. If you store gold at your local bank, the service cost is too high. I don't know if any of you can relate to this kind of problem. 
This token has solved the issues that we are experiencing in fees and service costs. If we are going to initiate transactions from one person to the other, Digital Gold has no transfer fees. On top of that, since this stablecoin is backed by physical gold and runs in the Ethereum blockchain, low service costs are expected. You know why? The blockchain itself saved us a lot of money from high transfer fees and service costs in various areas and industries, especially this stablecoin. 
4 - Digital Gold assures security and privacy of your stablecoin
If you are concerned about security and privacy, worry no more. This stablecoin alone assures you security because it uses the decentralized blockchain technology that would not limit or block your account for good. On top of that, it is impossible to reverse transfers once its initiated. 
On top of that, it also assures your privacy as the GOLD owner. There are some concerns that some people or entity would know that you owned gold. With the revolutionized and disruptive blockchain technology, Digital Gold has the capability to make you a private owner of that stablecoin. There is no need for you to disclose your true identity when purchasing GOLD in the platform. 
To be honest, this is one of the reasons why I am highly impressed with Digital Gold.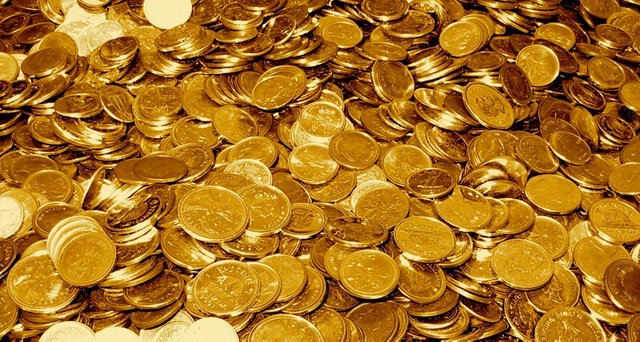 My conclusion about Digital Gold
As much as I liked other stablecoins such as USDT, TUSD, USDC, etc., I can find that this one has great potential to become one of most promising stablecoins that will ever exist in the Philippine market. You know why? It's backed by real gold! The team behind this project are doing great work in making this one-of-a-kind real asset-backed stablecoin. For me, their mission and vision are clear when it comes for this stablecoin to be massively adopted and used by crypto traders, investors and enthusiasts. 
Also, the roadmap is also crystal clear! All I can say is that they're on the right track to make Digital Gold as one of the most highly-used stablecoins in the world of cryptocurrencies. 
Thank you so much for taking your time in reading my blog post about Digital Gold! Now you know that they're not just like any other stablecoins on the planet, I suggest you should take your time in trying them out. If you honestly think that this blog post of mine has helped you in any way, just do not hesitate or think twice in sharing this to your crypto friends out there!
For more information about Digital Gold, you can always check out their official website by clicking right here. However, if you are a fan of deep checking their overall plans, I highly suggest that you should read their official whitepaper right here. 
And one more thing cryptomaniacs! To stay updated about my latest blog post, just follow me here on Steemit! Not only that, you can also follow my official social media channels such as Youtube, Facebook, Twitter, LinkedIn and Telegram!
My Bitcointalk profile link: https://bitcointalk.org/index.php?action=profile;u=254229