Success Secrets for Digital Marketing Agencies by Garrett Atkins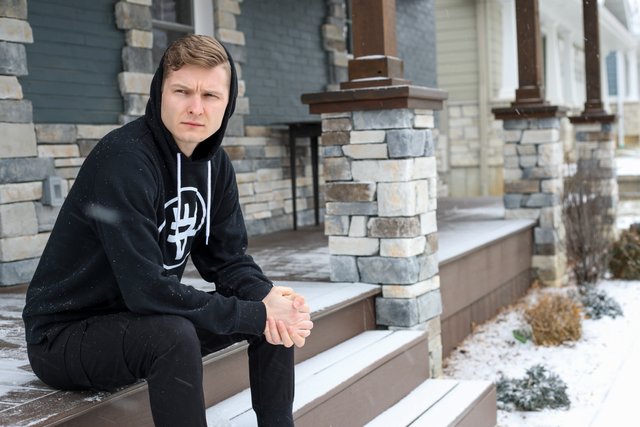 The entrepreneur is the pioneer of VIE Media. Garrett Atkins's company specializes in offering digital marketing services and serves both startups and large corporations in different parts of the United States. In early 2010, the entrepreneur was living in Missouri.
Garrett Atkins realized that there was a need for salespeople in different industries to embrace digital marketing to market their services. According to him, the digital platforms would make it easier for digital marketers to move their brands and sales to the next level.
After that discovery, he decided to create and maintain social media accounts for some of his colleagues and the leading sales experts that he was working with at a local mortgage company. After some time, people started noticing his expertise in digital marketing, and he got his first client.
The client motivated Garrett Atkins, and he quit his nine-to-five job to start his own company, VIE Media. According to him, launching his own firm would give him the freedom he needed and also enable him to serve more people.
The Launch of VIE Media
At the time of launching his company, Garrett Atkins was living in an apartment in downtown St. Louis. The entrepreneur did not have enough capital to rent some office space at the time. Therefore, he operated the digital marketing agency from his room.
When he recruited a new team member, Garrett Atkins had to rent some office space in St. Louis. With time, the organization expanded to a team of ten members, and he got several Fortune 1000 brands as clients.
He, therefore, opened more offices in the Midwest and Huntington Beach, California. One of the traits that set Garrett Atkins apart from most business people is that he always focuses on increasing his knowledge. According to him, the trait helps entrepreneurs to obtain better results.
A Tower of Success Built on Social Networks
The business mogul also attributes his entrepreneurial success to his extensive social networks. He is passionate about working to unify upcoming and established entrepreneurs, and business leaders to create a community that facilitates their learning and offers a better opportunity for growth.
Other than being a successful businessman, Garrett Atkins is also a great public speaker. Over the years, he has received numerous invitations to speak during various avenues, including podcasts, keynote speaking, mentorship talks, and many others.
Some Entrepreneurial advice from Garrett Atkins.
Take Risks
Earlier in his career, the entrepreneur was working in a mortgage firm. After getting his first branding client, he quit his nine-to-five job to start his own digital marketing agency, which is currently one of the most reputable in the United States.
Embrace Technology.
Garrett Atkins believes that technology can transform the operations and boost the earnings of any branding agency. He launched VIE Media to offer salespeople an opportunity to expand their portfolios through various digital marketing strategies.
Adapt to Changes.
When Garrett Atkins started his digital marketing agency from his room after leaving his job at a mortgage firm. When he recruited a new team member, he moved to a larger space. When the demand for his services increased, he opened more offices in different locations.