Hey Steemit friends,
In anticipation of the Christmas season I'll be trying to drop a few extra kilograms so that when it comes to Christmas I will have room to gain the extra weight that usually comes with the season.
My focus will be on fresh vegies, salads and some protein, similar to the meal below: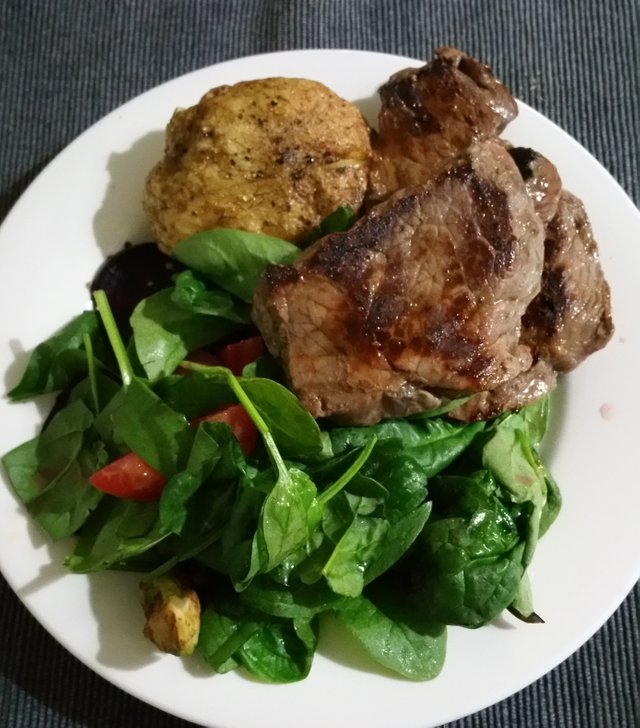 Those will be the only food groups I will eat from. I will try to stay out from processed carbs, fatty dairy and worst of all sugar!
I will trying some fasts as well during the week where I will try to go 24hrs without food and just drink green tea and water to help detox my body.
It won't be all hard work and culinary boring-ness though! I will still have a weekly cheat day, which I find really helps me to stick to any dietary regime.
As you can tell from my posts I do love my sugary desserts, but I will be keep my consumption of these confined to my 'cheat' day, which is usually a Saturday or Sunday for my partner and I.
Thanks for reading friends,
~La Dolce Firma~