Presentación de mi (presentation of my)
Hola soy Clara Pernia 😃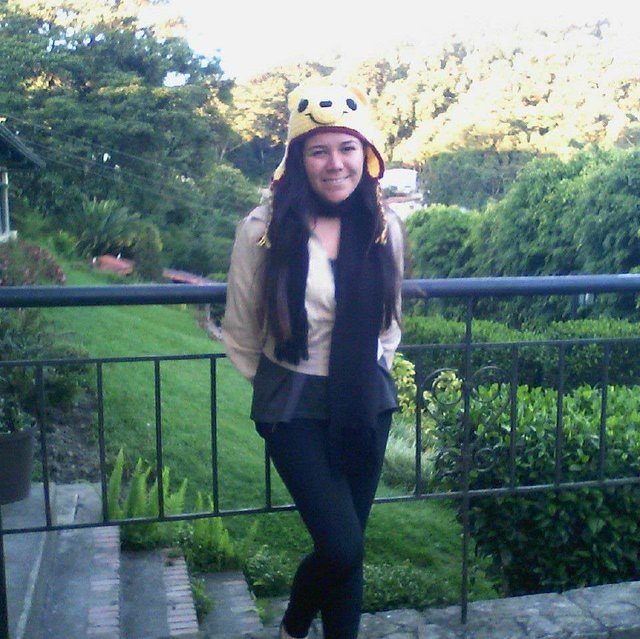 Vengo de un país llamado Venezuela 😍 específicamente en San Cristóbal, Estado Tachira, soy Estudiante de Licenciatura en Música en la UNET, amo la música, me encanta escucharla así como ejecutarla y vivirla, también me agrada la educación de echo doy clases de teclado y flauta dulce, (doy clases de iniciación musical).
Amo la naturaleza, el universo me impresiona y me agradan su amplitud, belleza y misterios.
Hello I'm Clara Pernia I come from a country called Venezuela 😍 specifically in San Cristóbal, Estado Táchira, I am a student of Bachelor of Music in UNET, I love music, I love to listen to it, how to play and live it, I also like eco education, I teach keyboard and flute lessons, (I teach introductory classes musical).
I love nature, the universe impresses me and I like its breadth, beauty and mysteries.
No me gustan la gente que no le gusta la pizza y el chocolate jeje bromeo 😉.
No me gusta la gente que tiene un ego u orgullo muy alto y pretende pasar por encima de los demás.
I do not like people who do not like pizza and chocolate hehe I joke 😉
I do not like people who have a high ego or pride and pretend to be above others.
Me gusta la idea de conocer personas que piensan y actúan diferente al resto de la gente, por lo general su historia es bastante intrigante e interesante y hay mucho que aprender de ellas 😸.
I like the idea of ​​meeting people who think and act on the other side of the people, usually their story is quite intriguing and interesting and there is a lot to learn from them 😸.
La vida se pasa en un abrir y cerrar de ojos, esperar es de tontos por eso estoy aprendiendo a no perder el tiempo, soy un poco perezosa, desorganizada y tímida en algunas ocasiones (si lo sé, debo mejorar 😶 y lo haré), pero también tengo mis cosas buenas 😃 soy alegre, me agrada ayudar, corrijo a mis amigos que veo botando basura y contaminando el ambiente 😒, me agrada leer, me agrada la pizza, el helado y el chocolate y la popular comida venezolana cachapa (es que es ricoooo).
_Life is passed in the blink of an eye, wait is foolish that's why I'm learning to waste time, I'm a bit lazy, disorganized and sometimes shy (if I know, I should improve 😶 and I will ), but I also have my good things 😃 I'm happy, I like to help, I correct my friends that I see throwing garbage and polluting the environment 😒, I like to read, I like pizza, ice cream and chocolate and Venezuelan popular food cachapa (it is delicious).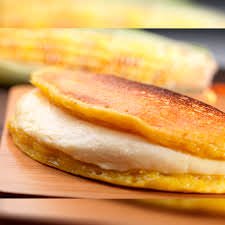 Notan que se ve rico, lo es 😉
Note that it looks delicious, it is 😉
Espero poder compartir y conocer más personas por este medio y que no solo sea vamos a seguirnos mutuamente y ya (😩 que aburrido).
I hope to be able to share and meet more people through this means and that not only we are going to follow each other and you (😩 that boring).
Que tenga un bello día. Bendiciones.
Have a beautiful day. Blessings.