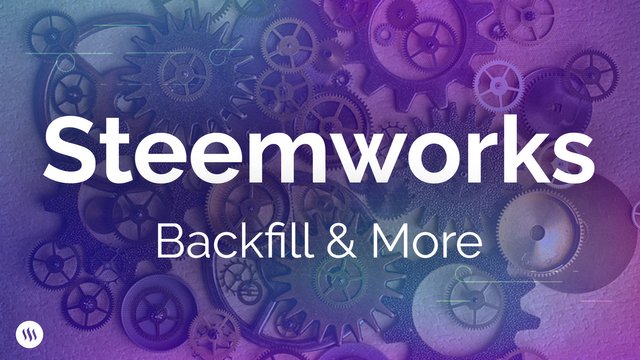 Do you want to contribute to Steem or learn how to develop on the Steem blockchain? Check out our developer portal or connect with the community.
TestNet & Tinman
In our last post we updated you on the progress with our TestNet and promised a new feature called 'Backfill' which we're happy to announce is now an active feature in our TestNet builder, tinman.
Another new TestNet feature, easy account creation, is already in testing and should be available for use within the next few days. It gives anyone the ability to create a new account on a testnet by making an RPC call to a service hosted within the testnet's docker image. This will allow developers of Steem apps to create accounts at will on either Steemit's TestNet (or their own) with ease. Documentation on how to use this feature will be available on the devportal.
The Dev Portal
We've added two new tutorials and made updates to TestNet, SteemConnect, and API documentation. Finally, we made significant changes to the Community section (now called "Resources") which will make it much easier to find the library or resource you need.
On a final note, we want to give a shout out to our wonderful developer community. Thanks to you, condenser (the software that powers steemit.com) now supports Twitch embeds and French translation improvements. Other community sourced improvements are in the pipeline. Nice!
Steem On!
Steemworks Team