Convert SBD to STEEM option has been re-added to SteemLiberator's Condenser
---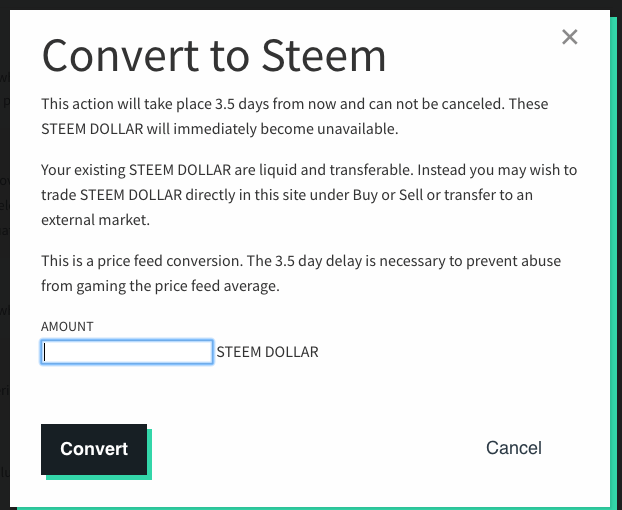 ---
As some of you may be aware by now, the price of SBD has held pretty well close to the $1 mark that it has been expected to hold. With that, SteemLiberator has decided to go ahead and revive the SBD to STEEM conversion option via the UserWallet.
Keep in mind that this is considered an advanced feature. In fact, a large factor in the reasoning behind its removal was because users simply didn't understand its intended use. Read on for a little more information:
---
The point of SBD to STEEM conversion
In certain situations, converting SBD to STEEM will result in a profit for the trader. However, the trade is conducted over a 3.5 day period so there are most definitely some risks involved. If SBD is $1 and STEEM is $.90, a user stands to make a 10% profit from their conversion assuming there are no further prices swings. However, if the conversion is started, and the STEEM price rises quickly, you could end up losing 10% in the opposite direction.
IN MOST SITUATIONS, UNLESS YOU KNOW WHAT YOU ARE DOING, YOU SHOULD PROBABLY SELL SBD ON THE INTERNAL MARKET INSTEAD OF CONVERTING TO STEEM
---
The Process
Go to your user wallet page
Scroll down to SBD balance
Click the dropdown next to your balance
Click Convert to STEEM
Input an amount in SBD to convert
Wait 3.5 days to receive $1 worth of STEEM per SBD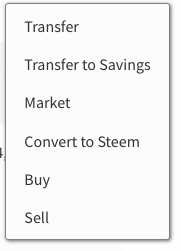 ---