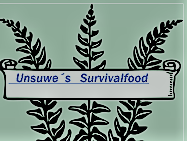 Hallo liebe Steemians ,
mein neuer Drucker ist angekommen . Ich hatte den ewigen Cagefight
mit meinem 2 Meter großen Sohn um seinen Drucker satt :-)) (Joke)
Jetzt kann es wieder mit meinem Büchlein weitergehen .
Den Prototypen werde ich wohl selbst zuschneiden ,
verleimen und binden :-)) Dann muß ich noch auf "Werbeeinkaufstour"
wobei ich erstmal hiesige Firmen besuchen werde . (Ob sie wollen ,
oder nicht :-))
my new printer has arrived. I had the eternal cagefight
with my 2-meter-tall son fed up with his printer :-)) (Joke)
Now it can go on with my book again.
I'll cut the prototype myself,
glue and bind :-)) Then I still have to go on "Advertising Purchase Tour"
where I will first visit local companies. (Whether they want
or not :-))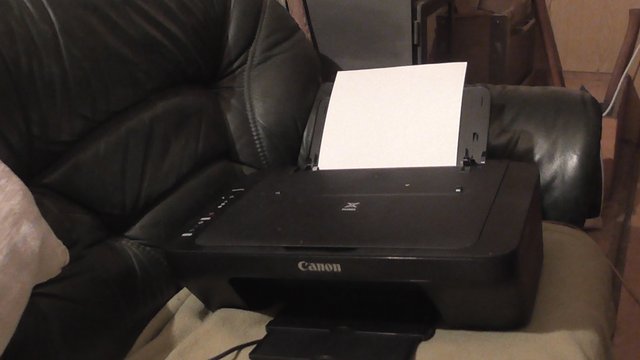 Ein ähnliches Buch habe ich schon für Aufzeichnungen , in dem ich meine
Fangergebnisse und Besonderheiten über die Gewässer einschließlich
Wetter und Uhrzeit eintrage . Die Größe ist Din A 6 und daher praktisch ,
da es nicht so viel Platz in Anspruch nimmt . In den Buchrücken werde ich
noch einen Feuerstahl einarbeiten :-))
I have a similar book for records in which I mean
Catch results and specifics about the waters including
Weather and time entry. The size is Din A 6 and therefore practical,
because it does not take up so much space. In the spine I will
to learn another fire-steel :-))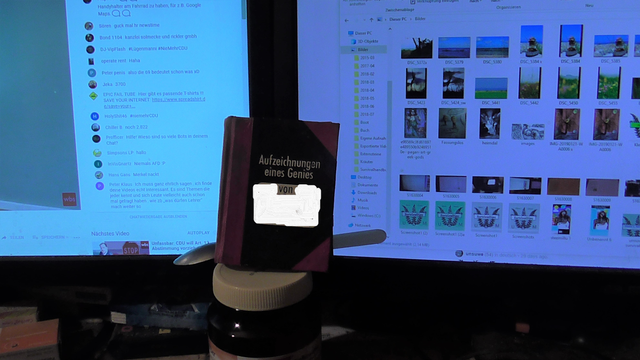 Hier seht ihr die Auszüge der "Bachbungenseite" , wie sie aus dem
Drucker kommen soll :-))
Here you can see the excerpts of the "Bachbungenseite", as they are from the
Printer should come :-))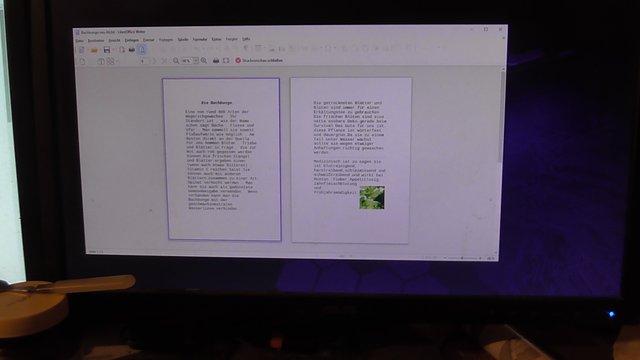 Jetzt muss ich "nur" noch meinen Kumpel , (einen Cartoonisten)
anspitzen , dass er langsam zu Potte kommt und mir pro Seite
ein kleines zum Thema passendes Cartoon malt :-))
Now I have "only" my buddy, (a cartoonist)
point out that he comes slowly to Potte and me per page
to paint a small cartoon suitable for the theme :-))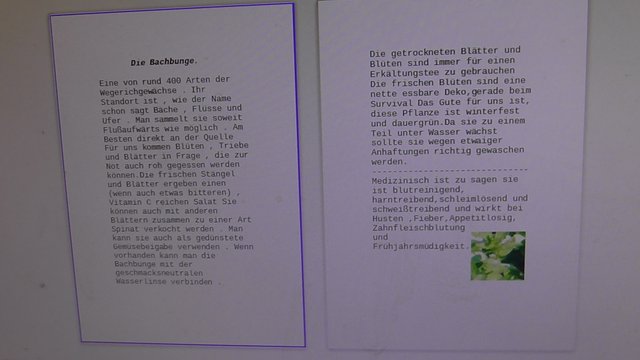 Hier ist die Seite noch einmal größer aufgenommen :-))
Here is the page again taken larger :-))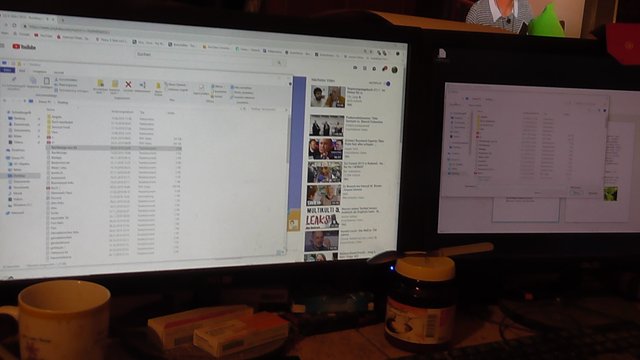 Auf dem linken Bildschirm seht ihr das abgespeicherte Buch .
On the left screen you can see the saved book.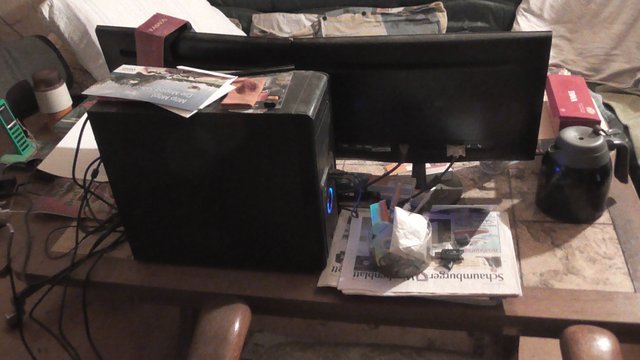 Und hier ist unschwer zu erkennen : " Wer Ordnung hält , ist nur zu faul
zum suchen" :-)) Ganz wichtig : Rechts die Kaffeekanne , davon lebe ich
hauptsächlich :-)) Wer sich wundert , was links die Kaffeemühle zu
suchen hat , dem kann ich verraten : "Damit mahle ich meinen Rohtabak".
Viel Spass beim durchlesen und wundert euch nicht
Jeder hat die eine oder andere Macke :-)) unsuwe
And here it is easy to see: "He who keeps order is only too lazy
to search ":-)) Very important: right the coffee pot, of which I live
mainly :-)) Who wonders what left the coffee grinder
I can tell you, "I'll mash my raw tobacco".
Have fun reading and do not be surprised
Everyone has one or two quirks :-)) unsuwe