Hallo liebe Steemians ,
da staunt der Fachmann und der Dillsammler wundert sich :-))
Was diese kleine , dünne Pflanze alles kann und wie sie
beleumundet ist : Der Dill . Das deutsche Wort "Dill" kommt
wahrscheinlich aus dem Keltischen "Dilla" zu uns . Was in etwa
"ausgleichend oder beschwichtigend" bedeutet . Zurück zu
führen auf seine beruhigende Wirkung auf den Körper . ccO Pixabay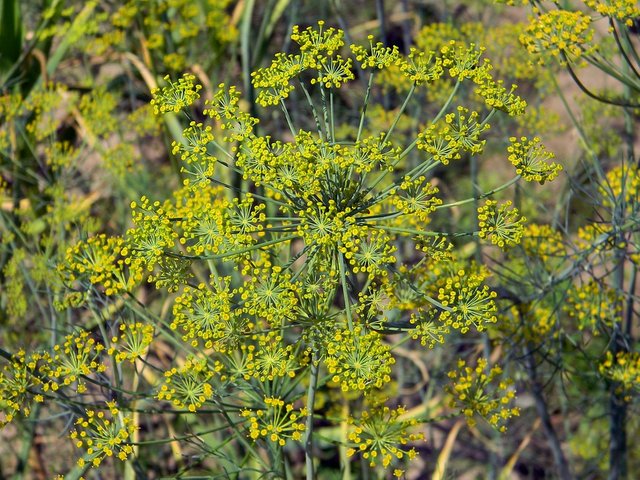 Hello dear Steemians ,
the expert is astonished and the dill collector is surprised :-))
What this small, thin plant can do, and how it can
The dill. The German word "Dill" comes
probably from the Celtic "Dilla" to us. What about
"balancing or soothing" means. Back to
lead to its calming effect on the body. ccO Pixabay
Seit jeher stand der Dill für Lebensfreude . Ausserdem gab er Schutz
Aufgrund seiner kurzen "Lichtkeimung" steht er auch für Geburt
und Tod , Kraft und Standhaftigkeit (gegen die Widrigkeiten des
Lebens) . Diese Pflanze ist so berühmt , dass sie sogar in der Bibel
erwähnt wird : In Matthäus 23 : 23 steht : " Weh euch , Schriftgelehrte
und Pharisäer , ihr Heuchler, die ihr den Zehnten gebt von Minze , DILL
und Kümmel und lasst das Wichtigste im Gesetz beiseite , nämlich das
Recht , die Barmherzigkeit und den Glauben !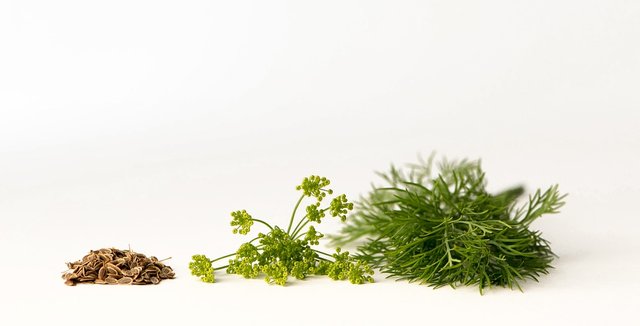 Since time immemorial, the dill has stood for joie de vivre.
He also gave protection Because of his short "light germination"
he also stands for birth and death, strength and steadfastness
(against the adversities of Life). This plant is so famous that it
is even in the Bible Matthew 23:23 says, "Woe to you, scribes
and Pharisee, you hypocrites who tithe her by Mint, DILL
and caraway and leave the most important thing in the law
aside, namely Right, mercy and faith!
Auch meine Lieblingsnonne "Hilde die Wilde" , wusste sich mit Hilfe
von Dill den Aufdringlichkeiten ihrer Mönche zu erwehren :-)) (Hat sie
wenigstens gedacht:-)) Denn man sagte vom Dill , er macht die
stärksten Männer schwach . Zumindest glaubten unsere Vorfahren ,
dass der Dill impotent macht . Das trifft aber nicht zu (Gott sei Dank) .
Eher der Spruch : "Dillkörner im Badewasser machen unwiderstehlich" .
(Muss ich mal probieren) (Habs probiert , jetzt bin ich ein gefragter Mann :
"Papa , krieg ich mal das Auto ? Papa fährste mich ma ? Papa wie ist es mit
Taschengelderhöhung ? Die Dachrinne muss repariert werden . Die Hecke
muss geschnitten werden . ) ( So unwiderstehlich wollte ich garnicht sein .
Also Vorsicht mit Dillsamen zu baden :-))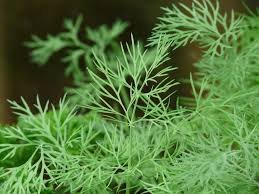 Even my favorite nun "Hilde the Wild", knew with help
Dill to ward off the intrusions of their monks :-)) (Does it
at least thought :-)) Because one said of the dill, he does that
strongest men weak. At least our ancestors believed
that the dill makes impotent. That is not true (thank God).
Rather the saying: "Dill grains in the bath water make irresistible".
(Gotta try it) (Habs tried, now I'm a popular man:
"Dad, can I get the car? Daddy drive me, Daddy, how is it?
Pocket money increase? The gutter needs to be repaired. The Hedge
has to be cut. ) (I did not want to be so irresistible.
So be careful with Dill Seeds to bathe :-))
Es ist überliefert , dass um Entzündungen der Wunden vor zu beugen ,
die sich die Gladiatoren im der Arena im alten Rom zugezogen hatten ,
mit Dillöl eingerieben hatten :-)) Wer kennt nicht den Brauch der
"Hochzeitstorte anschneiden" ? (Die Hand dessen , die beim Anschneiden
oben ist , bestimmt in der Ehe :-)) Ein ähnliches Prinzip geht auch mit Dill :-))
Da nimmt die Braut ein Paar Samen mit in die Kirche und murmelt heimlich :
"Ich habe Senf und Dill , mein Mann muss tun was ich will . Wenn ich rede ,
schweig du still" (Sollte der Bräutigam das hören , dann heißt es :
"Lauf Forrest , lauf") .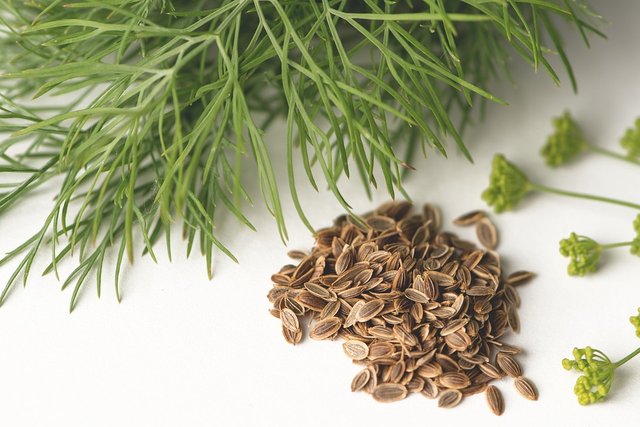 It is reported that in order to prevent inflammation of the wounds,
that the gladiators had contracted in the arena in ancient Rome,
rubbed with dill oil :-)) Who does not know the custom of
"Cut wedding cake"? (The hand of the one when cutting
above is, determined in the marriage :-)) A similar principle goes
also with dill :-)) The bride takes a couple of seeds to the church
and secretly mumbles: "I have mustard and dill, my husband has
to do what I want. When I talk,do you shut up silently
"(If the groom hears this, then it says: "Run, Forrest, run") .
Andererseits soll Dill in Brautschuhen eine glückliche Ehe stiften .
Dill wird in der Magie bei Räucherungen für Liebe , Reichtum und
Sicherheit verwendet . Er hilft dabei Entscheidungen zu treffen und
ist sehr nützlich bei der Dämonenvertreibung . So sagt man in
abgelegenen Dörfern : Baldrian , Dost und DILL , kann die Hex nicht ,
wie sie will . Dill vor Gericht bei sich , stimmt den Richter gnädig .
Und für die vorsichtige Hausfrau gilt : "Nimm Dill zum Backofen mit ,
dann kann der Teig nicht behext werden .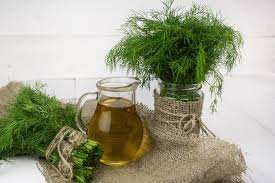 On the other hand, Dill should donate a happy marriage in
bridal shoes. Dill is used in the magic of incense for love,
wealth and Security used. He helps to make decisions and
is very useful in demon removal. So you say in
remote villages: Valerian, Dost and DILL, the Hex can not,
as she wants. Dill in court with you, the judge agrees
graciously. And for the careful housewife, "Take dill with you
to the oven, then the dough can not be bewitched.
Auch vom Dill gibt es ähnlich wie beim Baldrian einen Einschlafwein .
Dazu nimmt man einen Teelöffel Dillsamen , den man mit einer
Tasse erhitzten (nicht kochen) Wein übergießt . Dann läßt man das
Ganze ca. 5 Min abgedeckt ziehen . Abseihen , abkühlen , fertig :-))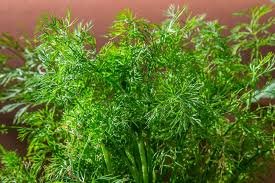 Also from the dill there is similar to the Valerian a Einschlafwein.
For this you take a teaspoon of dill seed, which you with a
Cup of heated (not boiling) wine douss. Then you leave that
Cover it for about 5 minutes. Straining, cool, done :-))
Viel Spass beim lesen und vielleicht seht ihr den Dill jetzt
etwas anders :-)) unsuwe